High-field MRI provided by CFL Diagnostic conveniently located at the same office location as Touch of Health Medical Center. We share a space for our patients convenience so that you can get imaging services done right away.
Magnetic resonance imaging (MRI) of the body uses a powerful magnetic field, radio waves and a computer to produce detailed pictures of the inside of your body. It may be used to help diagnose or monitor treatment for a variety of conditions within the chest, abdomen and pelvis.
Tell your doctor about any health problems, recent surgeries or allergies and whether there's a possibility you are pregnant. The magnetic field is not harmful, but it may cause some medical devices to malfunction. Most orthopedic implants pose no risk, but you should always tell the technologist if you have any devices or metal in your body. Guidelines about eating and drinking before your exam vary between facilities. Unless you are told otherwise, take your regular medications as usual. Leave jewelry at home and wear loose, comfortable clothing. You may be asked to wear a gown.
If you have claustrophobia or anxiety, you may want to ask your doctor for a mild sedative prior to the exam.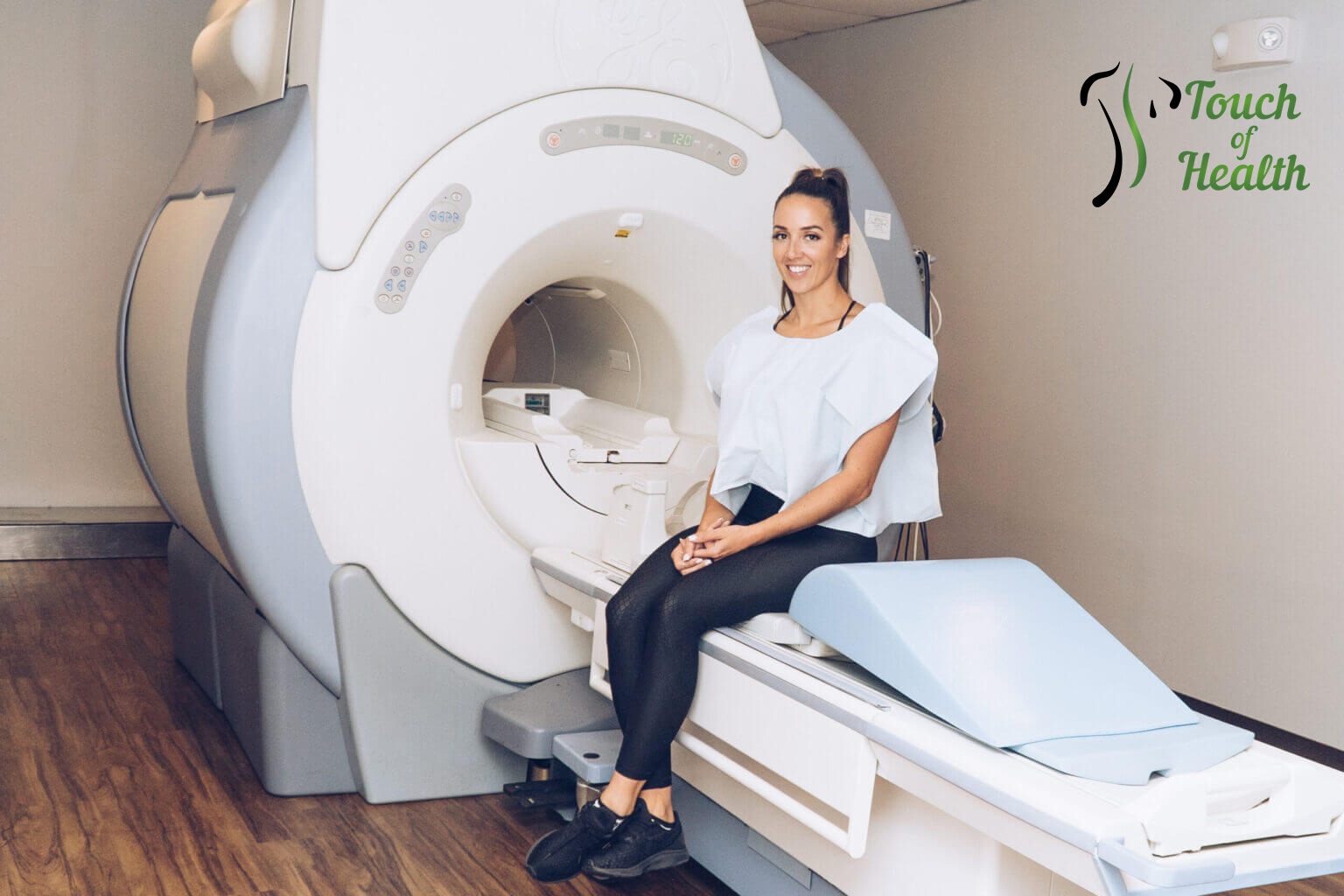 Lower back
Knee MRI
Pituitar MR
Hip MRI
Cardicac (heart) MRI
MRI for kids
Neck MRI
I was searching for a long time for a good doctor near me to treat pain in the foot and... read moreI was searching for a long time for a good doctor near me to treat pain in the foot and ankle. And someone at work suggested me the center Touch of Health. And I'm glad I listened. They provide treatment for everything from injuries to chronical conditions. The doctor prescribed me plantar fascia release and now I'm able to go jogging at any time, no pain finally! read less



Dienke Davenschot
4/05/2021
I hate going to the clinics, but recently due to a spine injury, I started suffering from severe neck pain.... read moreI hate going to the clinics, but recently due to a spine injury, I started suffering from severe neck pain. Someone suggested me Touch of Health center, I didn't have high expectations, to be honest. Boy, was I wrong! Fantastic place! The chiropractor Susan quickly established that I have a pinched nerve, and prescribed a treatment. Well, I forgot about any pain, don't need any drugs at all. I go there for the sessions couple of times a week, works like magic and my life quality changed. read less



Touch of Health Medical Center
Complete a full examination at our center and get a prognosis for your recovery.
Usually, the treatment / restoration of the in our center  takes less time, since our specialists help to recover much faster