High-field MRI provided by CFL Diagnostic conveniently located at the same office location as Touch of Health Medical Center. We share a space for our patients convenience so that you can get imaging services done right away.
Magnetic resonance imaging (MRI) of the body uses a powerful magnetic field, radio waves and a computer to produce detailed pictures of the inside of your body. It may be used to help diagnose or monitor treatment for a variety of conditions within the chest, abdomen and pelvis.
Tell your doctor about any health problems, recent surgeries or allergies and whether there's a possibility you are pregnant. The magnetic field is not harmful, but it may cause some medical devices to malfunction. Most orthopedic implants pose no risk, but you should always tell the technologist if you have any devices or metal in your body. Guidelines about eating and drinking before your exam vary between facilities. Unless you are told otherwise, take your regular medications as usual. Leave jewelry at home and wear loose, comfortable clothing. You may be asked to wear a gown.
If you have claustrophobia or anxiety, you may want to ask your doctor for a mild sedative prior to the exam.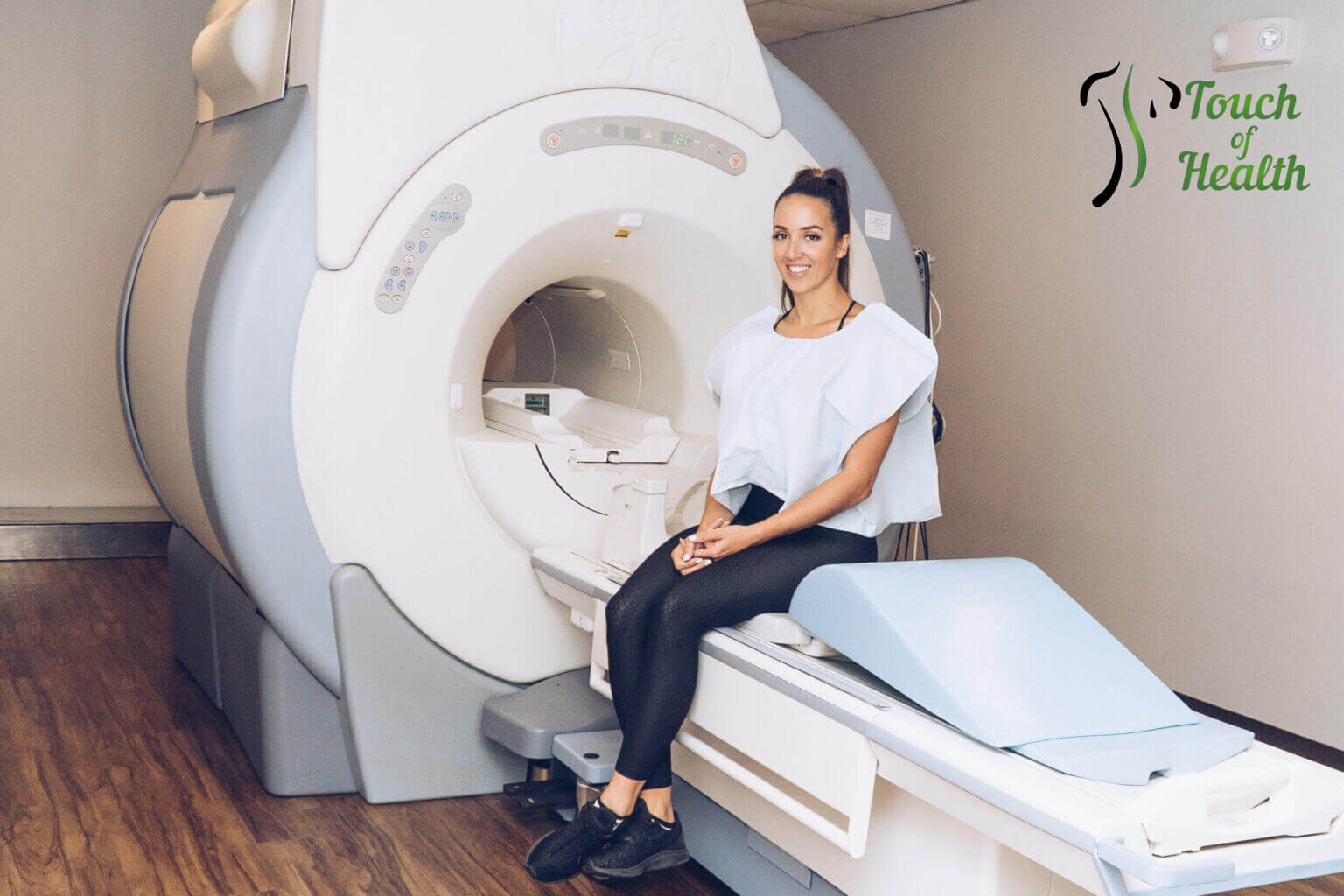 Lower back
MRI of the abdomen (mrcp, kidneys, adrenal glands, liver)
MRI of the thoracic spine (chest portion)
MRI of the lumbar spine (lower portion)
MRI of the pelvis soft-tissue
MRI of the bony pelvis
MRI of the sacrum/coccyx
MRI of the soft tissue neck
MRI of the cervical spine (upper/neck portion)
What Is an MRI?
Magnetic resonance imaging (MRI) is a test that uses powerful magnets, radio waves, and a computer to make detailed pictures of the inside of your body.
Your doctor can use this test to diagnose you or to see how well you've responded to treatment. Unlike X-rays and computed tomography (CT) scans, MRIs don't use the damaging ionizing radiation of X-rays.
How should I prepare?
  Preparing for a MRI scan requires wearing comfortable clothing and the removal of all metal accessories. Patient's that have metal or electronic implants from prior surgery should consult with their physician prior to scheduling an MRI for safety concerns. In the scenario where the implant is MRI safe, the patient should provide the technologist with the implant card for more implant specific MRI safety recommendations from the provider. For certain MRI procedure fasting for at least 4 hours may be required. If the procedure requires fasting, you will be notified during the scheduling process. If you are in need of a MRI in Orlando contact you physician to receive a referral. Once you have received the referral contact a diagnostic imaging center to schedule your diagnostic imaging. 
MRI with contrast
Magnetic resonance diagnostics is an independent method of studying, but in traumatic fractures of the spine, it acts as an additional one, and in this case more reliable information is obtained using x-rays with contrast.
The dye is injected intravenously before the procedure or directly into the spinal canal. The method is used if it is necessary:
– to examine the patency and condition of the vascular system;
– to assess the velocity of blood flow;
– identify neoplasms, determine their nature and stage of development;
– see the location of cysts.
When performing MRI with contrast, there are contraindications. The procedure is not recommended for pregnant women and people with kidney failure.
MRI without contrast is a standard diagnostic procedure for this area and takes no more than 20 minutes.
What are the risks of an MRI?
There are some contraindications to having a MRI done. Some of these include pregnancy, metal implants, and electronic implanted devices. During pregnancy it is preferable to avoid having an MRI, especially during the first trimester of the pregnancy. The loud noise and heat production from the machine are not recommended during the pregnancy stage. Certain metallic and electronic implants are not MRI compatible. However, the few that are MRI compatible have very specific guidelines from the provider, which must be met, in order to continue with the procedure. If this is your case, please contact your physician and the implant provider for more detailed information regarding your implant. This information will be required prior to your MRI test.
Touch of Health Medical Center
Complete a full examination at our center and get a prognosis for your recovery.
Our specialists help you to recover much faster.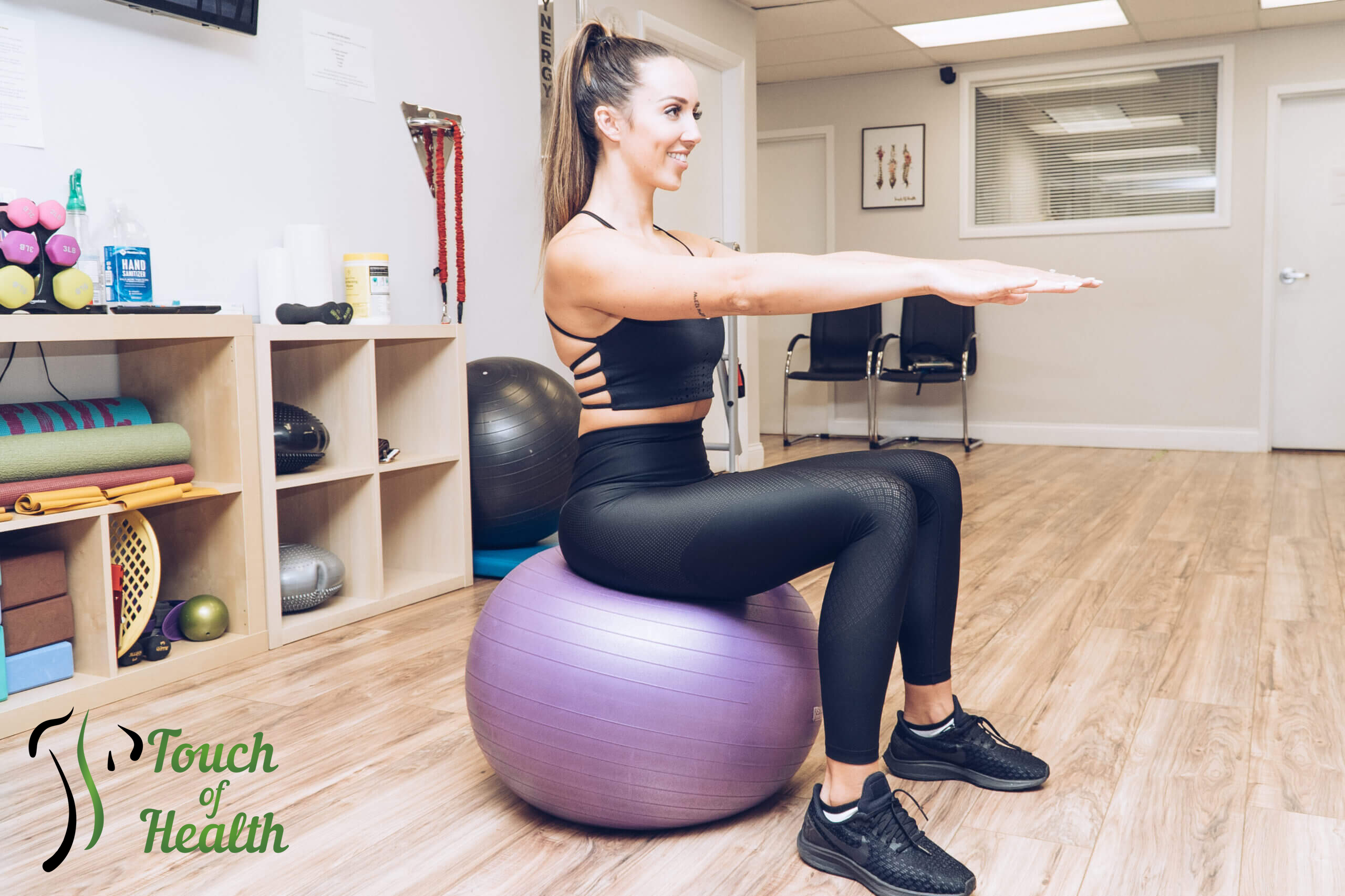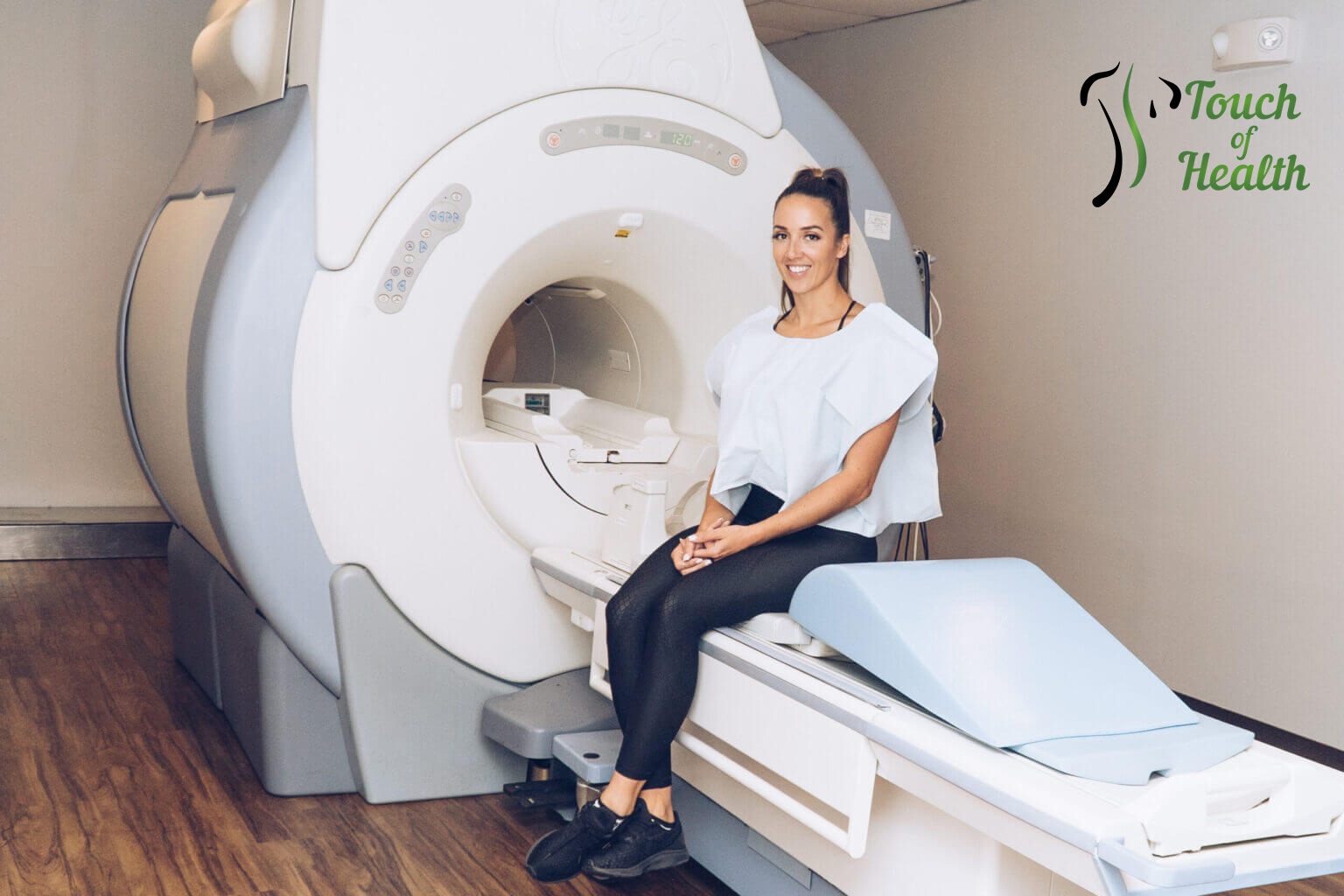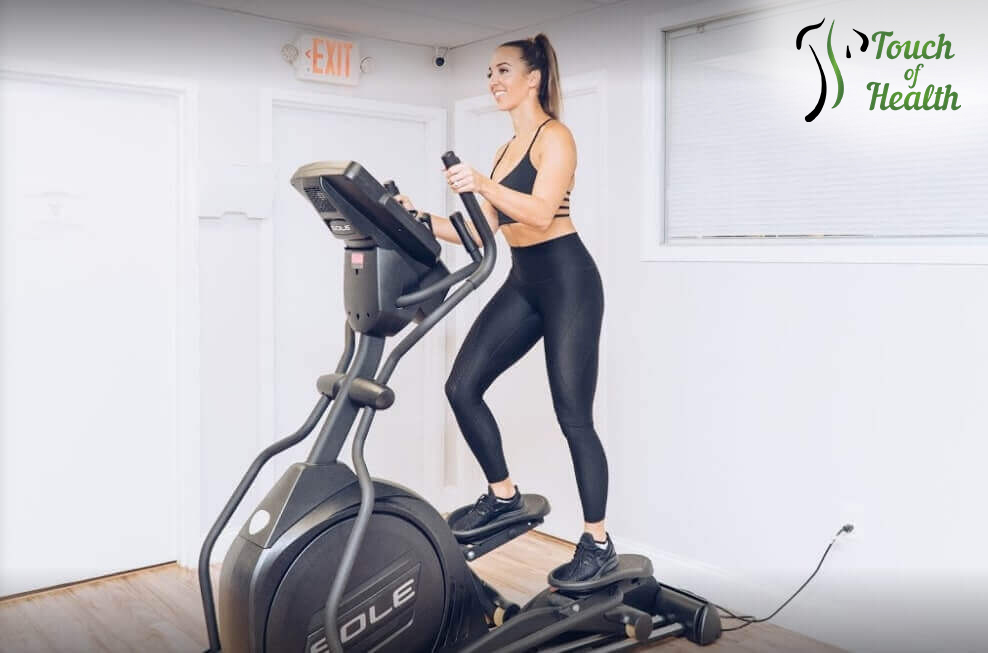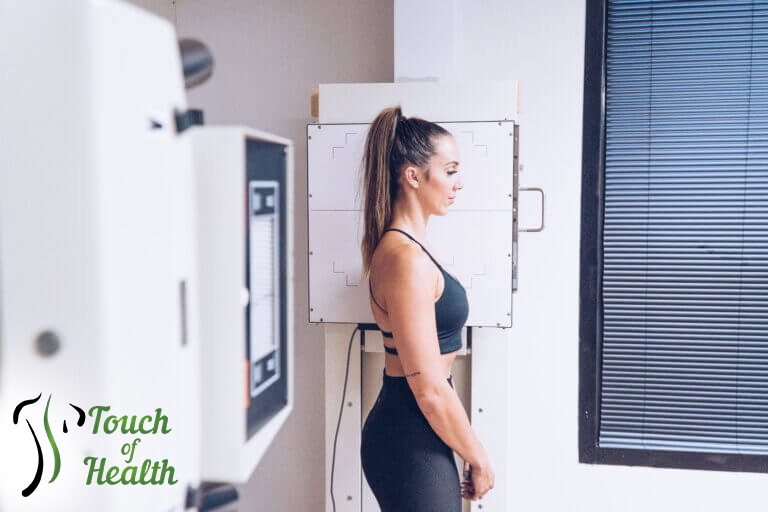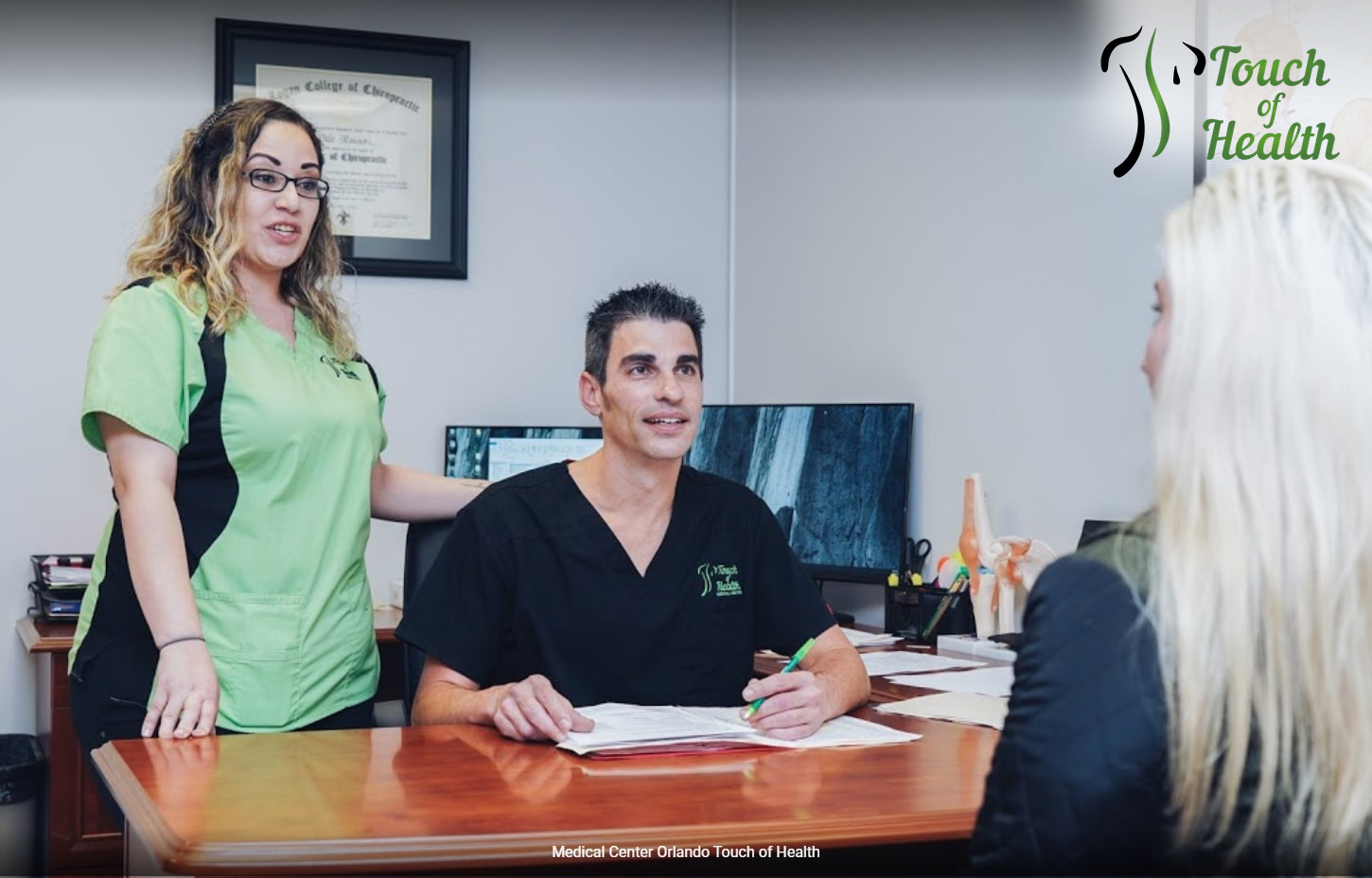 Our center is located near these locations:
Pine hills, Downtown, Winter garden, Metrowest, Altamonte, Apopka, Ocoee, Windermere, Doctor Phillips, Belle isle, Pine castle, Edgewood , Baldwin Park, College park, Millenia, Winter park, Goldenrod, Altamonte Springs, Maitland, Casselberry, Azalea, Oviedo, Lake Mary.