Prescription Refill Requests
We have recently updated our prescription refill policy. If you are in need of a prescription refill given to you by a Touch of health physician, contact your physician directly.
To find your physician contact information, visit this page.
Note: If you request a prescription after 2:00 pm, it may take up to 24 hours for a refill. Prescriptions are not refilled after hours, on holidays or weekends. Please plan ahead if you are running out of medications.

Touch of Health Medical Center
Complete a full examination at our center and get a prognosis for your recovery.
Usually, the treatment / restoration of the in our center  takes less time, since our specialists help to recover much faster


Our highly trained team of professionals will hold your hand on the way to speedy recovery. It is essential to the examine your traumas after accident by professionals who focus on specific types of injuries. We are ready to offer you: proper diagnostic treatment, therapy as well as any difficulty level of pain management procedures and surgeries.  We treat:
Whiplash;
Head, neck and back pain;
Annular tears;
Hernias;
Disk bulges;
Shoulder and knee traumas;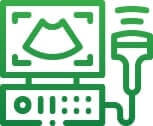 Our mission is to provide solutions that exceed the needs and expectations of our patients. Touch of Health Medical Center surgeons are able to perform difficult spine and orthopedic surgeries with the most up to date procedures on the latest equipment. We work with outpatient surgery centers and most of our patients leave home the same day. We can perform:
Spinal Fusion;
Spine Discography;
Foraminotomy;
Arthroscopy;
Anterior Cruciate Ligament surgery;


Our goal is to help you get maximum medical improvement and make is as affordable as possible. If you are injured during an auto accident or at the job, your bills might be able to get covered by insurance. We will also work with your attorney to help you get better and accept LOP (Letter of protection). We accept:
Auto insurance (after car accident);
Workers Comp insurance (work relater accident);
LOP (attorney letter of protection);
Health insurance for out of network providers only;
Care Credit (third party payment plan with as low as 0% APR if paid off in time);