Treatment Foot and Ankle pain
Ankle pain is a common symptom that occurs at a young age after repeated traumatic effects on the area of the ankle joint. In older people, pain in the ankle area can be triggered by degenerative changes in the ankle and knee joints. Such pathologies lead to the destruction of the cartilage layer, then osteoarthritis develops and the bone tissue is deformed. The nature of painful sensations is also present in the foot area – this is the lowest part of the limb. It is a combined group of bones that perform a supporting function. Foot pain can be a sign of various diseases, provoked by both physical exertion and traumatic injuries.

The most common areas of Foot treatment
Rheumatoid Arthritis (RA) of the Foot and Ankle

Stress Fractures

Heel Pain
Surgical treatments for these conditions include:
Minimal Incision Toe Bone Spur Removal
Ankle Fracture Surgery
Plantar Fascia Release

The first thing you should do for ankle and foot pain is to seek medical help. You have no chance to identify the cause of the pain yourself. Only an experienced Chiropractor can make an accurate diagnosis and prescribe effective treatment of the foot and ankle joint
Where is the best place to go? To the Touch of Health orthopedic center in Orlando (FL). Only we have the best professionals in their field with high experience and rich experience. A foot care specialist in Orlando will give you the perfect reception and help with treatment.
Diagnostics-our experienced orthopedic foot surgeon (or chiropractor of the foot) will quickly identify the result. If vascular problems are detected, treatment is directed to this area. If the pain appears due to scarring of the ligament and tendon apparatus, then medical measures will be aimed at eliminating these ailments.
Treatment
Osteopathy – helps to improve circulation of blood and eliminate the excess swelling and infiltration of tissues. Good practice for the foot treatment pain;

Massage -improves the condition of soft tissues, increases elasticity, activates muscle tone and restores nutrition to the cartilage tissue;

Therapeutic gymnastics  -normalizes your mobility;

Physical therapy – will speed up the recovery and recovery processes.
Shin treatment pain
Medical therapy. The list of medications is determined by the symptoms of the disease. In case of intense pain, analgesics are prescribed.

Medical gymnastics. Mandatory part of recovery measures. It allows you to maintain muscle strength and joint mobility, prevents the development of complications, and improves limb function.

Physiotherapy (Chiropractic treatment). Shin treatment pain is accompanied by procedures to reduce pain and inflammation, activating blood circulation, stimulating the recovery process.
The most common causes of leg pain are:
Venous insufficiency – is a consequence of varicose veins. There are pains in the legs, which usually appear in the evening after a long stay in an upright position.

Arterial insufficiency – develops due to atherosclerosis of the vessels of the lower extremities. This condition is formed due to the fact that you do not control blood pressure well, which leads to the risk of getting hypercholesterolemia, and this also applies to those who often abuse bad habits.

Polyneuropathy is a pathology that causes excruciating pain in the legs. This is a violation of the peripheral nerves. The clinical picture is characterized by various symptoms – pain in the legs at rest, reduction of calves, a feeling of shivering, tingling, perhaps a feeling of discomfort when touching the skin.

 Osteochondrosis – pain in the legs can occur due to osteochondrosis of the lumbar and sacral spine. Tingling sensations spread from the back of the thigh to the front and side of the lower leg and the back of the foot.

Joint diseases are the most common disease, which is deforming osteoarthritis. Unpleasant sensations occur in this case with the simplest and most everyday movements.

The cause of shin pain can be: 
lower leg injuries. As a result of the injury, both soft tissues and bones of the lower leg can be damaged. 

diseases of the lower leg bones. Osteochondropathy of tibial tuberosity. The disease occurs mainly in people who are actively engaged in sports, in particular running.

diseases of the muscles. Pain in calf muscles is commonly associated with their inflammation that is observed in various pathological conditions (delayed onset muscle soreness, cramps)

vascular disease of the tibia. When blood vessels are damaged, the blood supply is disrupted, which causes severe ischemic pain that occurs when there is insufficient oxygen supply to the tissues.

diseases of the spine. Damage to the spinal column in the lumbosacral region can lead to compression of the spinal nerves, which will cause pain in different areas of the leg.

infectious disease. Infection of the skin, soft tissues or bones of the lower leg is also the cause of pain in this area (boils, osteomyelitis).

tumors of the lower leg. At the initial stages of development, the tumor does not manifest itself in any way, because it does not contain nerve endings. Clinical symptoms, including shin pain, occur in the later stages of the disease, when there is damage to the surrounding tissues. Therefore, the treatment of shin pain, if you have it, is a priority.
Dislocations. Violation of the normal position of the joint and bones-fibular, tibial and talus. In this case, the foot injuries are accompanied by partial damage or complete rupture of ligaments. It is recommended to immediately contact a doctor for foot and ankle treatment, otherwise the pain will become even stronger.
Fractures. Damage to the bones forming it, due to mechanical action or pressure. As a rule, the damage force is greater than that which the bones of the foot could withstand without damage.
Stretchings. Closed violation of the integrity of the ligamentous apparatus caused by exposure to high loads that exceed the physical norm. Foot and ankle treatment pain during stretching is carried out under the supervision of the attending physician.
Touch of Health orthopedic medical center is near you. Make an appointment with our Chiropractor today, do not waste a minute and do not start the inflammatory process of your legs. Entrust the treatment of the foot and ankle in Orlando (Florida) to our specialists.Chiropractic care in Orlando is one of the most effective treatments sudden or chronic foot pain.
Our center is located near these locations:
Pine hills, Downtown, Winter garden, Metrowest, Altamonte, Apopka, Ocoee, Windermere, Doctor Phillips, Belle isle, Pine castle, Edgewood , Baldwin Park, College park, Millenia, Winter park, Goldenrod, Altamonte Springs, Maitland, Casselberry, Azalea, Oviedo, Lake Mary.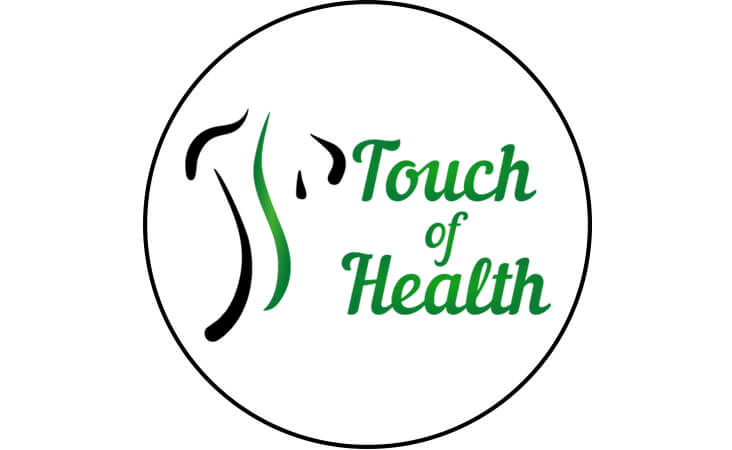 Written by Touch of Health
Posted on February 2, 2021
Touch of Health Medical Center
Complete a full foot examination at our center and get a prognosis for your recovery.
Our specialists help you to recover much faster.
Its a great place with high quality service and very kind staff, everyone in this facility was super friendly and... read moreIts a great place with high quality service and very kind staff, everyone in this facility was super friendly and I definitely recommend this location to anyone! Dr. Mark Biondi made his job perfect and me and my kids feeling very well after car accident with his treatment!!! Special thanks to Nikita and Irina for their high attention to my family!!! read less



I think all the doctors are probably pretty amazing I seen two specifically Dr Tyrance and Dr Biondi I have... read moreI think all the doctors are probably pretty amazing I seen two specifically Dr Tyrance and Dr Biondi I have lots of bone problems and joint problems and I think they're all amazing they take good care of you and answer all your questions read less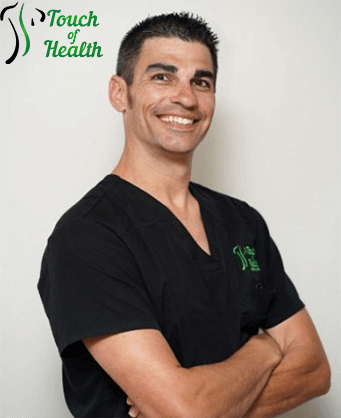 Dr. Mark Biondi was born in Council Bluffs, Iowa. At the age of three, his parents relocated to Merritt Island, so he has spent most of his life on the Space Coast and around Central Florida. He attended Merritt Island High where he developed an early interest in athletic training and sports medicine that would later lead him to pursue a career as a Chiropractic Physician. He attended Brevard Community College (now Eastern Florida State College) and the University of Central Florida. He then enrolled at Logan University, College of Chiropractic Medicine, where he received his Doctorate of Chiropractic degree.
Dr. Michael A. Thomas is a board-certified neurosurgeon who practices general neurosurgery with a specialty in minimally invasive spine surgery, skull base and endoscopic brain surgery. He treats conditions and diseases affecting the nervous system, which includes the brain, spine, spinal cord, and the peripheral nerves. Dr. Thomas has been referred to as a patient-focused professional and a conscientious and skilled neurosurgeon by his colleagues. He is certified by the American Board of Osteopathic Surgeons with a Neurosurgical discipline and the National Board of Osteopathic Medical Examiners.