The shoulder is a complex assemblage built of multiple joints, bones, muscles, ligaments, and tendons, all of which work together to lend the arm its wide range of motion.
The complexity inherent in the design comes with a trade-off: trauma, or even repetitive use over time may lead to instability, or may have the bony parts impinging upon the soft tissue, making for pain. Shoulder pain of some types may get better on their own over time, with rest, but others may require expert medical diagnosis and treatment at an orthopaedic center near you.

The most common areas of Shoulder treatment
Osteoarthritis of the Shoulder
Muscle Imbalance in the Shoulder
SLAP Tear (Super Labrum from Anterior to Posterior Tear)
Shoulder Impingement
Surgical treatments for these conditions include:
Shoulder Impingement Surgery
Mini-Open Rotator Cuff Repair
Arthroscopic Rotator Cuff Repair

A number of different factors can play a role in the emergence of pain in a shoulder, but rotator cuff tendinitis — swollen and inflamed tendons — is one of the most common causes. Impingement syndrome is another frequent cause. If you're concerned about pain, shoulder pain can come about for a wide variety of other reasons, including arthritis, tears in the cartilage or rotator cuff, swollen tendons or bursae, fractures, dislocations, injuries, and much more. Our shoulder care specialist (chiropractor) in Orlando should be able to help you with each one of these conditions.
How do you treat shoulder pain?
Depending on the cause in a given instance, shoulder pain may be treated non-surgically, or may require shoulder surgery. Nonsurgical treatment may include recommendations for lifestyle changes, prescription drugs, physical therapy, Chiropractic care, corticosteroid injections, or orthobiologics (substances that promote healing).   If necessary, your orthopaedist may recommend surgery. With modern advances in orthopaedic surgical medicine, an expert orthopaedic shoulder surgeon is able to operate arthroscopically — through tiny incisions.
How do you treat a fractured collarbone?
The collarbone is a slender process that extends between the sternum (or breastbone) and the scapula (or shoulder blade). Sports injuries, falls, and traffic accidents are frequent causes of fractures. You know when to suspect a fracture when you feel pain in the collarbone moving a shoulder following trauma. It's important to understand that delays in collarbone treatment can lead to poor healing, and prompt, timely intervention can help hasten healing. Treatment for pain in the collarbone following a fracture typically includes immobilization in a sling, pain relievers, and physical therapy. In some complex fractures of the collarbone, however, collarbone treatment may include surgery, and implant plates may be required. An expert in shoulder treatment in Orlando (FL), at the Touch of Health center, should be able to help you.
How do you help someone with arthritis of the shoulder?
An arthritic shoulder is one that suffers from cartilage loss. Orthopaedic surgeons will first attempt treatment conservatively with corticosteroid injections, dietary supplements, and NSAID medications, but, in some cases, may recommend shoulder treatment with replacement surgery. While little can be done to prevent traumatic shoulder injuries, taking care to not subject the shoulder to excessively repetitive motions can help prevent shoulder treatment pain. The clinic will be happy to provide you with a doctor for the treatment of shoulder arthritis.
Whether you need rehabilitation after shoulder injuries, or would like to seek advice on preventing possible painful damage in the future, getting in touch with a specialist at the orthopaedic medical center at Touch of Health in Orlando (Florida) would be the right way to proceed. Chiropractic care in Orlando is one of the most effective treatments sudden or chronic shoulder pain.

Touch of Health Medical Center
Complete a full Shoulder examination at our center and get a prognosis for your recovery.
Usually, the treatment / restoration of the "Shoulder" in our center  takes less time, since our specialists help to recover much faster
I stumbled upon Touch of Health on the internet while reading reviews about Orlando clinics. At that time I had... read moreI stumbled upon Touch of Health on the internet while reading reviews about Orlando clinics. At that time I had a terrible shoulder injury, and was in lots of pain. So I went to the doctor there, and he quickly came up with treatment, something called Arthroscopic Rotator Cuff Repair. A-M-A-Z-I-N-G! Wow, I felt so relieved to have my pain-free life back. read less



I struggle with neck pain almost all my life, although I never had injury in this area. So I decided... read moreI struggle with neck pain almost all my life, although I never had injury in this area. So I decided to turn to the medical center Touch of Health, which is near me, to find out what can be wrong and if there is any sort of treatment. The doctors there surprised me with their professionalism, expertise and patience. They made a thorough examination and it turned out that I suffer from herniated discs. I was prescribed Spinal Fusion and it worked like magic! I forgot about neck pain completely. read less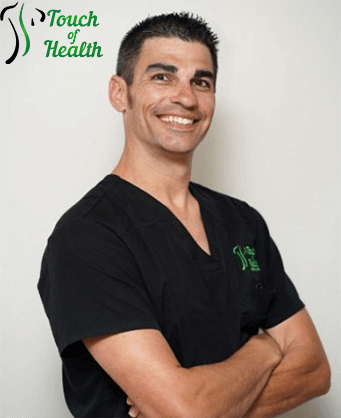 Dr. Mark Biondi was born in Council Bluffs, Iowa. At the age of three, his parents relocated to Merritt Island, so he has spent most of his life on the Space Coast and around Central Florida. He attended Merritt Island High where he developed an early interest in athletic training and sports medicine that would later lead him to pursue a career as a Chiropractic Physician. He attended Brevard Community College (now Eastern Florida State College) and the University of Central Florida. He then enrolled at Logan University, College of Chiropractic Medicine, where he received his Doctorate of Chiropractic degree.
Dr. Roger A. Walker is a Board-Eligible Orthopedic surgeon. He received his Bachelor of Science degree from Florida Atlantic University (FAU) College of Engineering. He was a member of the Varsity FAU baseball team and was selected in the Major League baseball draft. While practicing as a professional engineer, he obtained a Master of Science in Mechanical Engineering from FAU. He then pursued his medical degree at Nova Southeastern University. His orthopedic surgery training was performed at the level one trauma center, Broward Health Medical Center, in Fort Lauderdale, Florida. He continued his training at Orlando Health Medical Center, completing a fellowship in Orthopedic Surgery Sports Medicine.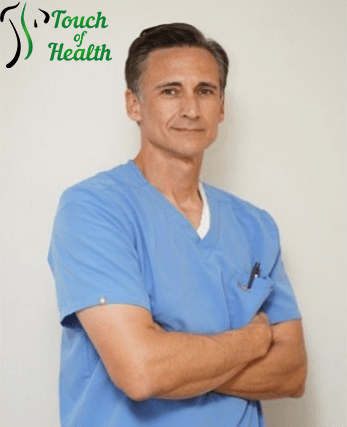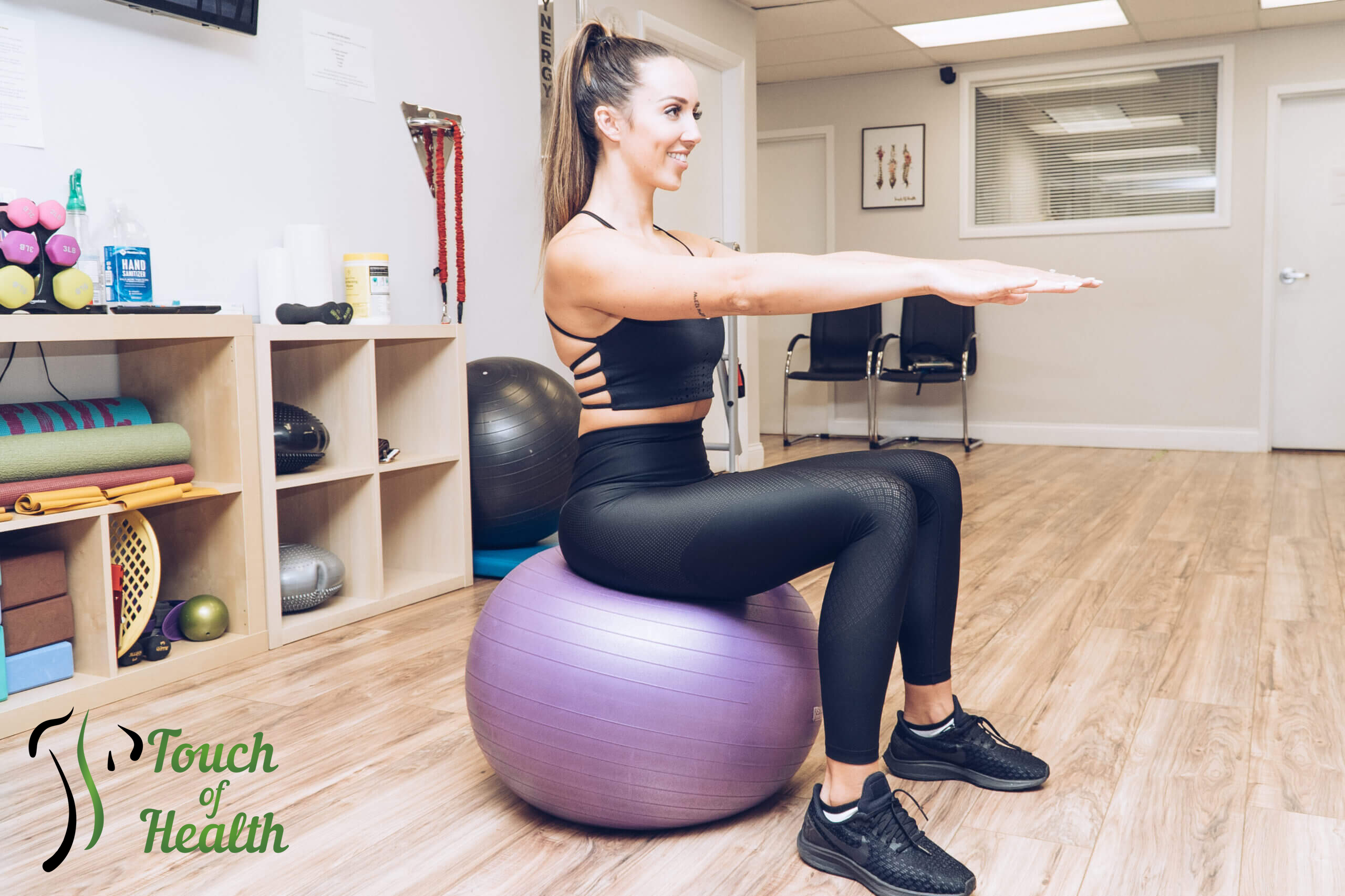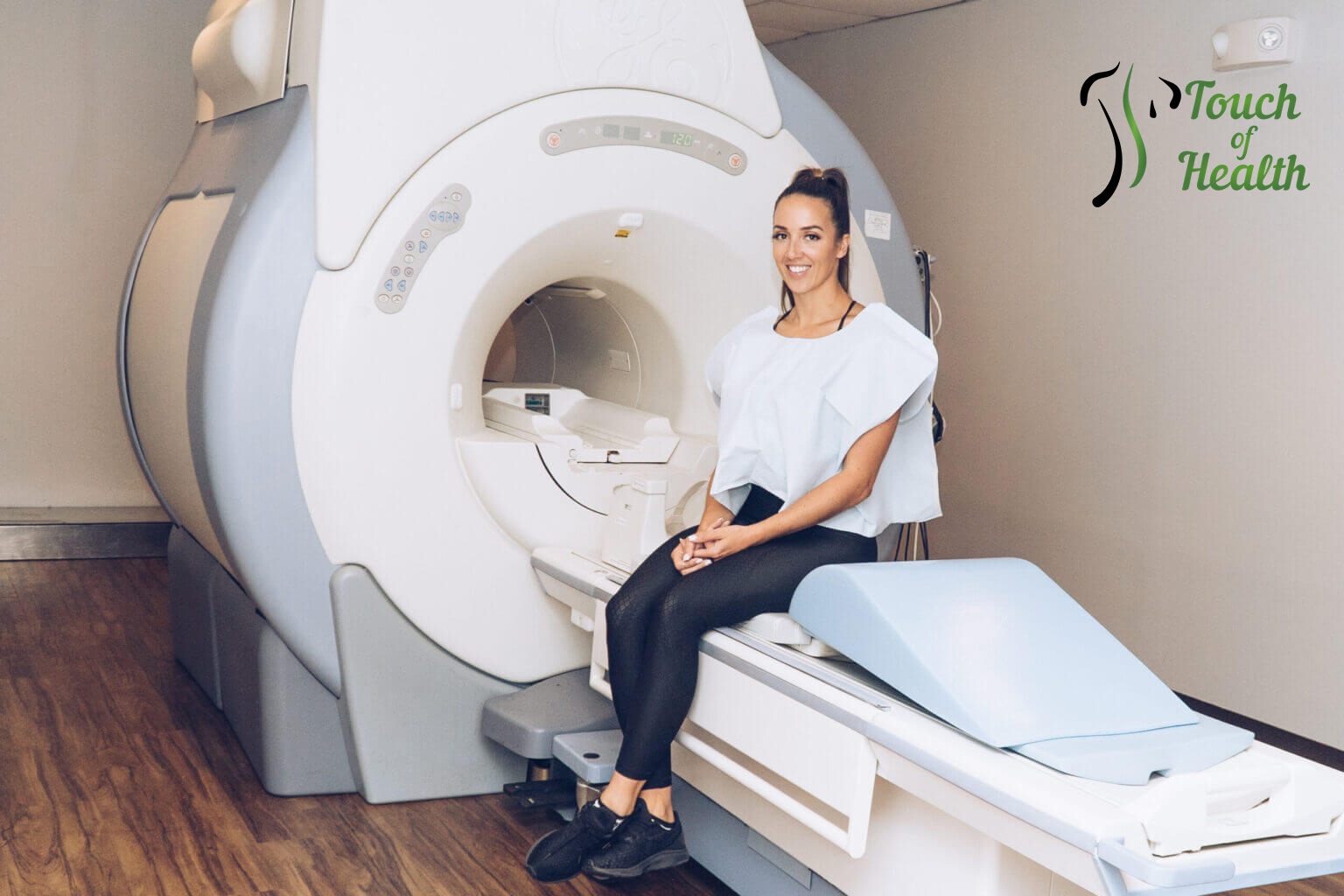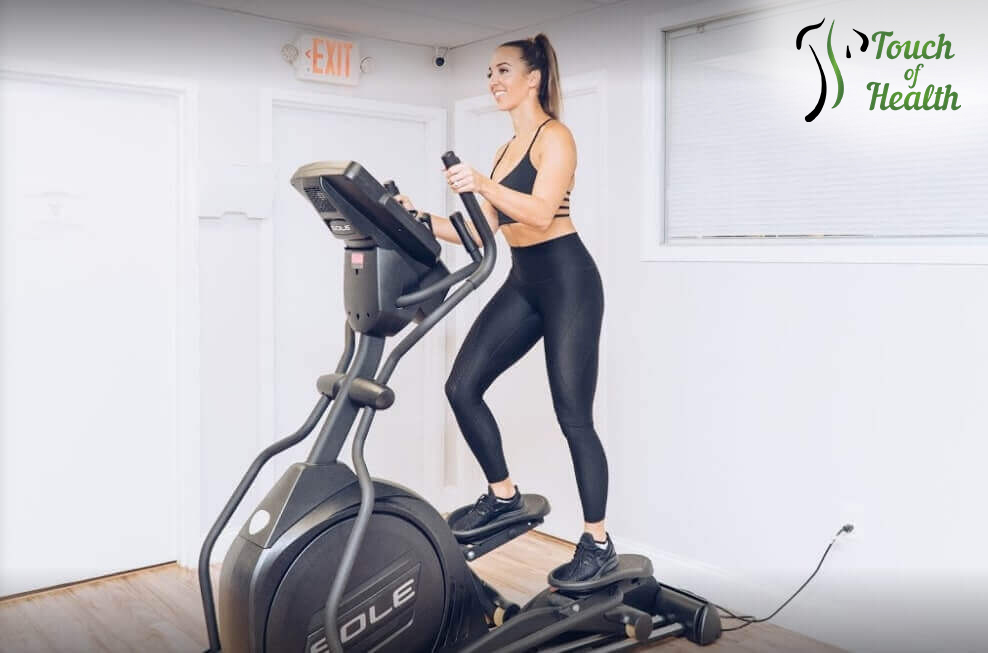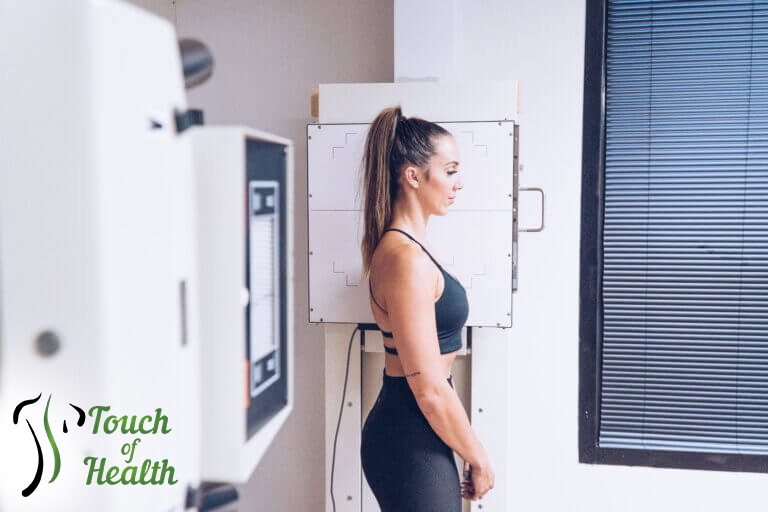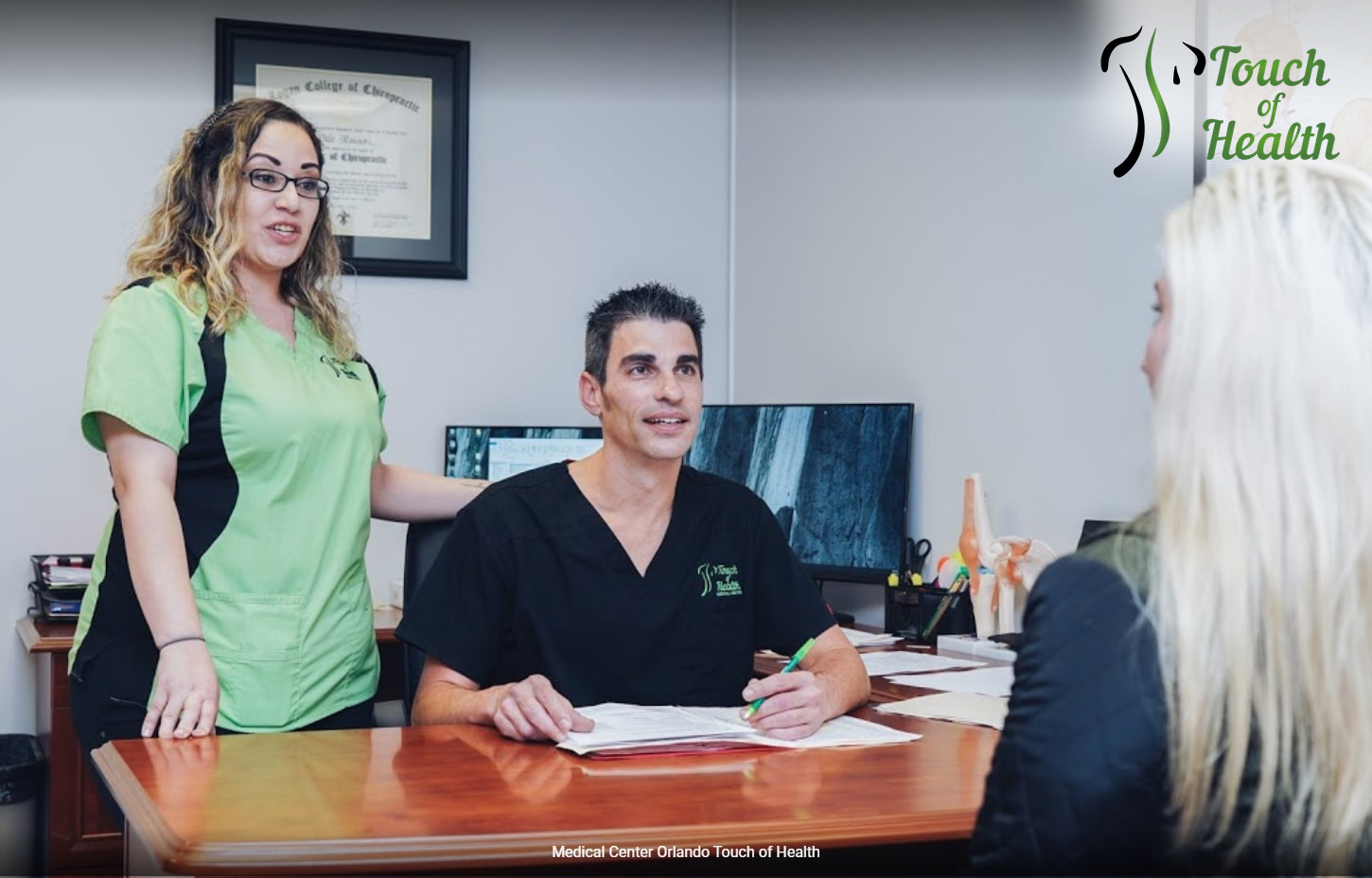 Car accidents are often the cause of various injuries. After such, a patient undergoes a specific course of auto accident injury treatment, followed by a recovery program in our clinic Touch of Health to ensure speedy recovery. We specialize in providing medical care for such conditions as:
Whiplash

Spinal and extremity injuries;

Musculoskeletal system traumas;
Multiple traumas can result in chronic pain in the Shoulder after an accident, sharp and shooting pain in your neck, back, extremities and joints, muscle atrophy, decreased immunity, general weakness. We choose the most efficient program to help the patient to recover even from the most critical conditions such as a Shoulder injury after an accident. Our medical staff has proven its expertise and qualification over the years in car injury treatment. Touch of Health is well-known for its high standards and impressive reputation among the medical specialists and patients.
Our center is located near these locations:
Pine hills, Downtown, Winter garden, Metrowest, Altamonte, Apopka, Ocoee, Windermere, Doctor Phillips, Belle isle, Pine castle, Edgewood , Baldwin Park, College park, Millenia, Winter park, Goldenrod, Altamonte Springs, Maitland, Casselberry, Azalea, Oviedo, Lake Mary.