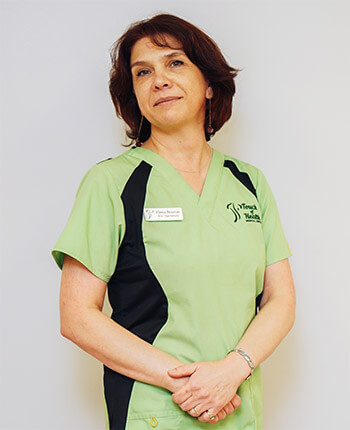 Elena, Yoga instructor
Elena has over 20 years of practice in different branches of yoga. She has been a teacher for past 12 years.
Private yoga lessons with Elena are a synthesis of the precision of Iyengar Yoga.
Education:
Sport Yoga certified instructor
Level One Instructor in Kundhalini yoga (International Teacher Training)
Reiki First level in the natural healing system
Fitness and Nutrition Certificate
Private and group lessons are for all levels of students from complete beginners to advanced students.
With an individually tailored program, clients progress continually and gain the benefits of yoga – creating vibrant health and clarity of mind.


Hatha Yoga is the most popular style of Yoga in the Western world. It is the foundation of all movement-based modern Yoga styles, including Iyengar, Astanga, Bikram, Vinyasa, and many others. Hatha is a great introduction to Yoga for Beginners because it instils a basic understanding of how to practice safely and effectively. It also supports the process of quieting the mind, helping new students experience calm inner stillness for perhaps the first time.
Both Eastern and Western health care practitioners recognize Hatha Yoga.
The Benefits of Hatha Yoga:
Health Benefits of Hatha Yoga
Builds immunity
Relaxes the mind and releases tension in the body
Tones the spine
Strengthens and tones the body
Increases flexibility
Helps with cravings
Good health
Weight loss
Improved posture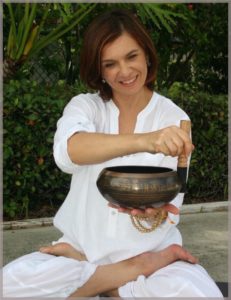 Chronic Pain – Hatha Yoga can lessen chronic pain because it pauses the mental loops that contribute to cyclical pain responses. The stretching seems to be particularly helpful for chronic lower back pain sufferers.  Several researchers have discovered that Yoga can be more effective than medical treatment for Relieving chronic lower back pain  The emphasis on correct alignment and opening the spine contributes to better posture, as well.
Bones and Joints – Practicing Yoga reduces inflammation by stimulating the antibodies that keep inflammation from developing. Because Yoga utilizes the full range of motion, practicing it can help prevent arthritis and ease the symptoms of rheumatoid arthritis in those already afflicted with it. Yoga also increases bone density, which can help prevent osteoporosis.
The greatest benefit of Hatha Yoga is that it prepares the body and the mind for practicing the other paths of yoga.