Back pain is one of the most complex and frequent problems in the modern medicine, particularly neurology, neurosurgery, orthoepy and vertebrology. This syndrome reduces significantly the quality of life as one is not able to move properly. It is widely spread and nowadays back pain affects not only older people but younger generations as well. One third of the painful health conditions is connected with pathology of the spine, joints or nerves. Our orthopedic center Touch of Health in Orlando offers different measures to relieve the pain including lower and upper back treatment.

What are the causes of back pain?

Our back care specialists and chiropractors in Orlando determine the source of back pain efficiently at any time. Below you can read the most frequent causes:
inflammation;
arthritis;
stress;
fibromyalgia;
damaged spine disks;
strained muscles and tendons;
osteoporosis;
muscle tension.
Everyday activities and incorrect posture can also lead to back pain. We strongly advise you to take care of your health and not to postpone the diagnostics and back treatment in Orlando, Florida.
What are the most common afflictions of the back?
Back pain is, basically, irritation and suppression of the spinal cord root. The malfunction of the nerves happens due to pathological changes in the spine. Back pain of this nature requires immediate identification of the cause and initiation of back pain treatment.
Frequently, patients with the illnesses of the degenerative-dystrophic group suffer from acute pain sensations. They are such disorders as:
Protrusion;
Osteochondrosis;
Spondyloarthrosis;
Spondylosis;
Intervertebral hernia.
Spasm of the spinal muscle plays an equally important role. Due to the prevailing discomfort, the muscles are instantly blocked, become immobile. This ailment is called radiculitis.
Touch of Health provides back pain treatment for all the conditions. We have many years of practice in handling the following medical cases:
injured disks,
osteoporosis,
sciatica,
degenerative disk illness,
stress fractures,
scoliosis and kyphosis,
spinal tumors,
chiropractic care,
stenosis.
No issue is too difficult for the back care specialists in Orlando, FL. We are ready to provide professional medical care including back surgery as well.
Minimally Invasive Surgery
Such surgery of the back has one main goal: to stabilize the vertebral bones as well as the vertebral joints in order to relieve pressure on the nerves of the spine. Such back pain treatment is faster and safer than open spine surgery and has a shorter recovery time. Among all surgical methods for treating back diseases, it has such advantages as less bleeding during surgery, a lower chance of muscle damage because there is no need to cut them during surgery. Furthermore, rehabilitation and recovery process does not take much time, and also the chances of infection and postoperative back pain are quite low.
We offer the following treatment in Touch of Health center:
Lumbar disk endoprosthetics;
Kyphoplasty;
Synovial cyst resection;
Spinal cord simulator implantation;
Vertebral arthrodesis;
Spinal instrumentation.
Open back surgeries are quite risky and have many more consequences than mini-invasive treatment. The main difficulty of most open operations with resection of bone structures is that after the removal of parts of the vertebrae, the spinal column is not stable anymore: the overlying vertebrae no longer have anything to rely on. To correct the situation, transpedicular fixators are placed – from 4 to 6 screws are tightened to support the spine in the correct position. 
Full recovery after procedures of this kind takes 4-6 months, the patient cannot sit for a long time and can hardly move, needs rehabilitation with the help of physiotherapy, massage and medicaments.

What non-surgical treatment do we offer?
We choose the latest modern and most effective methods to deal with the consequences of back injuries. The center Touch of Health provides lower and upper back treatment for the people of any age. Our services include:
steroid injections;
back braces;
muscle relaxants;
physical therapy;
program;
ostheopathic manipulatives.
In order to have a healthy strong back we recommend healthy nutrition, core strengthening exercises and avoidance of the strenuous labor.
Touch of Health, the orthopedic center near you, has a vast experience in the field of back injuries. We provide the required diagnostics and treatment for the case of any complexity, because our chiropractors are qualified specialists.  We provide the best medical care in Orlando. Chiropractic care in Orlando is one of the most effective treatments sudden or chronic back pain.
How can I Prevent Back Pain?
We can give a few advices how to prevent pain and any dangerous conditions, and also to keep the whole core healthy:
Try to control your posture at any time of the day.
Take breaks from monotonous routines, switch your position and do a simple warm-up every hour if you spend a lot of time during the day sitting.
More physical activity will keep you fit and strong. There is a lot of applications that can help you to follow the levels of your activity.
In the morning, do some simple exercises for 10-15 minutes. Such routine normalizes blood pressure, as well as improves blood and lymph circulation in the body.
Our center is located near these locations:
Pine hills, Downtown, Winter garden, Metrowest, Altamonte, Apopka, Ocoee, Windermere, Doctor Phillips, Belle isle, Pine castle, Edgewood , Baldwin Park, College park, Millenia, Winter park, Goldenrod, Altamonte Springs, Maitland, Casselberry, Azalea, Oviedo, Lake Mary.
Touch of Health Medical Center
Complete a full Back examination at our center and get a prognosis for your recovery.
Our specialists help you to recover much faster.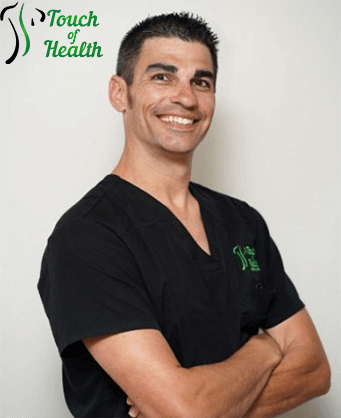 Dr. Mark Biondi was born in Council Bluffs, Iowa. At the age of three, his parents relocated to Merritt Island, so he has spent most of his life on the Space Coast and around Central Florida. He attended Merritt Island High where he developed an early interest in athletic training and sports medicine that would later lead him to pursue a career as a Chiropractic Physician. He attended Brevard Community College (now Eastern Florida State College) and the University of Central Florida. He then enrolled at Logan University, College of Chiropractic Medicine, where he received his Doctorate of Chiropractic degree.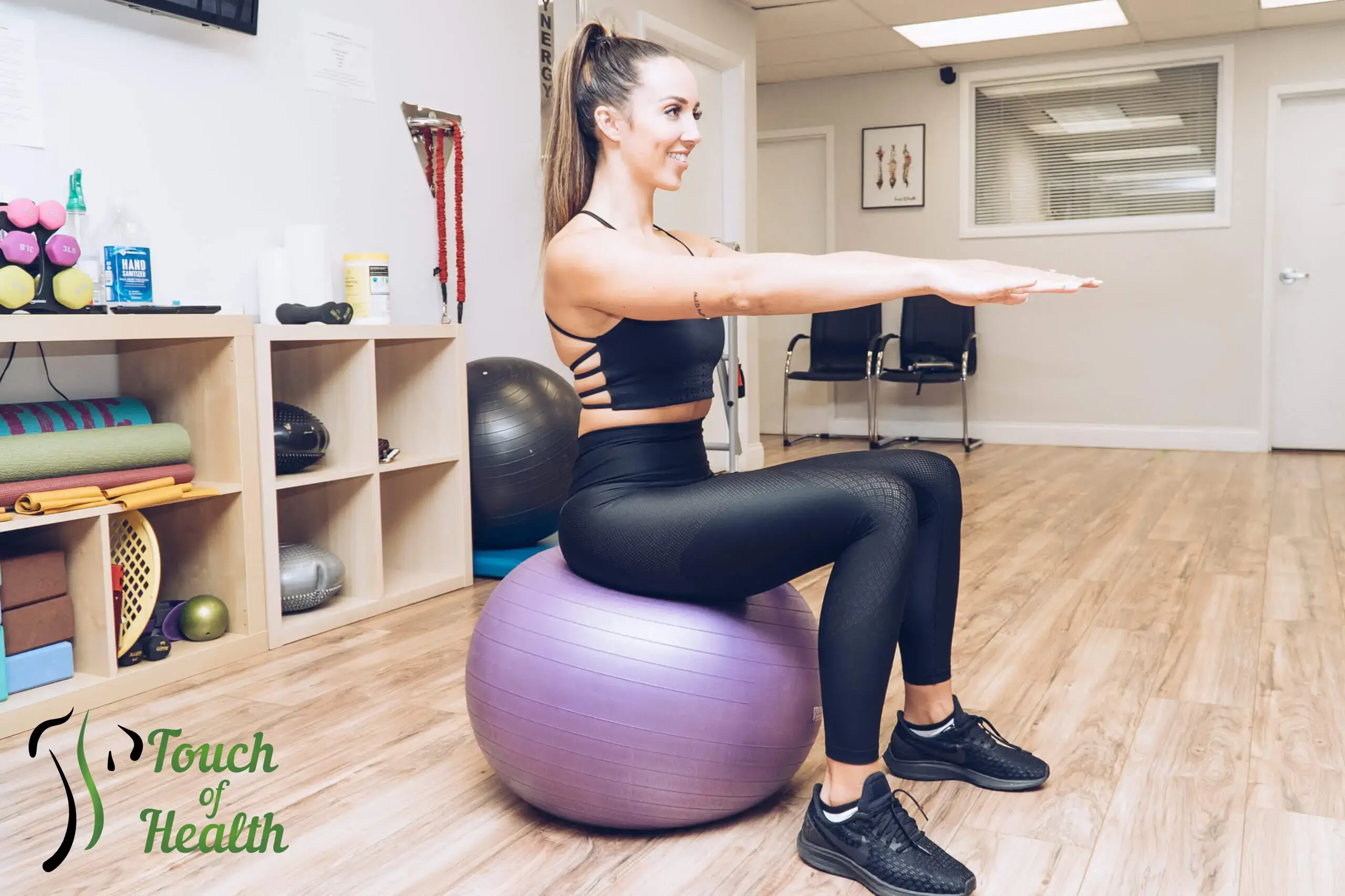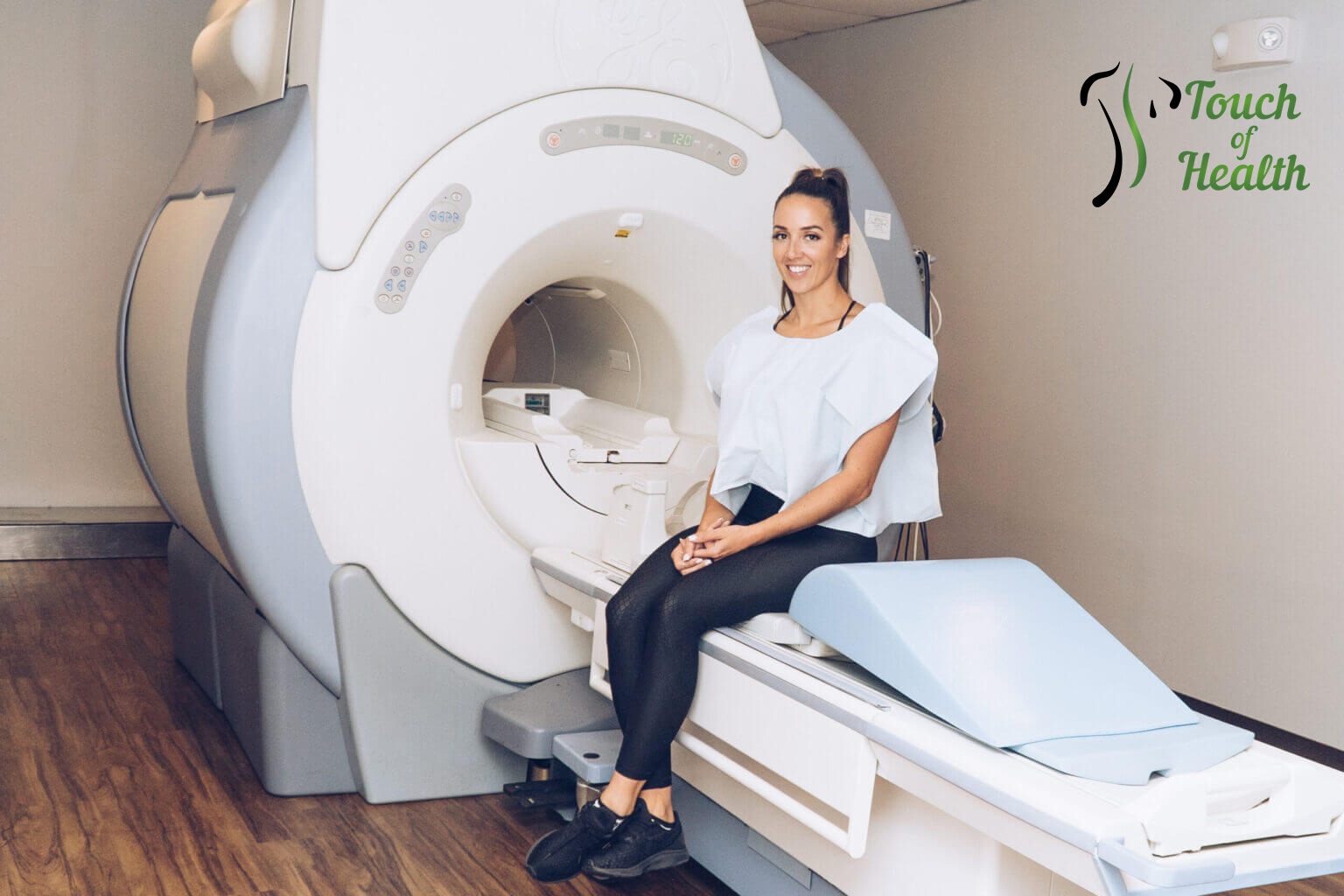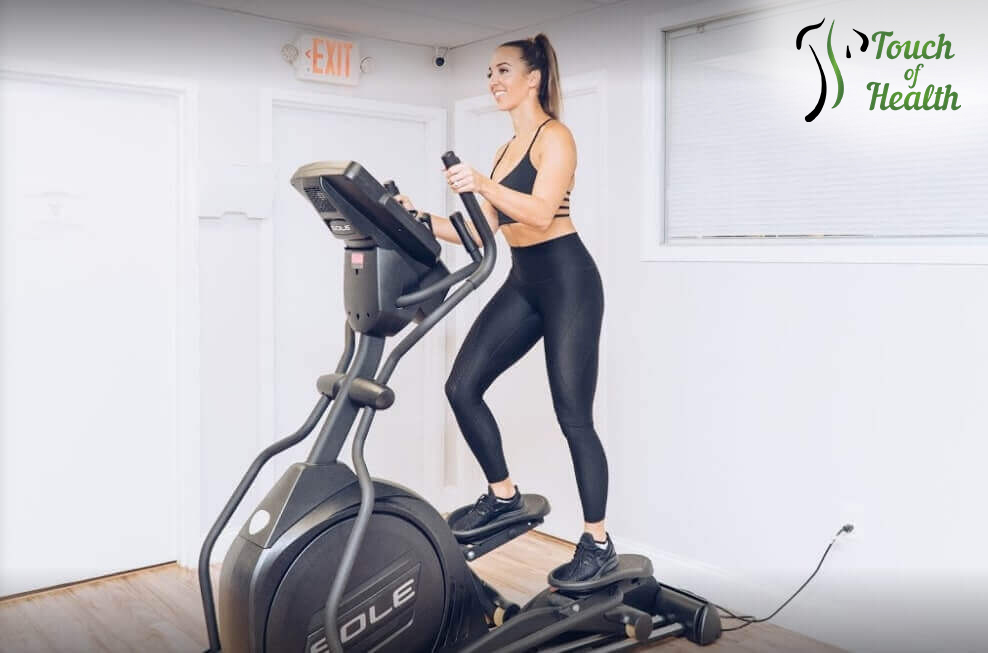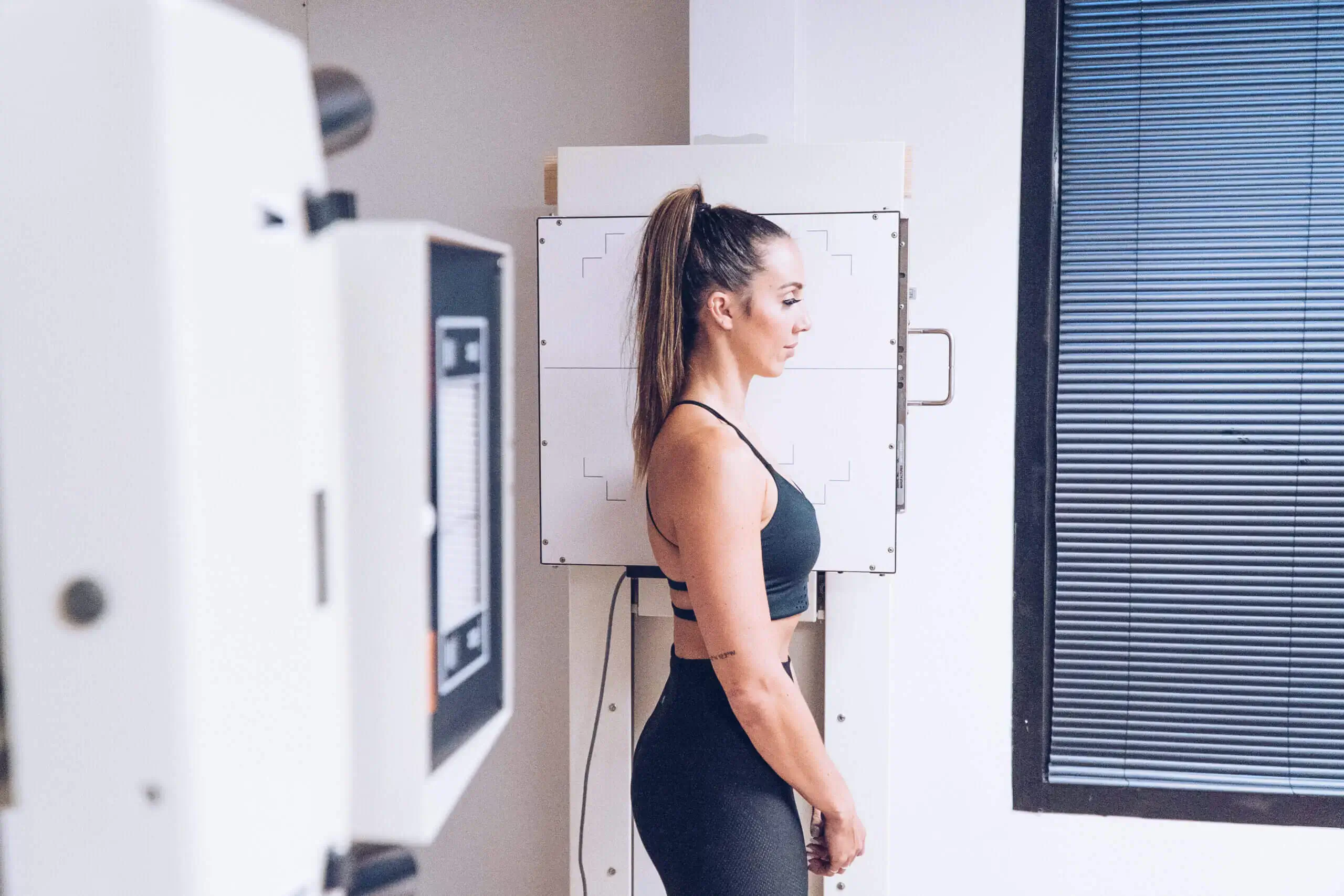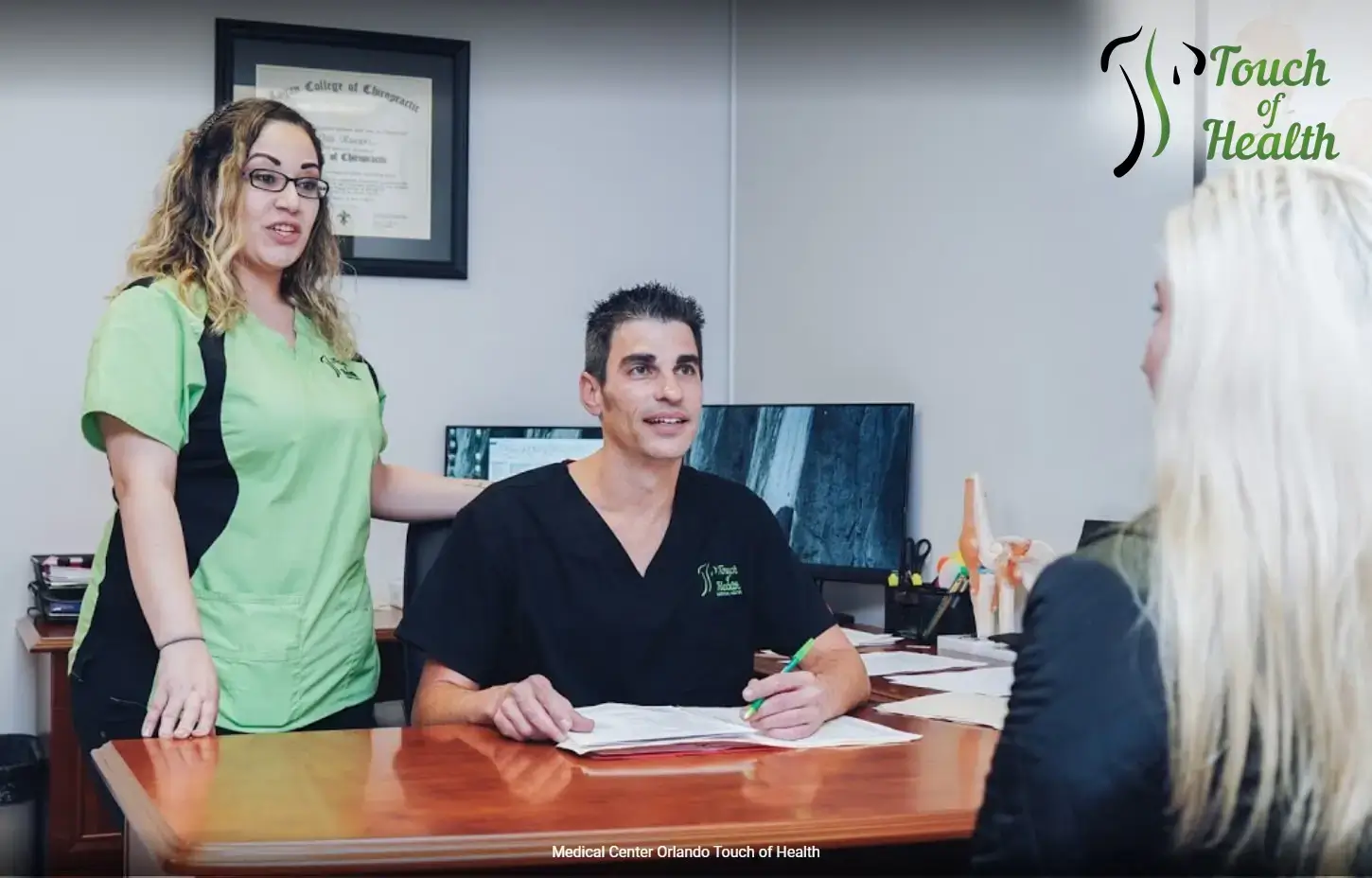 Car accidents are often the cause of various injuries. After such, a patient undergoes a specific course of auto accident injury treatment, followed by a recovery program in our clinic Touch of Health to ensure speedy recovery. We specialize in providing medical care for such conditions as:
Whiplash

Spinal and extremity injuries;

Musculoskeletal system traumas;
Multiple traumas can result in chronic pain in the Back after an accident, sharp and shooting pain in your neck, back, extremities and joints, muscle atrophy, decreased immunity, general weakness. We choose the most efficient program to help the patient to recover even from the most critical conditions such as a Back injury after an accident. Our medical staff has proven its expertise and qualification over the years in car injury treatment. Touch of Health is well-known for its high standards and impressive reputation among the medical specialists and patients.