Personal Injury – Get Your Life Back
Taking care of accidental injuries is one of the most important issues. That's why our Touch of Health medical center is dedicated to helping people deal with these issues and helping them treat their illnesses.
If you've been involved in a car accident, if you've been in an accident and are now in severe pain in one area of your body, our team of specialists can help you explore that pain and get rid of it.
We will help you throughout your treatment, because we have:
a team of specialists in different areas of injury – we will help you get rid of pain in your hip, knees, spine, arms, lower back, neck, shoulder, elbow, coccyx, foot and ankle;
Providing documentation assistance;
assistance with filing a personal injury report.
We also have a great track record of success that has been built up over a long period of time. Therefore, anyone who comes to Touch of Health Medical Center can have peace of mind about their future treatment and recovery.

The recovery procedure does not take long
The specialists working at Touch of Health Medical Center are considered to be some of the best in the world. Their training and years of experience help our patients get back on their feet in the shortest possible time and feel truly healthy.
Advanced treatment methods and modern technology help our patients avoid the waste of time, health and nerves that might have occurred in the old days when medicine was just beginning to develop. In fact, depending on the type of injury and method of treatment, our patients can go home as soon as a few hours after surgery.
Touch of Health Medical Center
Complete a full examination at our center and get a prognosis for your recovery.
Usually, the treatment / restoration of the in our center  takes less time, since our specialists help to recover much faster


Our highly trained team of professionals will hold your hand on the way to speedy recovery. It is essential to the examine your traumas after accident by professionals who focus on specific types of injuries. We are ready to offer you: proper diagnostic treatment, therapy as well as any difficulty level of pain management procedures and surgeries.  We treat:
Whiplash;
Head, neck and back pain;
Annular tears;
Hernias;
Disk bulges;
Shoulder and knee traumas;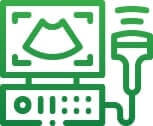 Our mission is to provide solutions that exceed the needs and expectations of our patients. Touch of Health Medical Center surgeons are able to perform difficult spine and orthopedic surgeries with the most up to date procedures on the latest equipment. We work with outpatient surgery centers and most of our patients leave home the same day. We can perform:
Spinal Fusion;
Spine Discography;
Foraminotomy;
Arthroscopy;
Anterior Cruciate Ligament surgery;


Our goal is to help you get maximum medical improvement and make is as affordable as possible. If you are injured during an auto accident or at the job, your bills might be able to get covered by insurance. We will also work with your attorney to help you get better and accept LOP (Letter of protection). We accept:
Auto insurance (after car accident);
Workers Comp insurance (work relater accident);
LOP (attorney letter of protection);
Health insurance for out of network providers only;
Care Credit (third party payment plan with as low as 0% APR if paid off in time);