Treatment Foot and Ankle injury
Our feet are essential for the balance and right movement of our bodies with all the walking, running and jumping. They take the unnecessary pressure off other muscles or joints, also help us to keep stable. Did you know that quarter of the bones is in our feet and ankles? The structure of the bone and joint is so complex that it makes them prone to easy accidents and injuries. You have to know your body well and take a good care of it. Of course, it's easier to prevent health problems then to solve them. However, we often underrate our feet and ankles and remember about them only when in pain or injured. It's really helpful sometimes just to stop and listen to your body. So let's check out main causes of the foot and ankle injuries.

Causes of Foot and Ankle Injuries
You have to know that a majority of such injuries is short-term and will gradually heal by itself. However, you can experience long-term foot injury pain or discomfort meaning that your condition is more serious. It can be caused by arthritis (inflammation caused by degenerative joint conditions), bursitis (affection of the fluid-filled sacs due to an injury), bone fractures, plantar fasciitis (repeated tearing of the area or aging), sprains and strains or tendonitis (inflammation of the tendons caused by overuse).

The most common sign is pain and it depends of the state of your ankle or foot. You may feel it constantly, from time to time or it can worsen depending on your activities. Other symptoms of the foot and ankle injuries include feet instability, muscle achiness/tenderness/soreness. There also can be numbness, stiffness or swelling. Serious symptoms that call for emergency are deep wounds, bones sticking out of the skin, changes in the ability or your way of walking or inability of moving at all or snapping sounds during an injury. The podiatrists of our medical centre make a thorough examination and find out the cause of injury using the latest methods. After getting the results of evaluation our highly-trained specialists come up with a number of solutions and provide a proper treatment of an ankle or a foot.
There are a lot of options in our medical clinic in Orlando(FL) for the treatment both of the foot and ankle. Non-surgical procedures really can reduce foot or ankle injury pain and retain movement. They include:
physiotherapy, perfect for returning the stability and mobility of the body and it also strengthens the ligaments;
orthotics and insoles, our orthopedist prescribes you special insoles that correct the way your foot hits the ground;
steroid injections, proved to be effective in acutely inflamed areas and also reduce pain.

For the more serious conditions and in case non-surgical foot injury treatments did not work our professionals are ready to do following surgeries:
ankle arthoscopy, minimally invasive surgical method diagnosing at treating many ankle symptoms due to weak/torn ligaments or fractures;
ankle replacement surgery, during which we replace an damaged joint with an artificial one;
foot and ankle fracture/dislocation treatment, for when a bone is dislocated or broken;
foot and ankle ligament reconstruction, which includes Achilles tendon surgery, to repair the ligaments.
The duration of the foot and ankle injury recovery varies depending on the procedure you had, your age and your physical state. So, mostly it takes around 3-4 months to get rid of tenderness and swelling while in more complex cases the recovery can last even one year. Our professionals will give you certain instructions to ensure a quick and correct recovery after foot injury surgery. During the first two weeks after the surgery you must relax your foot and have your limb elevated. If you do feel any warning signs do not hesitate to call your doctor. We also offer rehabilitation required in most cases in the form of special strengthening exercises and massage.
Our doctors efficiently deal with any foot or ankle injuries and the patient is taken care of from A to Z. If you are searching for a medical centre near you in Orlando (Florida) visit Touch of Health, our qualified help is guaranteed.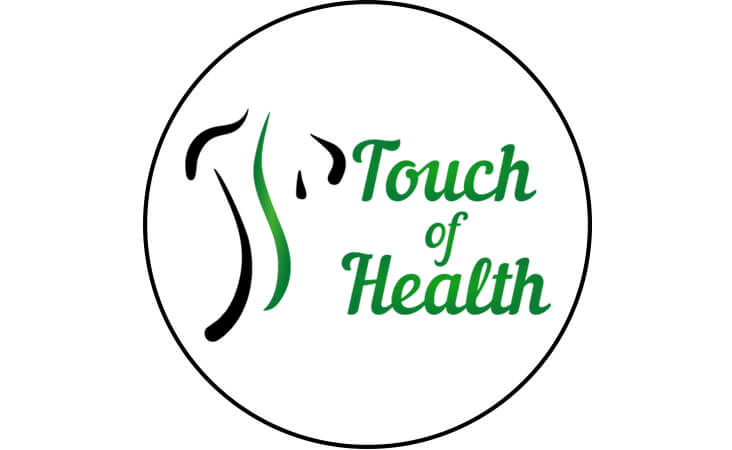 Written by Touch of Health
Posted on February 4, 2021
Touch of Health Medical Center
Complete a full Foot examination at our center and get a prognosis for your recovery. 
Our specialists help you to recover much faster.
Its a great place with high quality service and very kind staff, everyone in this facility was super friendly and... read moreIts a great place with high quality service and very kind staff, everyone in this facility was super friendly and I definitely recommend this location to anyone! Dr. Mark Biondi made his job perfect and me and my kids feeling very well after car accident with his treatment!!! Special thanks to Nikita and Irina for their high attention to my family!!! read less



I think all the doctors are probably pretty amazing I seen two specifically Dr Tyrance and Dr Biondi I have... read moreI think all the doctors are probably pretty amazing I seen two specifically Dr Tyrance and Dr Biondi I have lots of bone problems and joint problems and I think they're all amazing they take good care of you and answer all your questions read less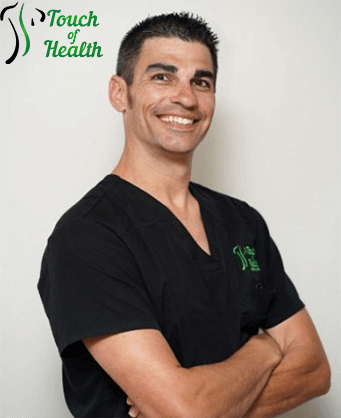 Dr. Mark Biondi was born in Council Bluffs, Iowa. At the age of three, his parents relocated to Merritt Island, so he has spent most of his life on the Space Coast and around Central Florida. He attended Merritt Island High where he developed an early interest in athletic training and sports medicine that would later lead him to pursue a career as a Chiropractic Physician. He attended Brevard Community College (now Eastern Florida State College) and the University of Central Florida. He then enrolled at Logan University, College of Chiropractic Medicine, where he received his Doctorate of Chiropractic degree.
Dr. Michael A. Thomas is a board-certified neurosurgeon who practices general neurosurgery with a specialty in minimally invasive spine surgery, skull base and endoscopic brain surgery. He treats conditions and diseases affecting the nervous system, which includes the brain, spine, spinal cord, and the peripheral nerves. Dr. Thomas has been referred to as a patient-focused professional and a conscientious and skilled neurosurgeon by his colleagues. He is certified by the American Board of Osteopathic Surgeons with a Neurosurgical discipline and the National Board of Osteopathic Medical Examiners.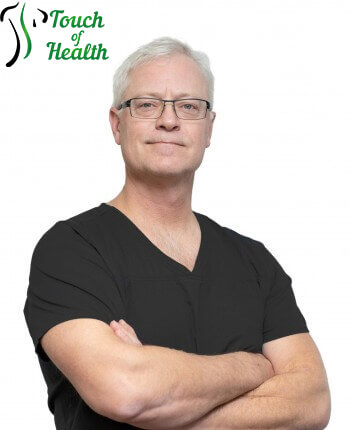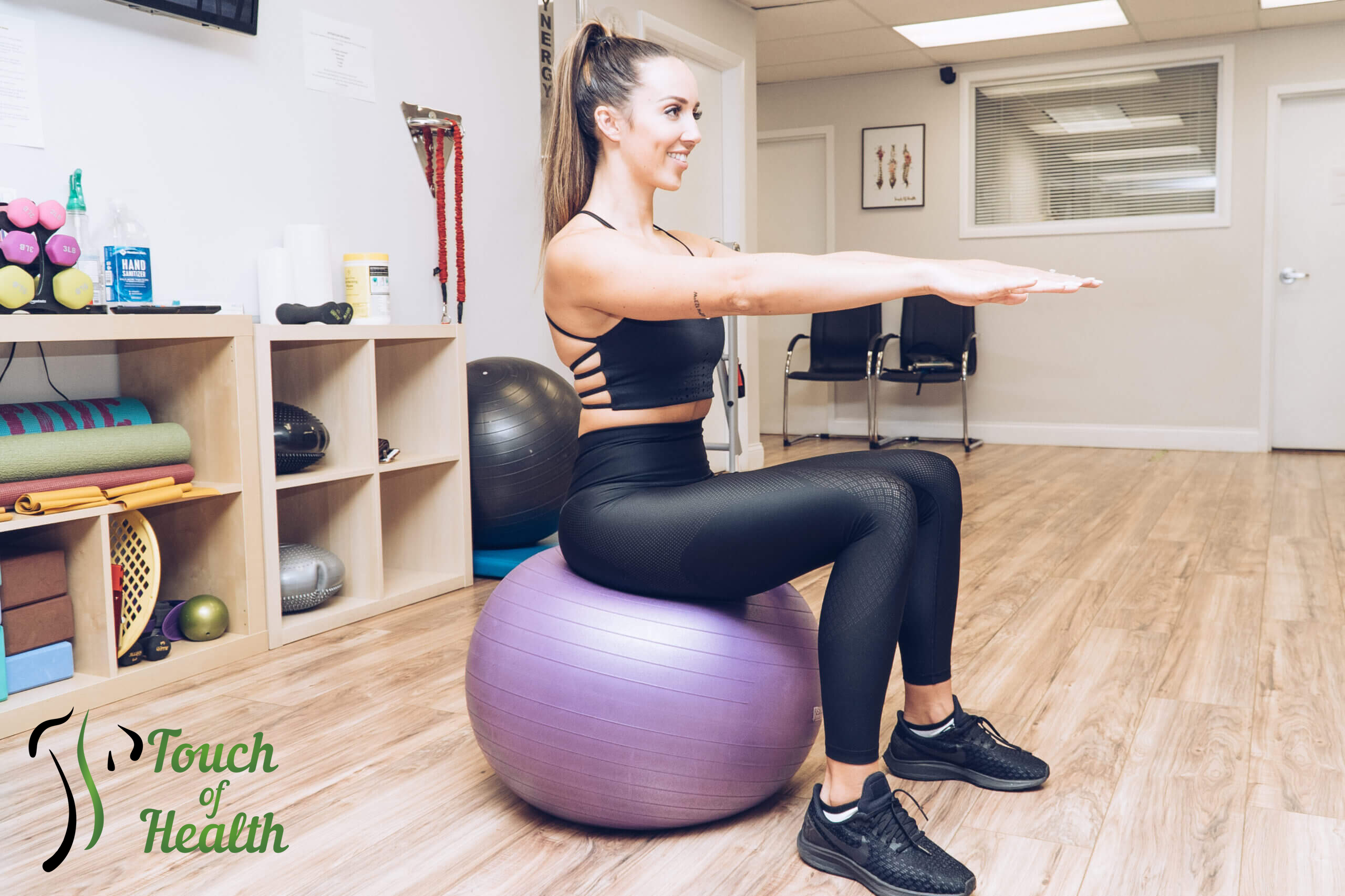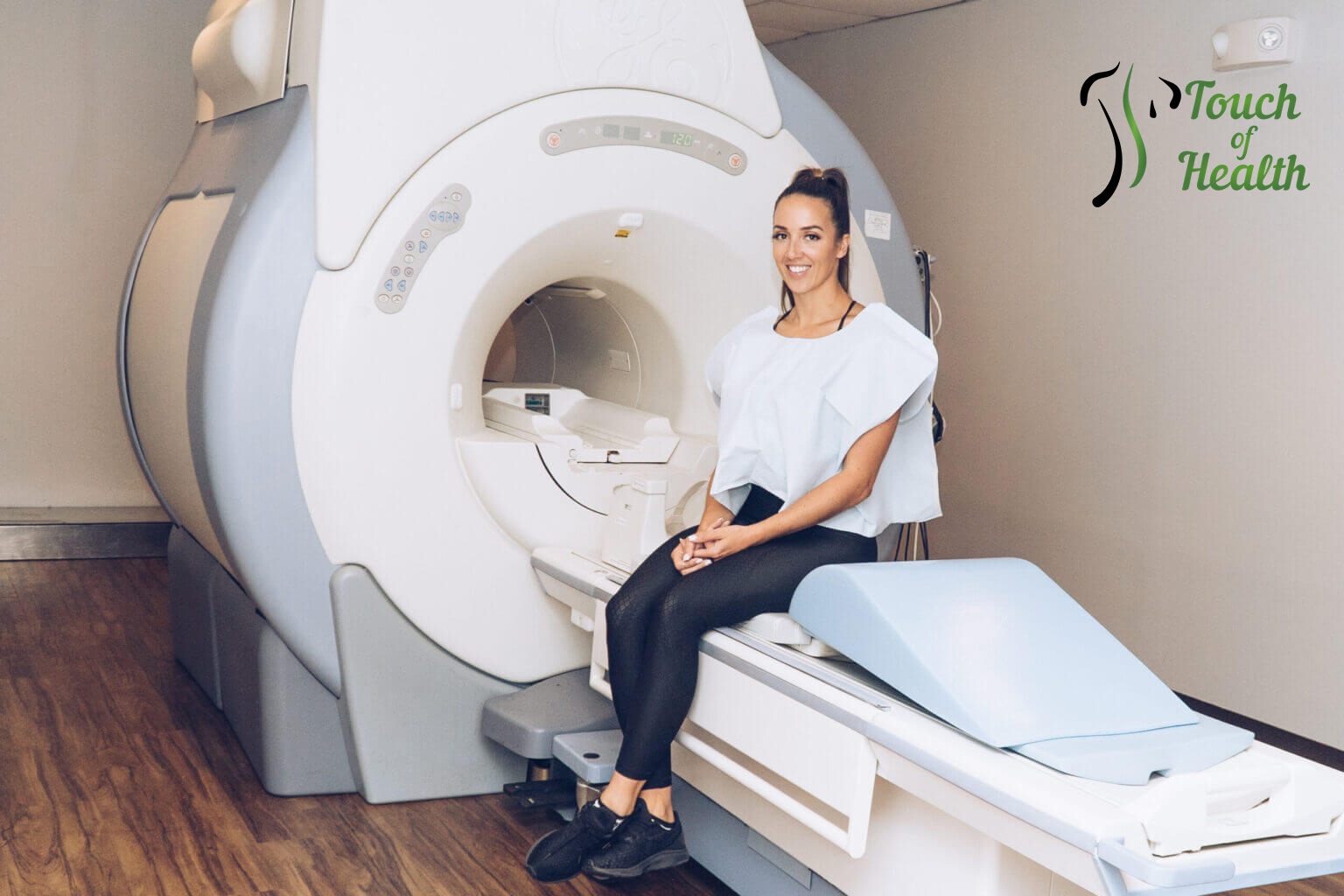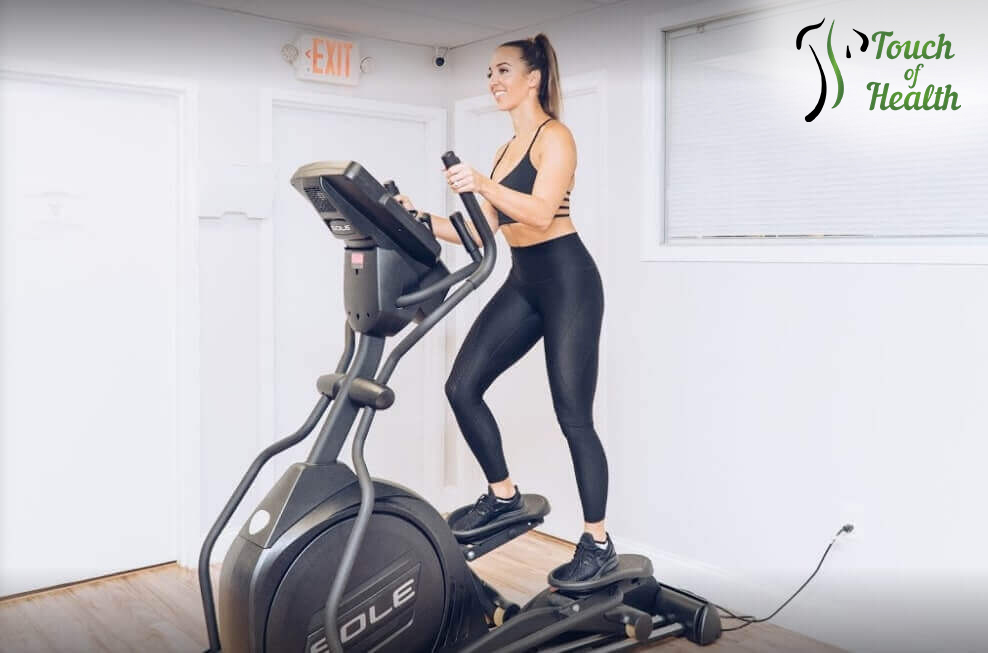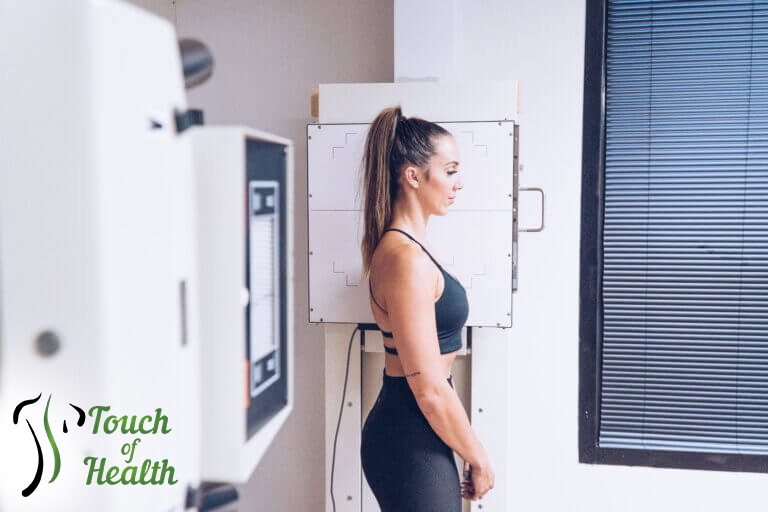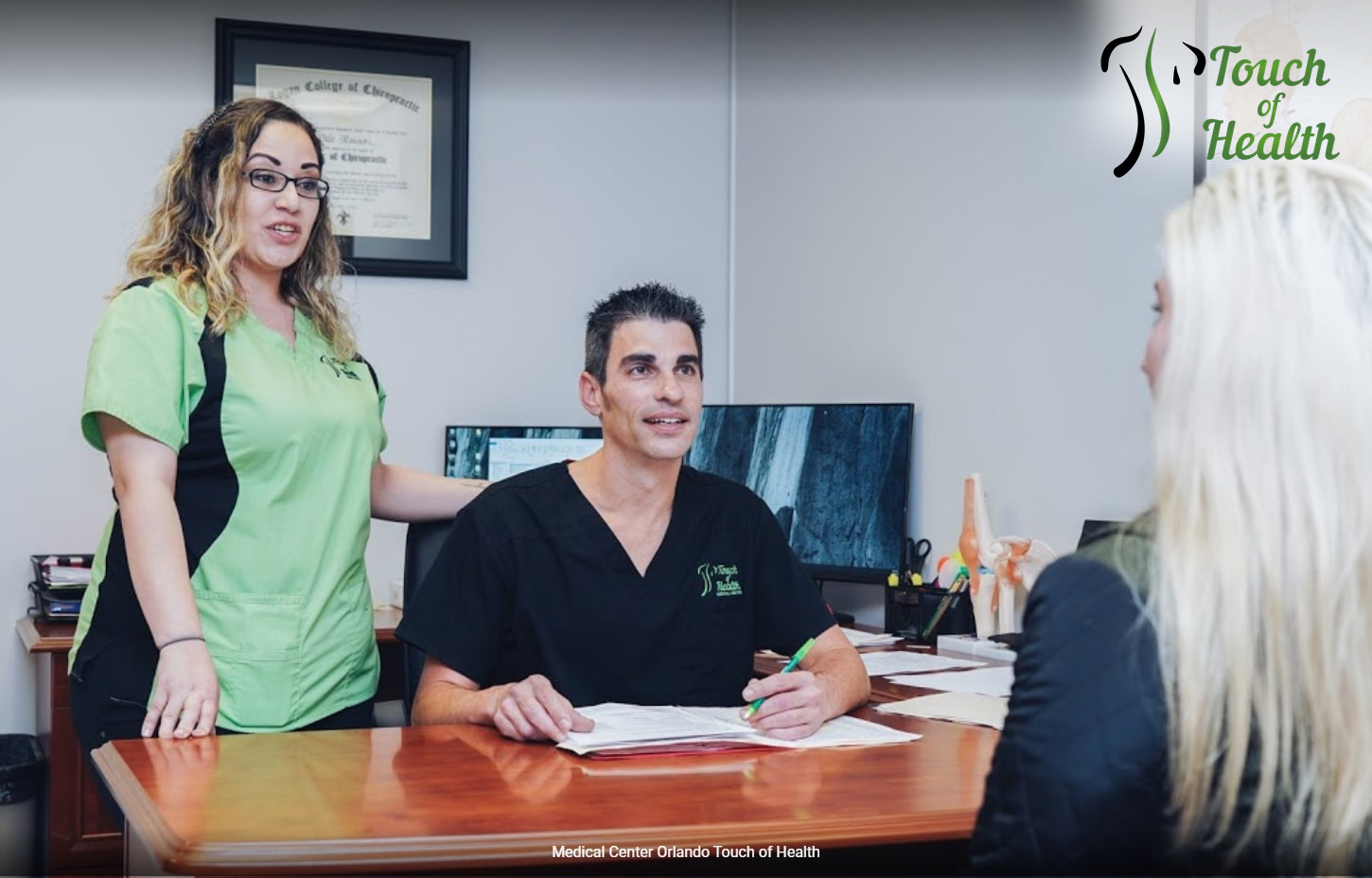 The clinic Touch of Health is a modern and well-equipped medical center. Our specialization is traumatology and orthopedics. The doctors are highly-qualified professionals which are well-known in their field. We provide full diagnostics, medical treatment and physical therapy for different types of injuries including sport and car traumas. Our orthopedic center provides a full specter of diagnostic methods like x-ray and MRI. We care about our patients and are ready to help at any time.