Anatomically the neck is a complex part of the human body. The cervical spine contains bones, joints, soft tissue, and nerves that allow the head to be held and moved. Damage to one component affects the work of all others. If the consequences of minor neck injuries (for example, sprains or contusion of the cervical spine) bother a person for a several weeks, then complex injuries can lead to life-long consequences. A significant proportion of people get temporary or permanent disabilities. You should not neglect neck injury treatment and address your problem to the specialist in the medical center near you at once.


The causes of neck traumas can be following:
Falling, colliding with another moving or stationary object/person (while skiing, snowboarding, etc.);
Monotonous efforts for a long period of time (work that requires sitting for the whole day);
Abrupt movements of the head or an uncomfortable position of the neck while sleeping.
The symptoms include:
neck injury pain;
numbness;
tingling in the hands;
stiffness;
dizziness;
sleep disturbances;
headaches;
drowsiness;
weakness.
Treatments for Neck Injuries
If the damage to the neck is not critical then it is recommended to rest and take anti-inflammatory drugs. However, in severe conditions a person needs intensive rehabilitation and high quality medical care. After such injuries the neck injury recovery takes a few months.
Nonsurgical treatment should be complex and normally it requires the care from the specialists like a physical therapist, occupational therapist, neurologist, neuropsychologist, speech therapist and neuro-urologist.
When a patient is admitted the professional staff of the medical clinic Touch of Health must assess his condition using special scales in the examination. Evaluation of the condition will help to correctly prescribe restorative procedures as well as predict the results of rehabilitation.
Touch of Health offers a wide range of neck injury surgeries. These services include:
microsurgical discectomy;
laminectomy;
endoscopic surgery;
laser nucleoplasty.
On average, complete recovery takes 2 to 3 months. After any operation, immobilization of the neck is indicated using a special orthopedic collar. The rehabilitation also should have elements of physical activity. Aqua gymnastics, swimming and massage are highly recommended for a full recovery.
The doctors of neck in Orlando will offer a number of solutions based on the your examination of result and will offer a complex treatment plan.

Touch of Health Medical Center
Complete a full Neck examination at our center and get a prognosis for your recovery. 
Usually, the treatment / restoration of the "Neck" in our center  takes less time, since our specialists help to recover much faster
I stumbled upon Touch of Health on the internet while reading reviews about Orlando clinics. At that time I had... read moreI stumbled upon Touch of Health on the internet while reading reviews about Orlando clinics. At that time I had a terrible shoulder injury, and was in lots of pain. So I went to the doctor there, and he quickly came up with treatment, something called Arthroscopic Rotator Cuff Repair. A-M-A-Z-I-N-G! Wow, I felt so relieved to have my pain-free life back. read less



I struggle with neck pain almost all my life, although I never had injury in this area. So I decided... read moreI struggle with neck pain almost all my life, although I never had injury in this area. So I decided to turn to the medical center Touch of Health, which is near me, to find out what can be wrong and if there is any sort of treatment. The doctors there surprised me with their professionalism, expertise and patience. They made a thorough examination and it turned out that I suffer from herniated discs. I was prescribed Spinal Fusion and it worked like magic! I forgot about neck pain completely. read less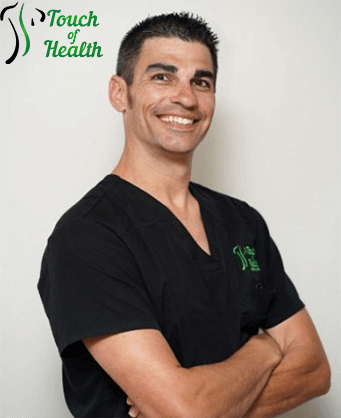 Dr. Mark Biondi was born in Council Bluffs, Iowa. At the age of three, his parents relocated to Merritt Island, so he has spent most of his life on the Space Coast and around Central Florida. He attended Merritt Island High where he developed an early interest in athletic training and sports medicine that would later lead him to pursue a career as a Chiropractic Physician. He attended Brevard Community College (now Eastern Florida State College) and the University of Central Florida. He then enrolled at Logan University, College of Chiropractic Medicine, where he received his Doctorate of Chiropractic degree.
Dr. Roger A. Walker is a Board-Eligible Orthopedic surgeon. He received his Bachelor of Science degree from Florida Atlantic University (FAU) College of Engineering. He was a member of the Varsity FAU baseball team and was selected in the Major League baseball draft. While practicing as a professional engineer, he obtained a Master of Science in Mechanical Engineering from FAU. He then pursued his medical degree at Nova Southeastern University. His orthopedic surgery training was performed at the level one trauma center, Broward Health Medical Center, in Fort Lauderdale, Florida. He continued his training at Orlando Health Medical Center, completing a fellowship in Orthopedic Surgery Sports Medicine.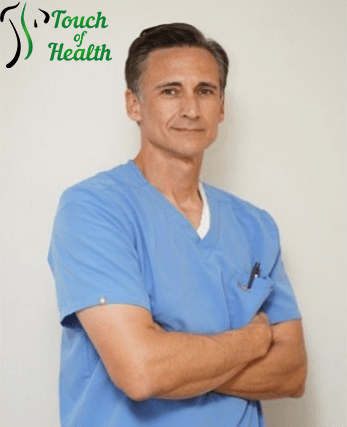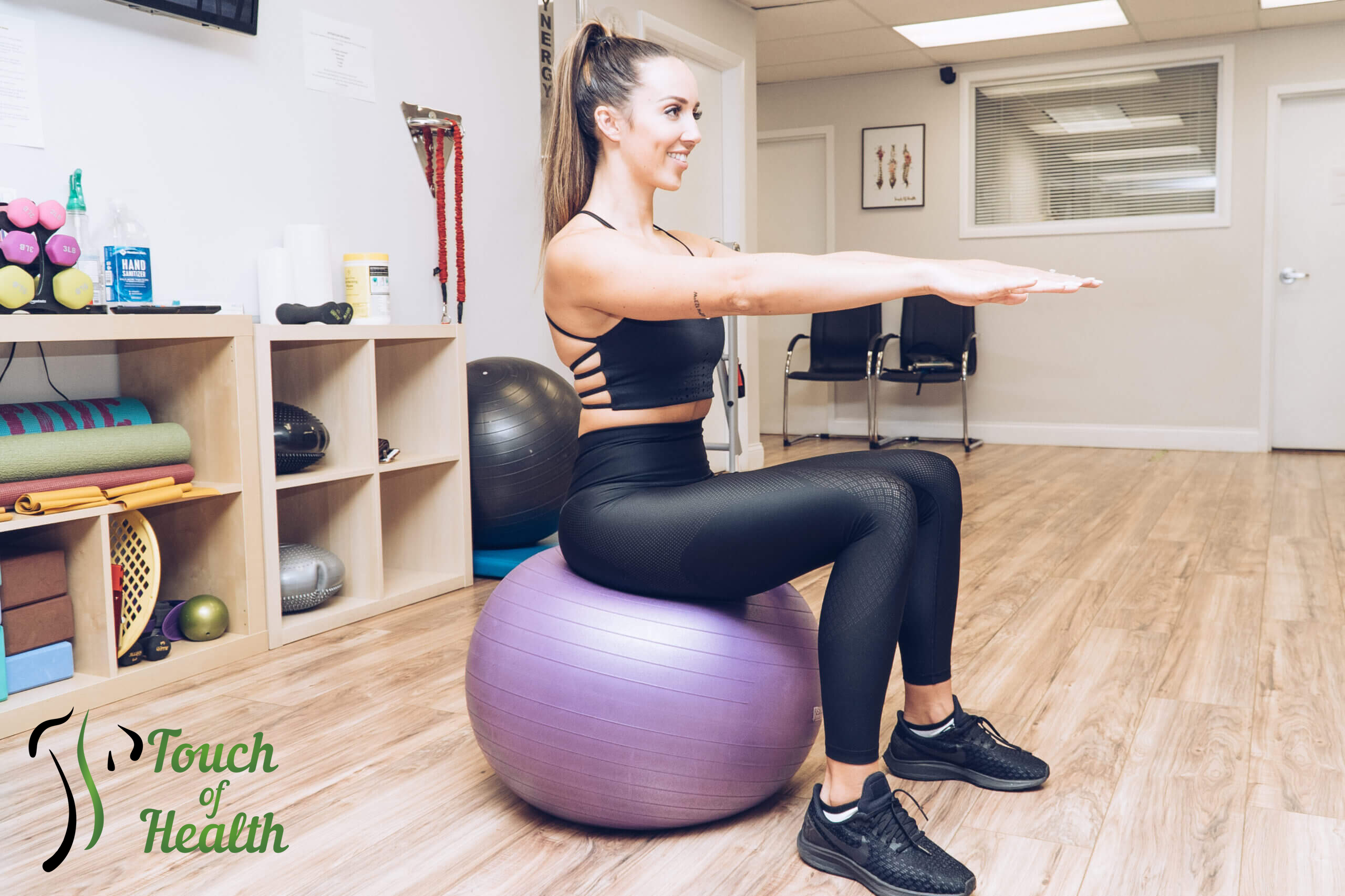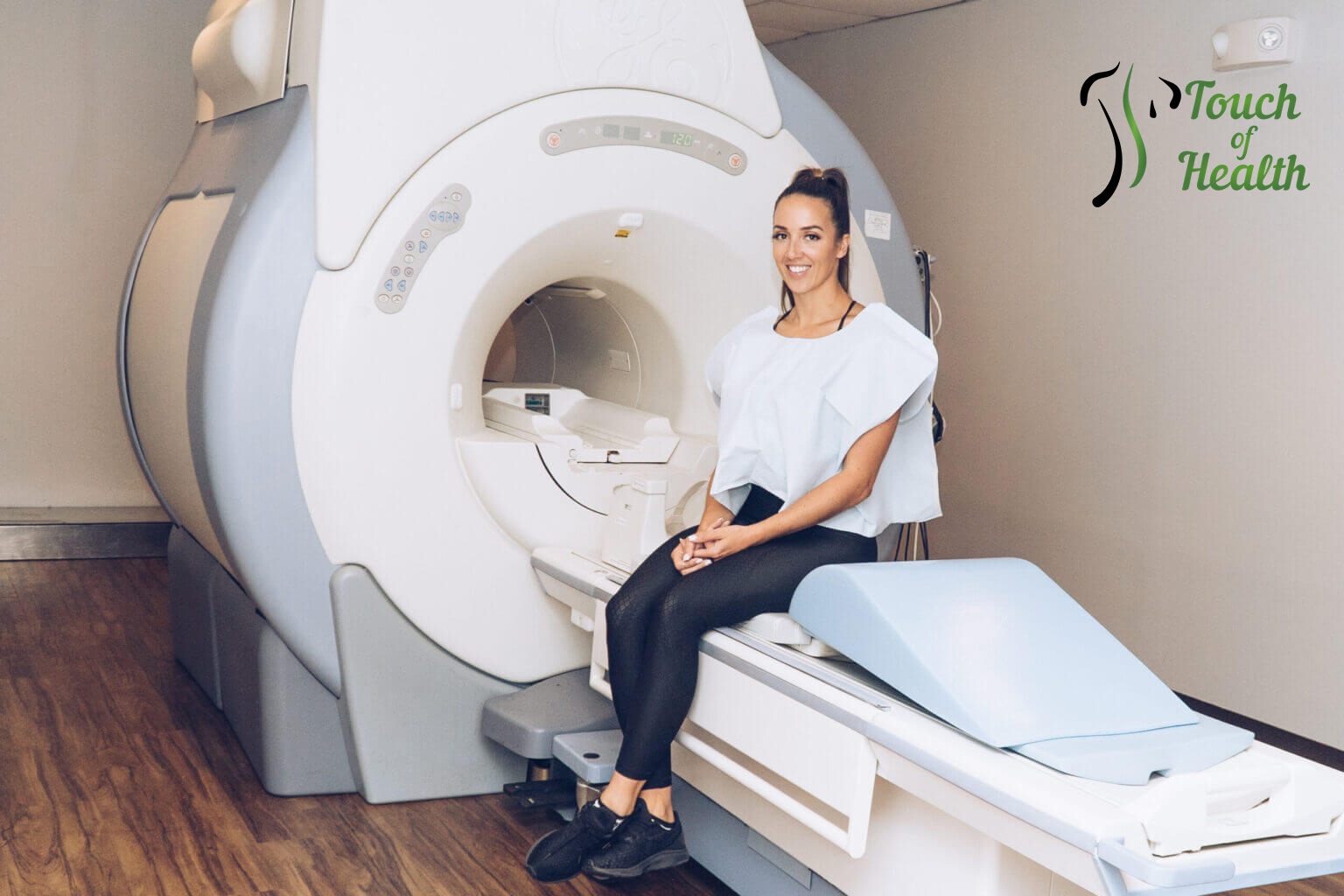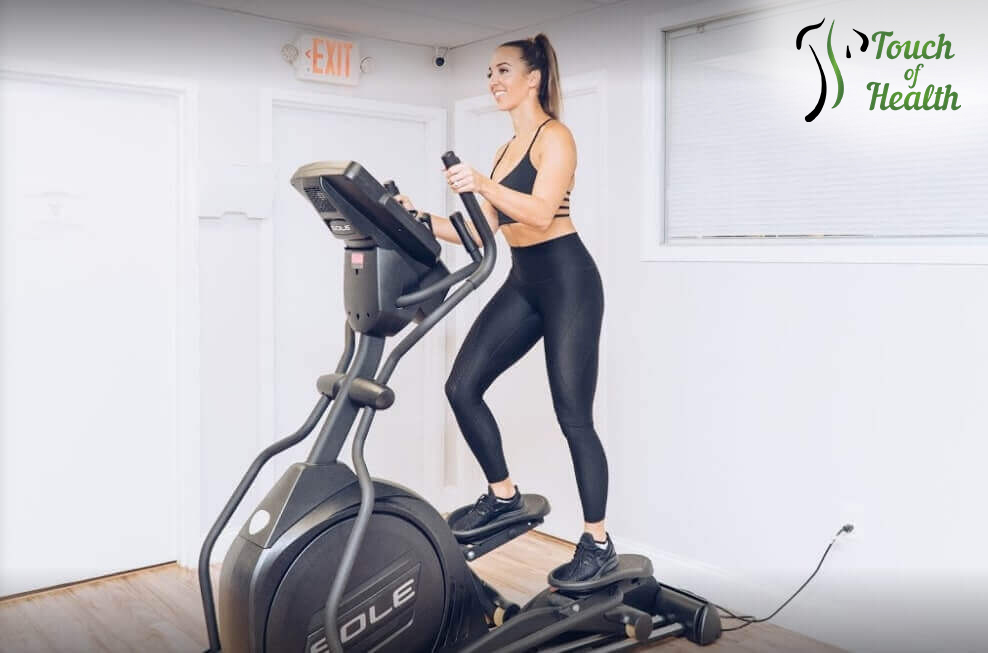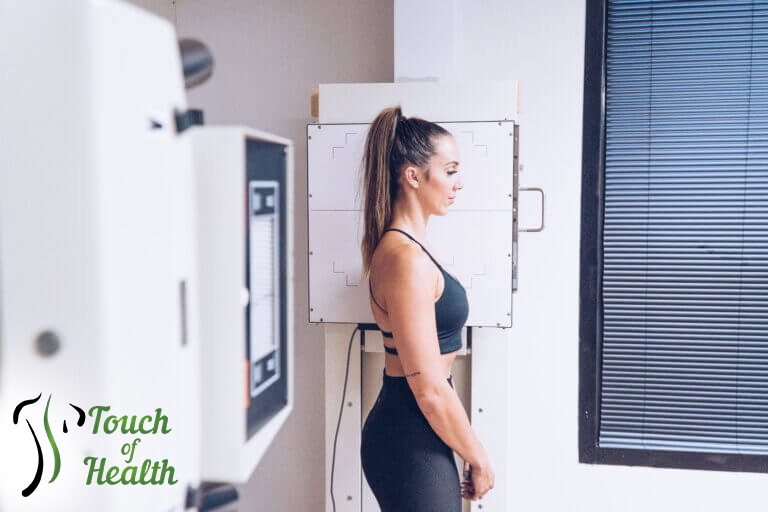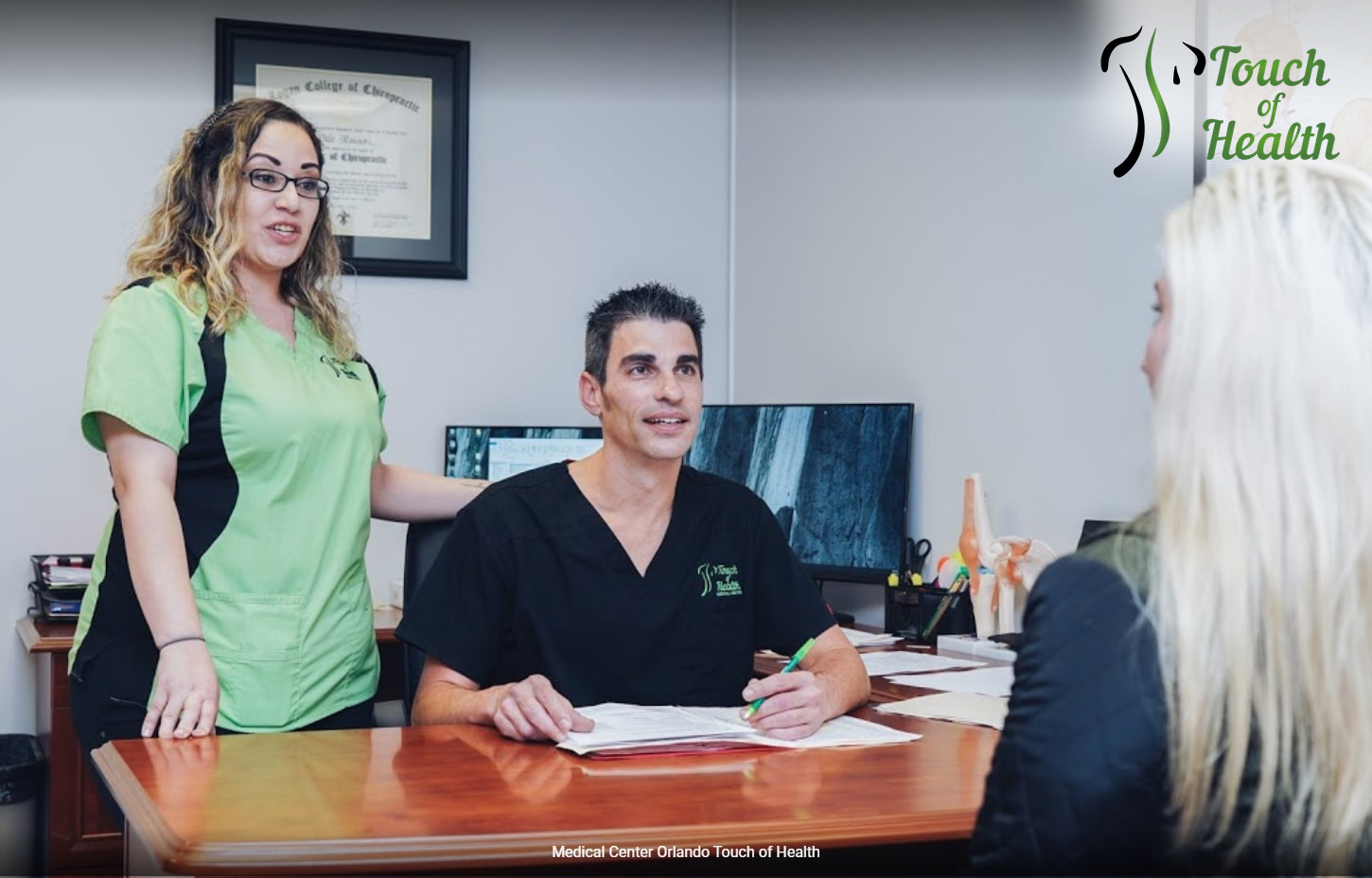 The clinic Touch of Health is a modern and well-equipped medical center. Our specialization is traumatology and orthopedics. The doctors are highly-qualified professionals which are well-known in their field. We provide full diagnostics, medical treatment and physical therapy for different types of injuries including sport and car traumas. Our orthopedic center provides a full specter of diagnostic methods like x-ray and MRI. We care about our patients and are ready to help at any time.