Spine injuries belong to the number of the complex and dangerous traumas of musculoskeletal system. They affect joints, bones and nerve endings. It may happen as a result of falling from a big height, accidents, sports injuries and etc. For elderly even minor falls may lead to a severe trauma. This occurs due to the malfunctions in the back. There are many types of spine traumas which include bruises and joint damages, ligament ruptures, dislocations, subluxations and spondylolisthesis. According to the statistics, men are twice as prone to spine injury pain as women. Peak ages of risk are 12-29 years and over 60 years. The specialists of the medical clinic Touch of Health in Orlando, FL has many years of practice in the spine injury treatment.


The spine is susceptible to traumas. As we have already mentioned, a large percentage of injuries occur as a result of falls from heights and various transport accidents. The non-traumatic causes include:
tumors of the various nature like hemangiomas
tumors of the hematopoietic systems and metastases of tumor in the bone;
osteochondrosis and osteoporosis;
infections such as bone tuberculosis.
In the case of such traumas the following symptoms may occur:
weak pulse and low blood pressure;
slight numbness;
decreased sensitivity;
paralysis;
malfunction of musculoskeletal system.
Treatments for Spine injuries
In the overwhelming number of cases such injuries are reversible and associated with micro-tears of soft tissues which lead to local pain. It means that no special therapeutic measures are required. However, in any case you must immediately contact a professional who will prescribe an examination and offer a number of solutions for a successful treatment plan.
In the case of stable injuries spine injury surgery is not normally required. The treatment is aimed at the restoration of body functions, preventing complications and also fast spine injury recovery. It includes:
bed rest;

physiotherapy

exercises;

massage;
anesthetic therapy.

Other cases of spine injury require operation. They are performed using the high-tech surgery methods. All manipulations on the spinal cord are performed using a microsurgical technique which implies the use of special instruments, a microscope or an exoscope. The use of up-to-date advances in the technology in the spinal traumas can shorten the time of the procedure, reduce blood loss and associated risks.
Presently all modern surgical technologies for treating patients with spine traumas have been developed and applied near you in the medical center Touch of Health in Orlando. Thus, it is possible for the doctors of spine to start treatment in the immediate postoperative period and achieve the highest functional result. Four week after the discharge and recommended evaluation the person may begin physiotherapy exercises. Active rehabilitation can start in 2-4 months and the patient must have a regular examination during this time.
Touch of Health Medical Center
Complete a full Spine examination at our center and get a prognosis for your recovery. 
Usually, the treatment / restoration of the "Spine" in our center  takes less time, since our specialists help to recover much faster
I stumbled upon Touch of Health on the internet while reading reviews about Orlando clinics. At that time I had... read moreI stumbled upon Touch of Health on the internet while reading reviews about Orlando clinics. At that time I had a terrible shoulder injury, and was in lots of pain. So I went to the doctor there, and he quickly came up with treatment, something called Arthroscopic Rotator Cuff Repair. A-M-A-Z-I-N-G! Wow, I felt so relieved to have my pain-free life back. read less



I struggle with neck pain almost all my life, although I never had injury in this area. So I decided... read moreI struggle with neck pain almost all my life, although I never had injury in this area. So I decided to turn to the medical center Touch of Health, which is near me, to find out what can be wrong and if there is any sort of treatment. The doctors there surprised me with their professionalism, expertise and patience. They made a thorough examination and it turned out that I suffer from herniated discs. I was prescribed Spinal Fusion and it worked like magic! I forgot about neck pain completely. read less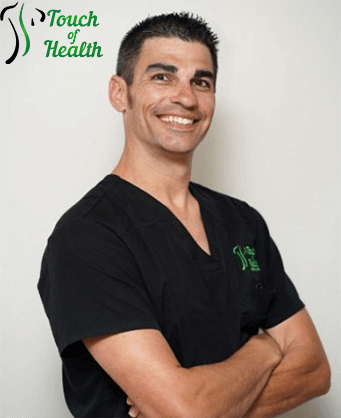 Dr. Mark Biondi was born in Council Bluffs, Iowa. At the age of three, his parents relocated to Merritt Island, so he has spent most of his life on the Space Coast and around Central Florida. He attended Merritt Island High where he developed an early interest in athletic training and sports medicine that would later lead him to pursue a career as a Chiropractic Physician. He attended Brevard Community College (now Eastern Florida State College) and the University of Central Florida. He then enrolled at Logan University, College of Chiropractic Medicine, where he received his Doctorate of Chiropractic degree.
Dr. Roger A. Walker is a Board-Eligible Orthopedic surgeon. He received his Bachelor of Science degree from Florida Atlantic University (FAU) College of Engineering. He was a member of the Varsity FAU baseball team and was selected in the Major League baseball draft. While practicing as a professional engineer, he obtained a Master of Science in Mechanical Engineering from FAU. He then pursued his medical degree at Nova Southeastern University. His orthopedic surgery training was performed at the level one trauma center, Broward Health Medical Center, in Fort Lauderdale, Florida. He continued his training at Orlando Health Medical Center, completing a fellowship in Orthopedic Surgery Sports Medicine.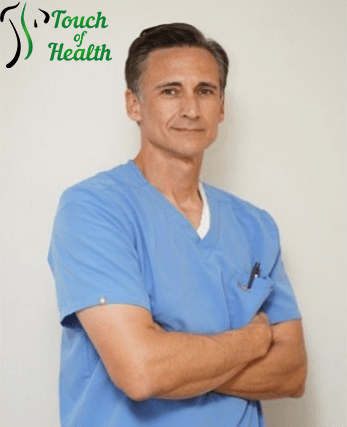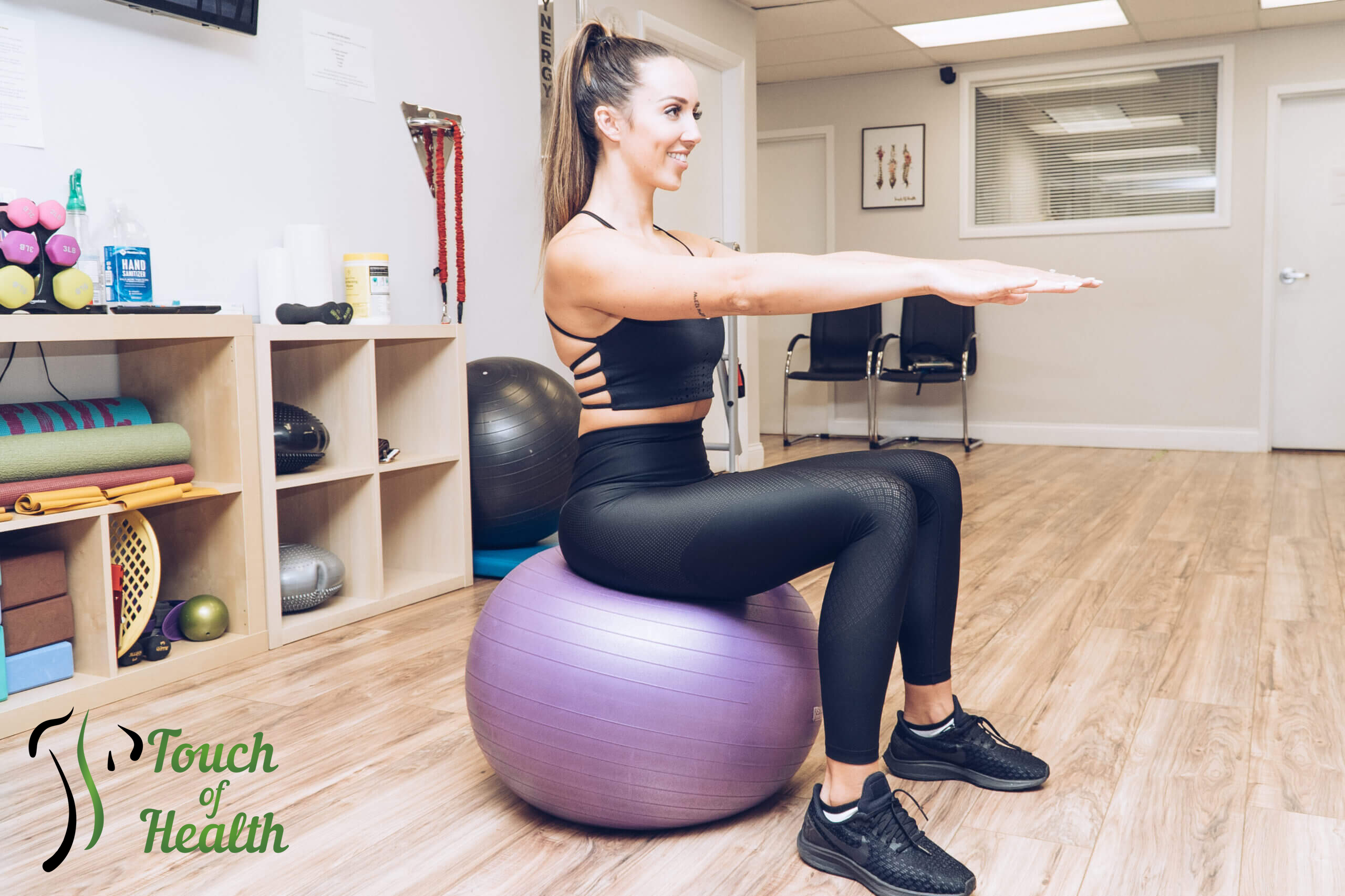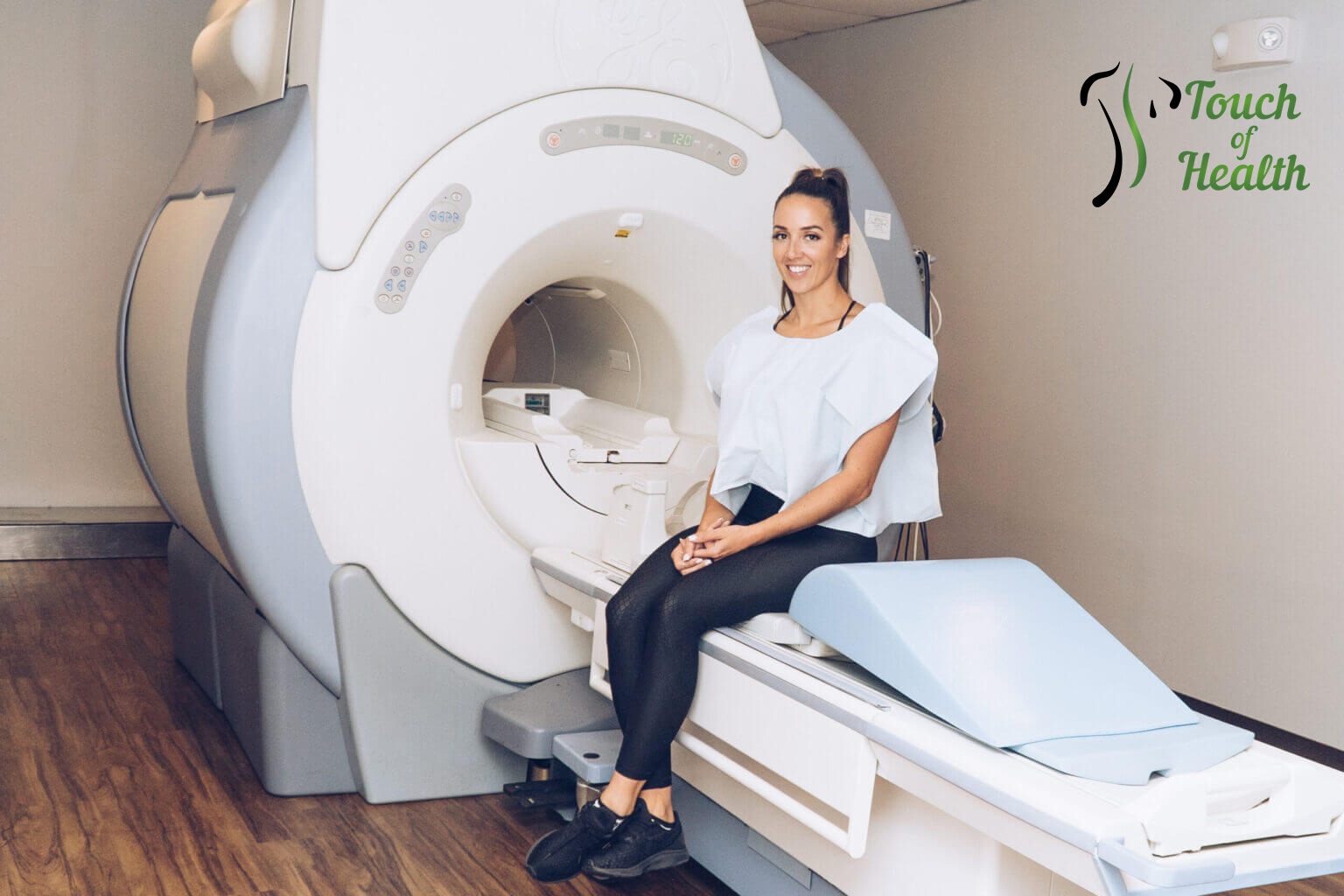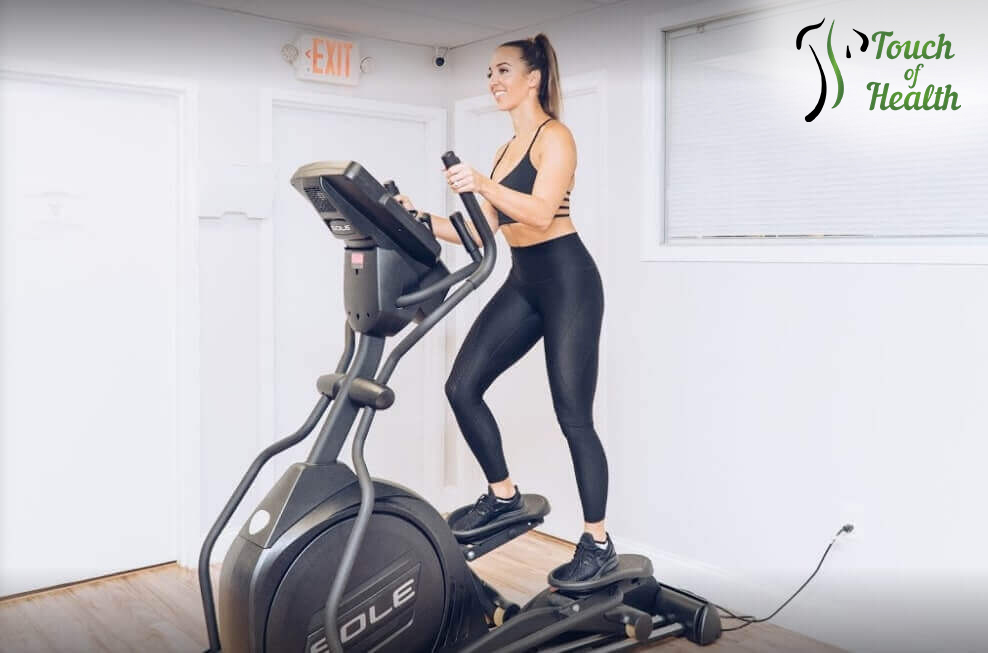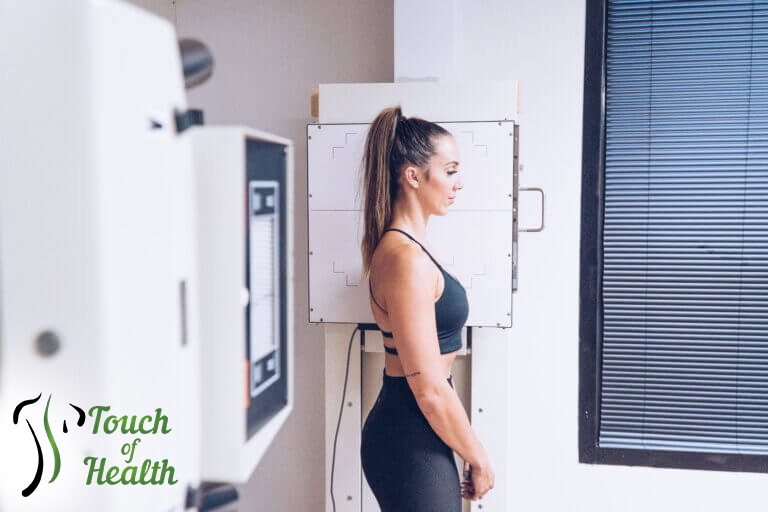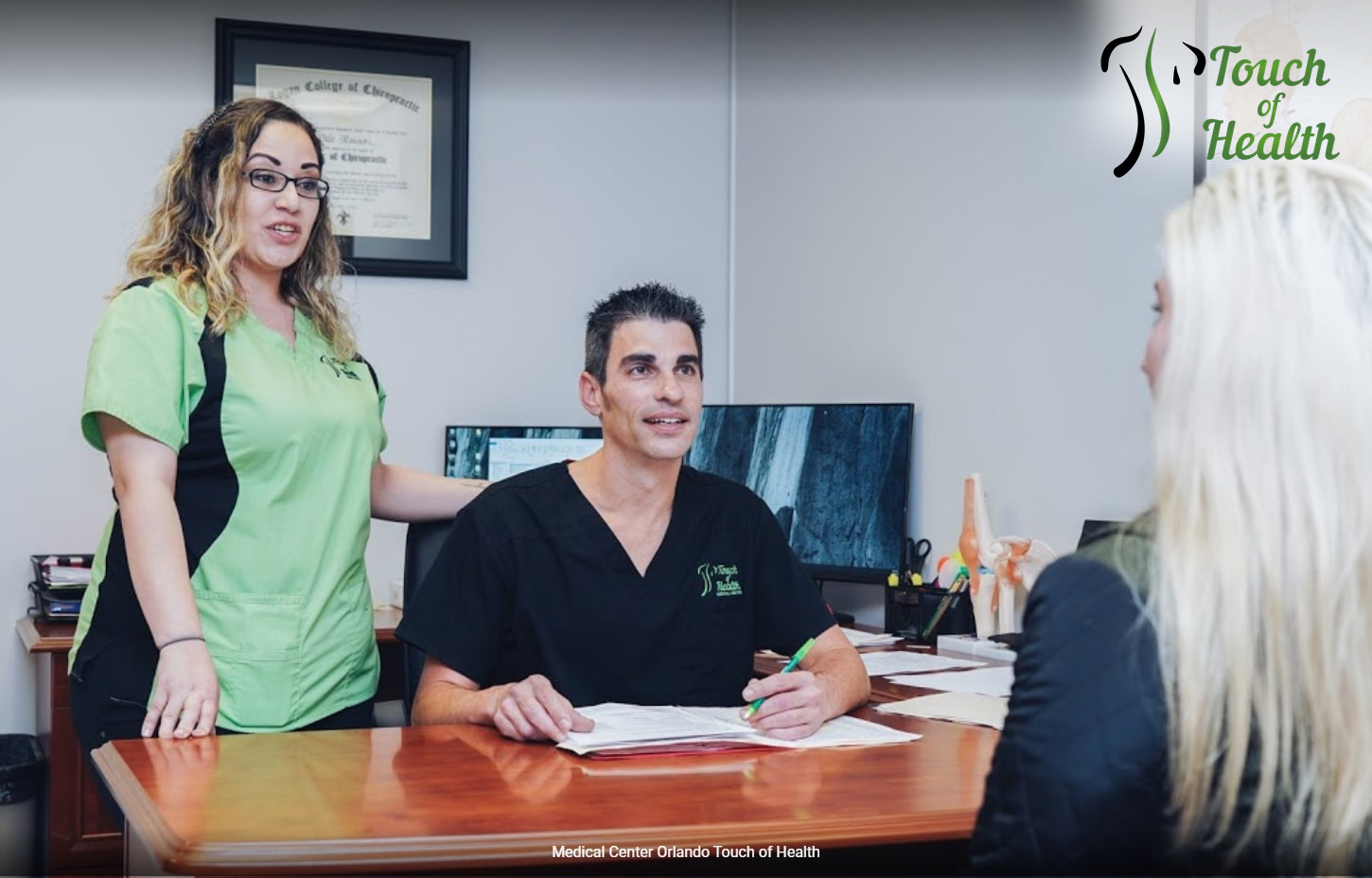 The clinic Touch of Health is a modern and well-equipped medical center. Our specialization is traumatology and orthopedics. The doctors are highly-qualified professionals which are well-known in their field. We provide full diagnostics, medical treatment and physical therapy for different types of injuries including sport and car traumas. Our orthopedic center provides a full specter of diagnostic methods like x-ray and MRI. We care about our patients and are ready to help at any time.