Elbow injuries are quite common in medical practice. Around 2-3% of hospital patients have this kind of traumas. Particularly such athletes as boxers, basketball pitchers, tennis players and golfers often get the elbow injuries. Also people who have a job or hobby that requires constant repetitive arm, hand or wrist movements can suffer from the same problem. Elbow disorders may involve bursae, tendons, bones in the arm, ligaments and muscles. Of course, there is a way to prevent such injuries. The specialists advise to take a break throughout the day from repetitive tasks and strengthen the muscles around the elbow joint. Below you will find detailed information about elbow disorders.

Causes of Elbow Injuries
Majority of elbow injuries occur during sports or recreational activities, work-related tasks, home duties, falls. There are acute and overuse traumas. As for acute or sudden ones, they occur in case of a penetrating injury, direct blow, fall and abnormal elbow movements. Overuse injuries are the ones that happen due to too much stress and tension in the joint or other tissues.
Symptoms of Injuries
In case of an elbow trauma a person may experience:
severe pain,
bruising,
swelling,
soreness,
reddening of the skin around the joint.
Moving an elbow in any way will be problematic and will cause pain. Our professional medical staff is experienced to find proper solutions for any condition.
Treatments of Elbow Injuries
Mostly, the elbow injury treatment doesn't require a surgery, it is a last resort. Of course, it depends on the trauma a patient has but often the conservative ways are suitable. Our medical clinic provides all kinds of treatments.
Non-surgical Treatments
The elbow doctors (orthopedists) in the medical clinic Touch of Health offer the following options:
nonsteroidal anti-flammatory drugs,
physical therapy,
elbow padding,
braces or immobilization,
steroid injections  (to relieve elbow injury pain).
Nonsurgical Treatment
In the medical clinic Touch of Health after a full-body examination specialists use unique techniques for non-surgical back injury treatment:
VTFS (interstitial electrical stimulation);
USHT (wave shock therapy);
kinesiotherapy;
computer traction of the spine with the special equipment;
ultrasound of joints.
Surgical Treatment
If the examination shows that the patient requires a surgical procedure our clinic in Orlando(Florida) specialized in such elbow injury surgeries as:
elbow epicondylitis repair;
distal biceps tendon repair;
Tommy John surgery;
Total elbow replacement. Elbow joint replacement, also referred to as total elbow arthroplasty, is an operative procedure to treat the symptoms of arthritis that have not responded to non-surgical treatments. The goal of elbow joint replacement surgery is to eliminate your pain and increase the mobility of your elbow joint;
Arthoscopic elbow surgery (Elbow Arthoscopy). Elbow arthroscopy, also referred to as keyhole or minimally invasive surgery, is a surgical procedure that is performed through tiny incisions to evaluate and treat several elbow conditions.
After Surgery
Elbow surgery recovery takes from 2-6 months. The patient has to visit the clinic regularly for the elbow examination and evaluation of the recovery progress. Our doctors recommend physical therapy and advise not to lift anything heavy after the surgery.
In Touch of Health, the medical center near you, our doctors are always ready to provide any required elbow diagnostics and treatment.
Touch of Health Medical Center
Complete a full Elbow examination at our center and get a prognosis for your recovery. 
Usually, the treatment / restoration of the "Elbow" in our center  takes less time, since our specialists help to recover much faster
I stumbled upon Touch of Health on the internet while reading reviews about Orlando clinics. At that time I had... read moreI stumbled upon Touch of Health on the internet while reading reviews about Orlando clinics. At that time I had a terrible shoulder injury, and was in lots of pain. So I went to the doctor there, and he quickly came up with treatment, something called Arthroscopic Rotator Cuff Repair. A-M-A-Z-I-N-G! Wow, I felt so relieved to have my pain-free life back. read less



I struggle with neck pain almost all my life, although I never had injury in this area. So I decided... read moreI struggle with neck pain almost all my life, although I never had injury in this area. So I decided to turn to the medical center Touch of Health, which is near me, to find out what can be wrong and if there is any sort of treatment. The doctors there surprised me with their professionalism, expertise and patience. They made a thorough examination and it turned out that I suffer from herniated discs. I was prescribed Spinal Fusion and it worked like magic! I forgot about neck pain completely. read less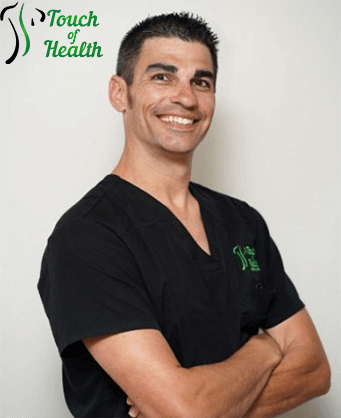 Dr. Mark Biondi was born in Council Bluffs, Iowa. At the age of three, his parents relocated to Merritt Island, so he has spent most of his life on the Space Coast and around Central Florida. He attended Merritt Island High where he developed an early interest in athletic training and sports medicine that would later lead him to pursue a career as a Chiropractic Physician. He attended Brevard Community College (now Eastern Florida State College) and the University of Central Florida. He then enrolled at Logan University, College of Chiropractic Medicine, where he received his Doctorate of Chiropractic degree.
Dr. Roger A. Walker is a Board-Eligible Orthopedic surgeon. He received his Bachelor of Science degree from Florida Atlantic University (FAU) College of Engineering. He was a member of the Varsity FAU baseball team and was selected in the Major League baseball draft. While practicing as a professional engineer, he obtained a Master of Science in Mechanical Engineering from FAU. He then pursued his medical degree at Nova Southeastern University. His orthopedic surgery training was performed at the level one trauma center, Broward Health Medical Center, in Fort Lauderdale, Florida. He continued his training at Orlando Health Medical Center, completing a fellowship in Orthopedic Surgery Sports Medicine.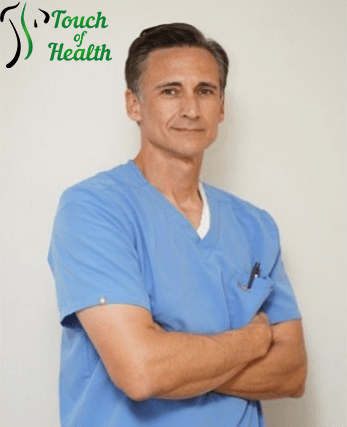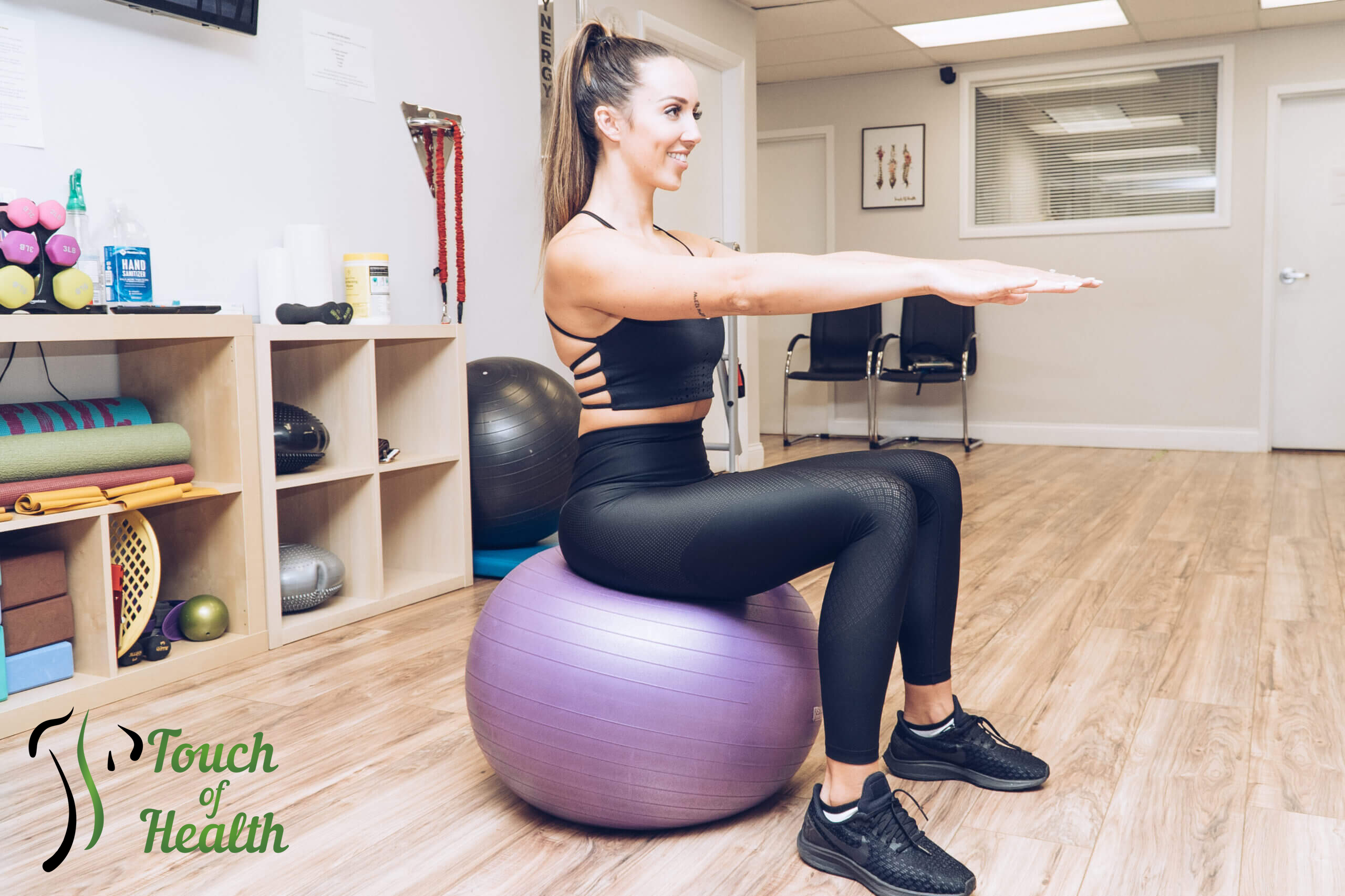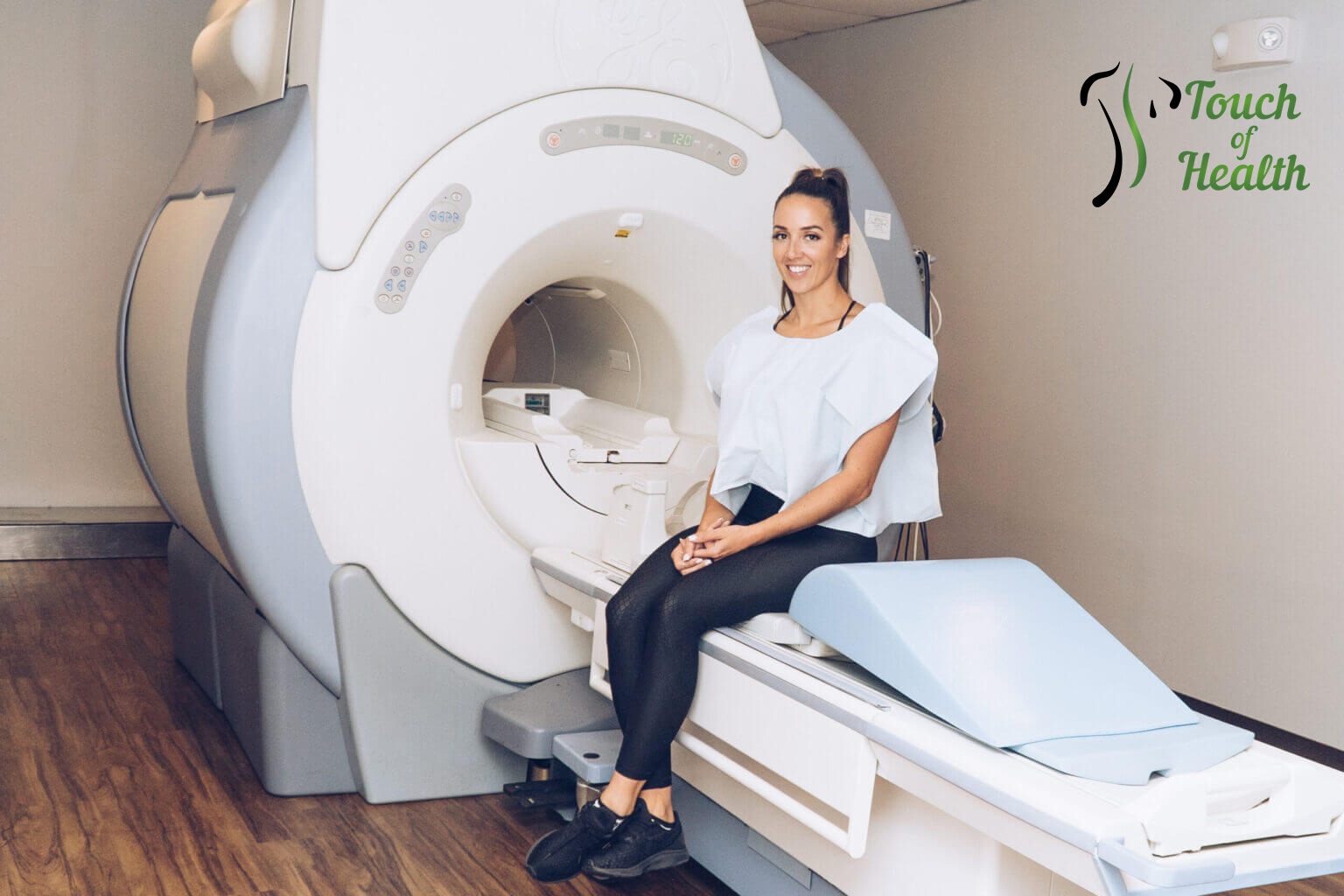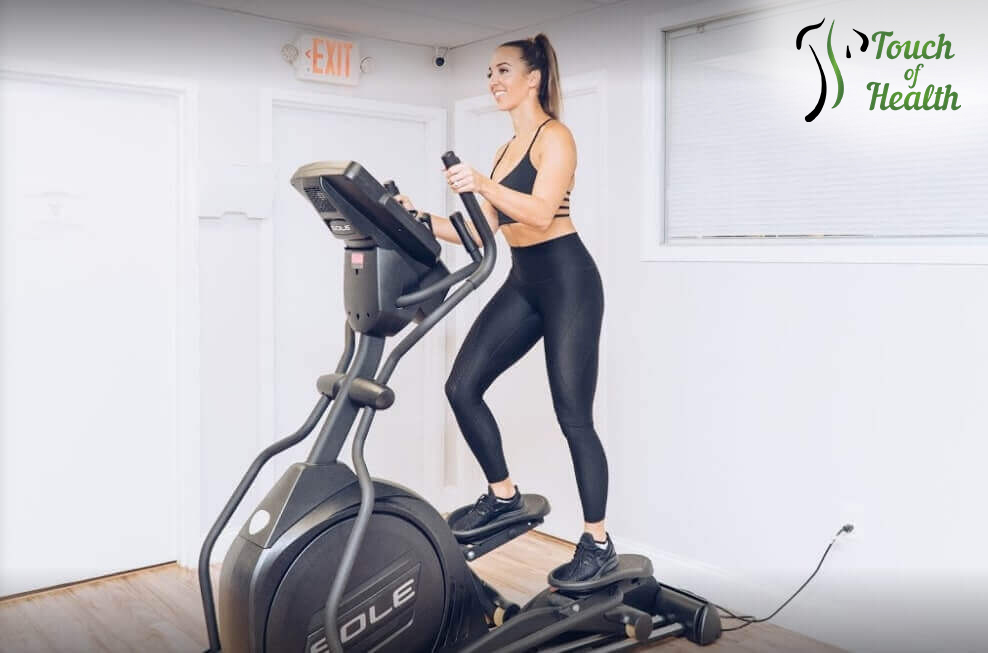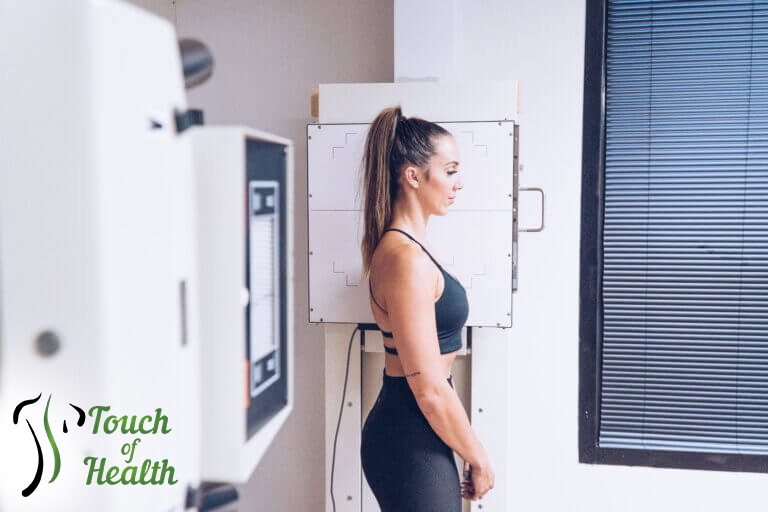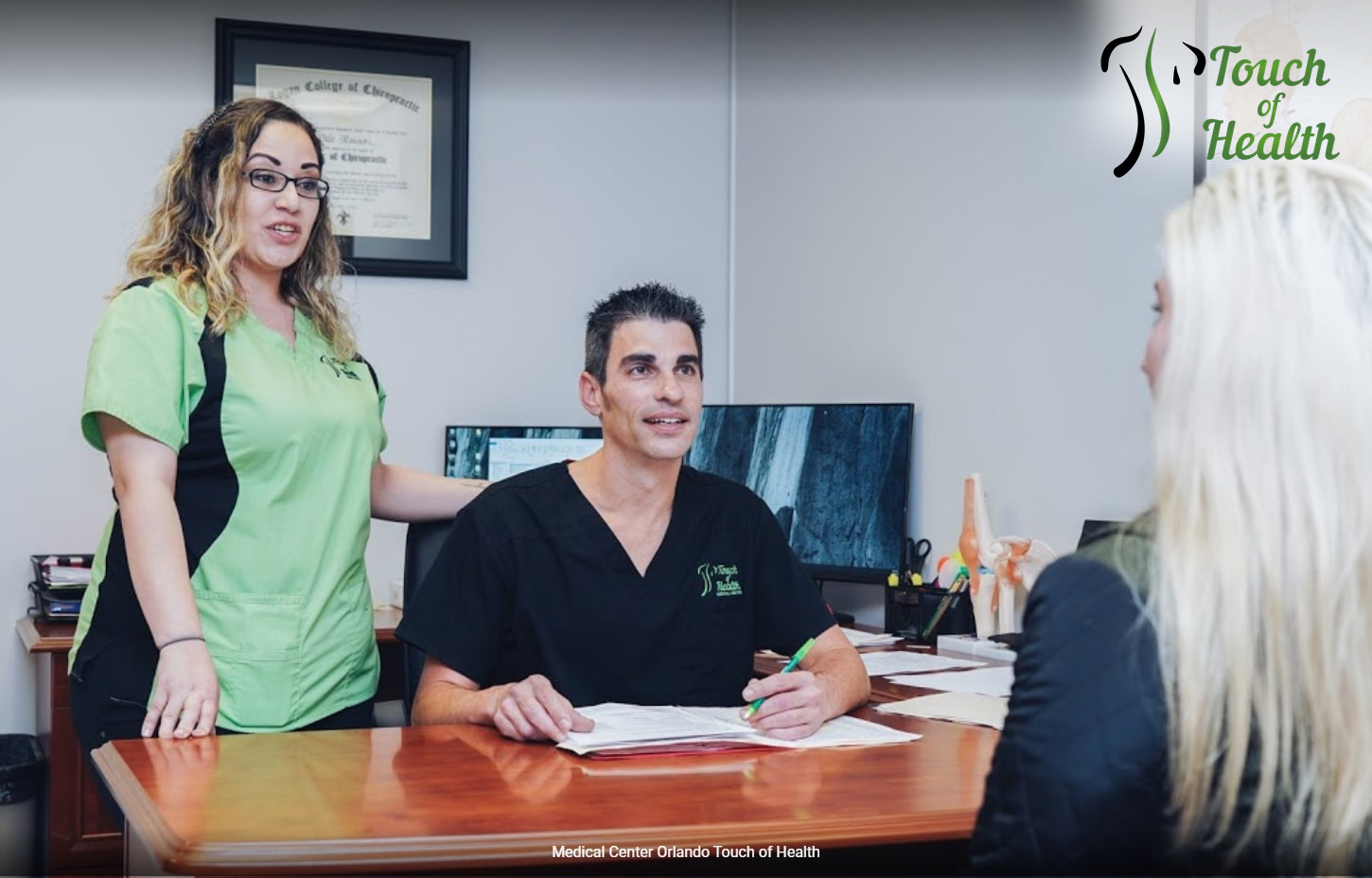 The clinic Touch of Health is a modern and well-equipped medical center. Our specialization is traumatology and orthopedics. The doctors are highly-qualified professionals which are well-known in their field. We provide full diagnostics, medical treatment and physical therapy for different types of injuries including sport and car traumas. Our orthopedic center provides a full specter of diagnostic methods like x-ray and MRI. We care about our patients and are ready to help at any time.