Treatment Hand and Wrist injury
In most cases, hand pain occurs due to injury or illness. 
Fractures, sprains, and dislocations are the most common types of damages from mechanical action and physical loads. There also may be inflammations that occur against the background of previous injuries, hormonal disorders, excessive joint tension and infections. For example, tendovaginitis, styloiditis, synovitis, arthritis, arthrosis, hygroma.
The first sign of pathology development is severe pain. If there is no hurting the skin surface and bones, painful symptoms disappear quickly with proper treatment. However, in difficult cases there is qualified medical assistance is necessary. When it comes to Hand injury treatment, you have to rush. Otherwise, you are unable to hold even the spoon while eating.

The Hand injury or trauma can be of varying severity: damages of soft tissues, ligaments, joint, dislocation or fracture. The most frequent reasons are:
falling on the outstretched hand
mechanical damage and impact with a heavy object
pinching of the hand by the door leaves
traumas related to sports training
work injury
chronic joint diseases
fight
Each type of injury differs in general and specific symptoms, upon examination of which the professionals makes a conclusion and diagnosis. The main signs of pathology:
joint pains of varying intensity and localization
edema and swelling of the injured area
changing the look of the hand 
skin redness in the damaged area
hematoma around the injury
joint contracture (severe limitation of the joint mobility)
fever, weakness, malaise, chills
emergence of cones (when there is hygroma)
Wrist and Hand injury treatment

The damage severity of the hand and wrist will be accurately diagnosed at the Medical Center near you, Orlando, Florida, where experienced doctors of Hand conduct the appointment. After a visual examination, the patient is referred for X-ray, which in most cases gives a comprehensive result. If it needs to evaluate the soft tissues, MRI (magnetic resonance imaging) is performed. These tests are necessary for Hand injury surgery when there is indicated hand or wrist emergent treatment  
Conservative and surgical treatment
Treatment depends on disease severity. Based on analyzes and examinations, the specialist considers two possible treatment solutions – conservative and surgical. Conservative cure provides the restoration of the damaged joint and hand with the drugs, injections, cold compresses, physiotherapy and therapeutic exercise.
Surgery indicated for the following cases:
torn ligament 
tendons damage 
joint(s) dislocation 
hygroma
tunnel syndrome
fractures of varying degrees of severity.
malunion the bones after a fracture
Dupuytren's contracture (palmar fibromatosis)
Knott's disease
The sooner you'll visit the doctors of Wrist and orthopedic surgeons, the faster your hand will recover.

Hand injury recovery takes some period. 2 days after the surgical operation, you need to start passive exercises in manual motility. Simple exercises will help you gradually to restore hand function. Rehabilitation can take up to 2 months after surgery. All this time you need to walk in a plaster cast or splint, following the surgeon's recommendations. After removing the plaster, you should start active motions hand but very carefully. If you'll neglect these exercises, the tendon will fuse with the surrounding tissues and reoperation may be necessary.
Touch of Health Medical Center
Complete a full Hand examination at our center and get a prognosis for your recovery. 
Usually, the treatment / restoration of the "Hand" in our center  takes less time, since our specialists help to recover much faster
I stumbled upon Touch of Health on the internet while reading reviews about Orlando clinics. At that time I had... read moreI stumbled upon Touch of Health on the internet while reading reviews about Orlando clinics. At that time I had a terrible shoulder injury, and was in lots of pain. So I went to the doctor there, and he quickly came up with treatment, something called Arthroscopic Rotator Cuff Repair. A-M-A-Z-I-N-G! Wow, I felt so relieved to have my pain-free life back. read less



I struggle with neck pain almost all my life, although I never had injury in this area. So I decided... read moreI struggle with neck pain almost all my life, although I never had injury in this area. So I decided to turn to the medical center Touch of Health, which is near me, to find out what can be wrong and if there is any sort of treatment. The doctors there surprised me with their professionalism, expertise and patience. They made a thorough examination and it turned out that I suffer from herniated discs. I was prescribed Spinal Fusion and it worked like magic! I forgot about neck pain completely. read less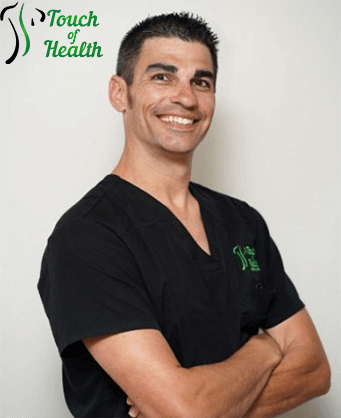 Dr. Mark Biondi was born in Council Bluffs, Iowa. At the age of three, his parents relocated to Merritt Island, so he has spent most of his life on the Space Coast and around Central Florida. He attended Merritt Island High where he developed an early interest in athletic training and sports medicine that would later lead him to pursue a career as a Chiropractic Physician. He attended Brevard Community College (now Eastern Florida State College) and the University of Central Florida. He then enrolled at Logan University, College of Chiropractic Medicine, where he received his Doctorate of Chiropractic degree.
Dr. Roger A. Walker is a Board-Eligible Orthopedic surgeon. He received his Bachelor of Science degree from Florida Atlantic University (FAU) College of Engineering. He was a member of the Varsity FAU baseball team and was selected in the Major League baseball draft. While practicing as a professional engineer, he obtained a Master of Science in Mechanical Engineering from FAU. He then pursued his medical degree at Nova Southeastern University. His orthopedic surgery training was performed at the level one trauma center, Broward Health Medical Center, in Fort Lauderdale, Florida. He continued his training at Orlando Health Medical Center, completing a fellowship in Orthopedic Surgery Sports Medicine.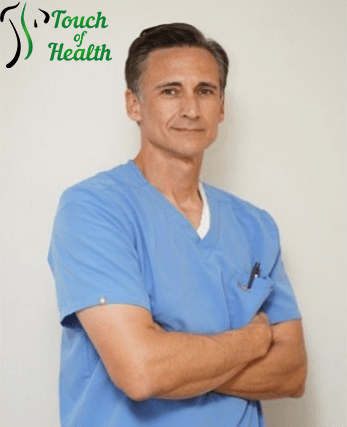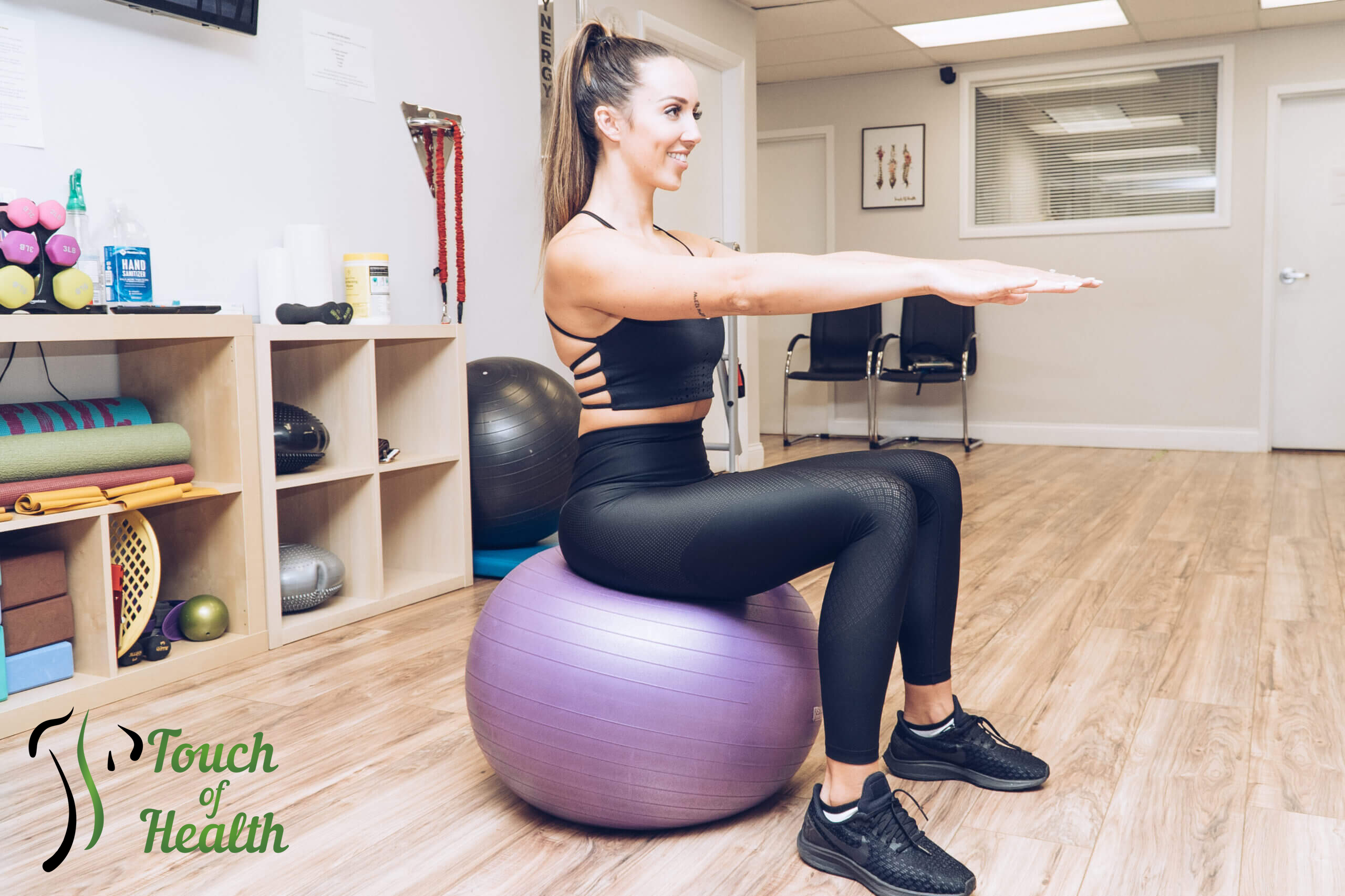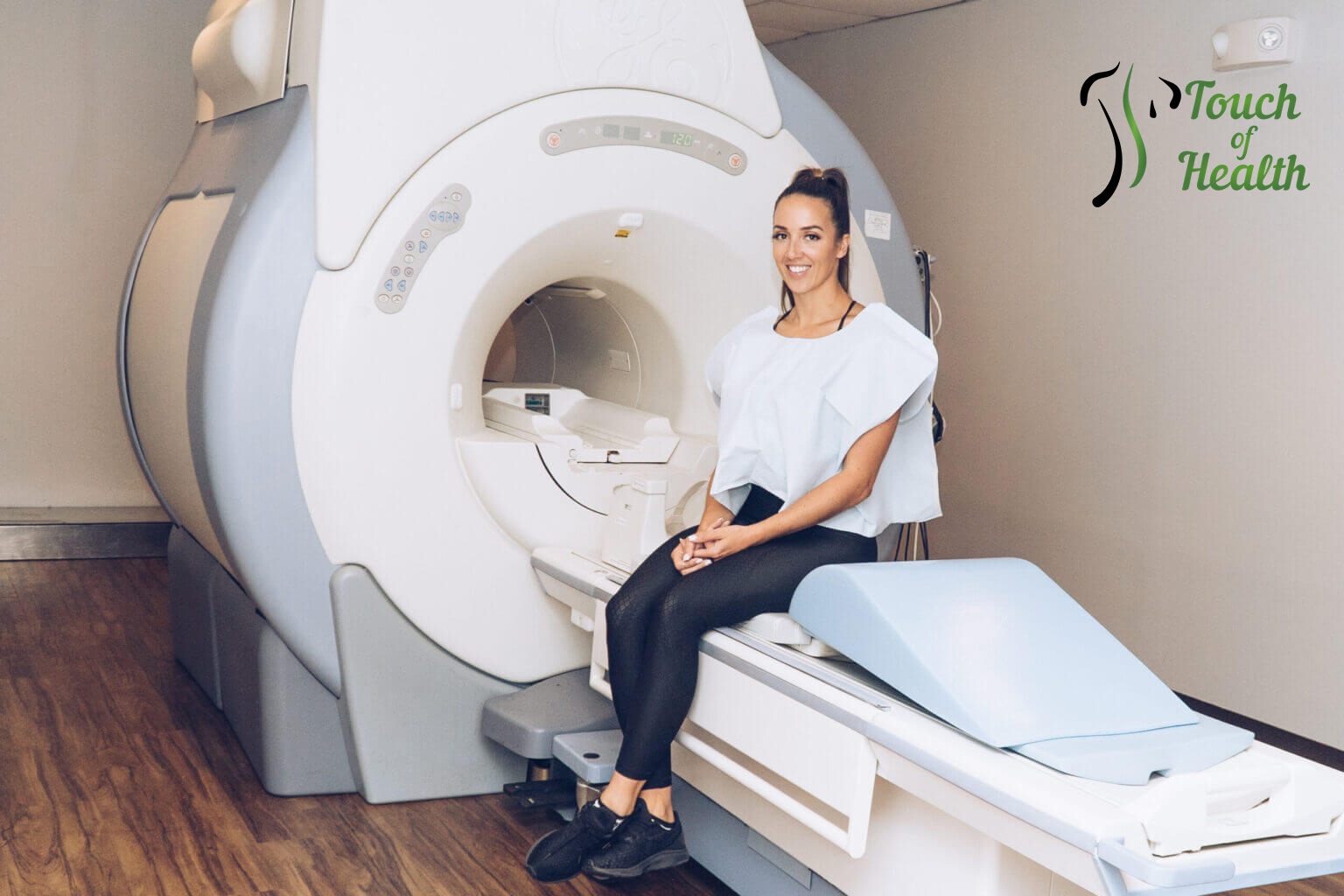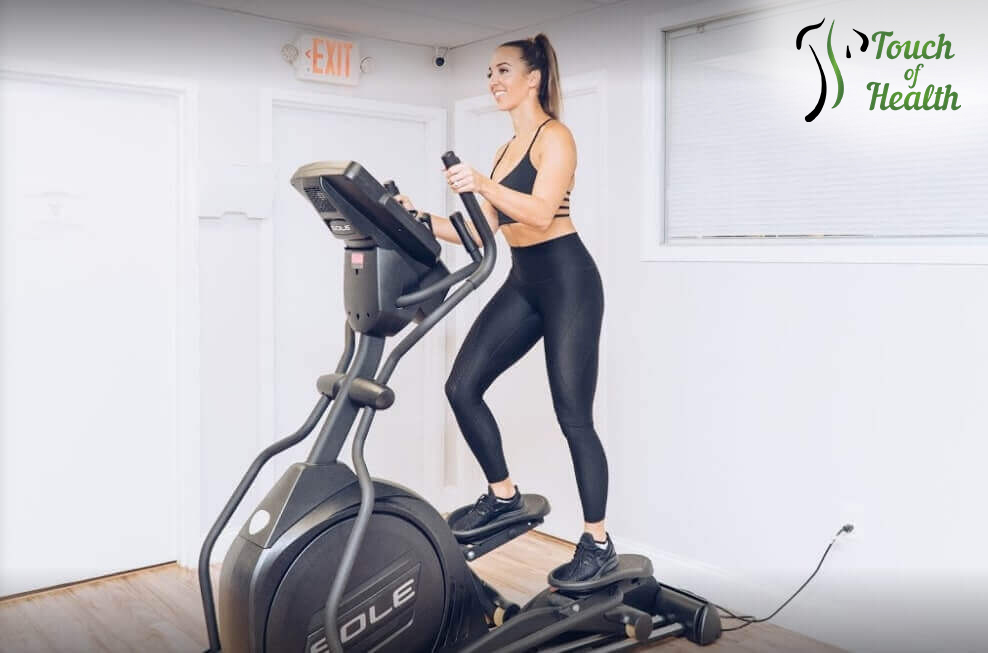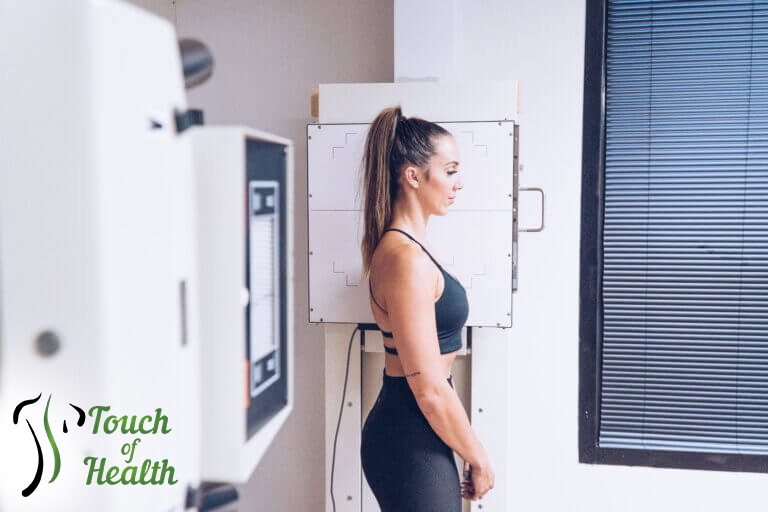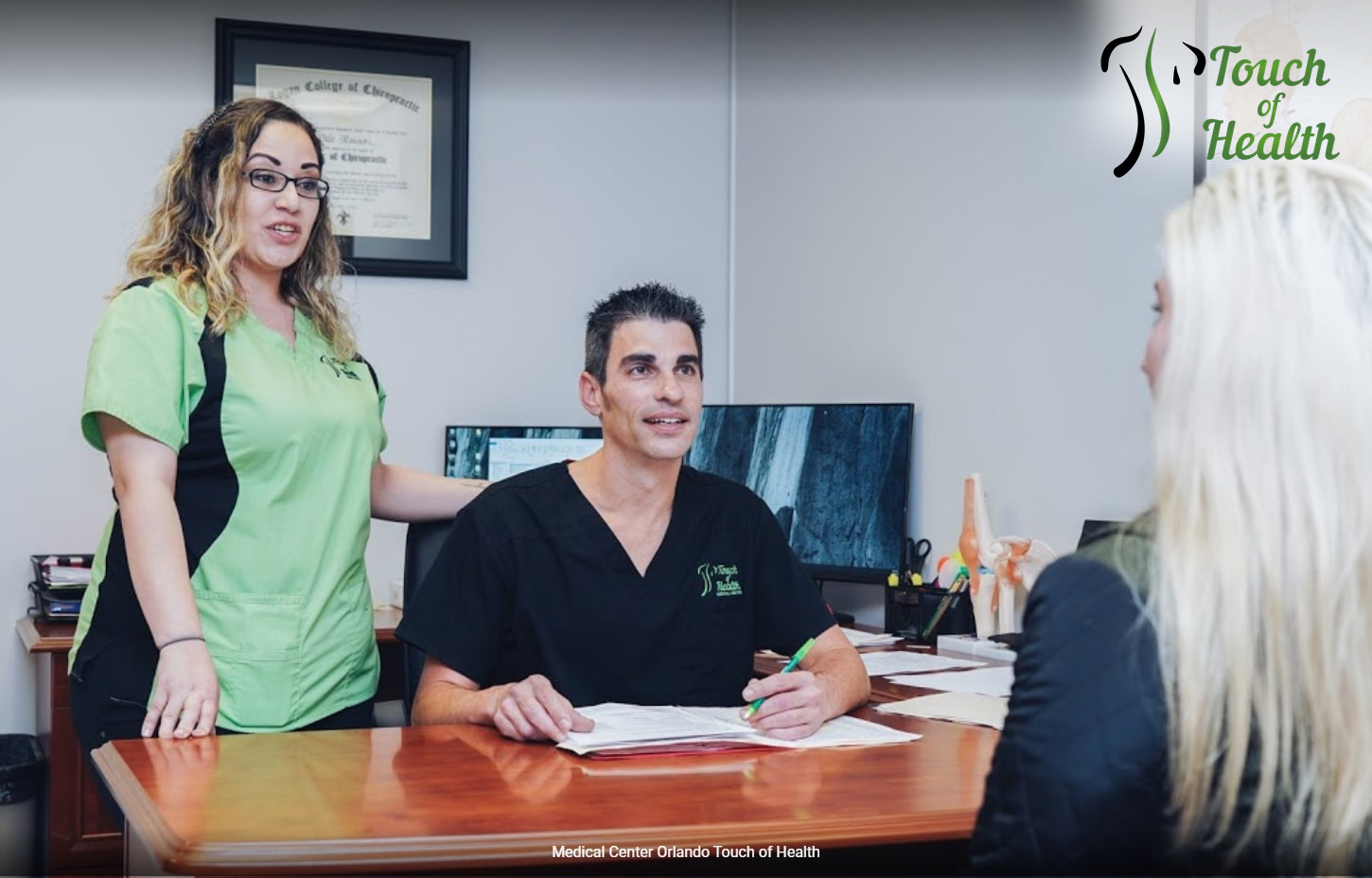 The clinic Touch of Health is a modern and well-equipped medical center. Our specialization is traumatology and orthopedics. The doctors are highly-qualified professionals which are well-known in their field. We provide full diagnostics, medical treatment and physical therapy for different types of injuries including sport and car traumas. Our orthopedic center provides a full specter of diagnostic methods like x-ray and MRI. We care about our patients and are ready to help at any time.