Cardiac MRI in Orlando is one of the most efficient examination methods that allows checking the organ condition at the moment: the shape, size, parameters of the ventricles, the structure of the myocardium, the presence of atherosclerotic plaques and vasoconstriction, as well as anomalies in contractility. Cardiac MRI is one of the most effective methods of monitoring the cardiorespiratory system of the human body, helping to solve a wide range of diagnostic problems, to cure various diseases in the early stages.
This medical study is rather universal since it is permissible to do the cardiac MRI for children, seniors and disabled, since it is harmless and has a minimum of contraindications, which we will talk about later. Moreover, MRI can be done more often than X-ray or, say, computed tomography, but the frequency of such must be prescribed by the doctor.

Cardiac MRI with contrast is carried out on an empty stomach, it is necessary not to eat and drink fluids for four to six hours before the examination. In this case, the medications prescribed by the attending physician must be taken. Otherwise, no other preparation is needed.
Before the examination, the patient will be asked to undress his underwear, remove all jewelry from himself, if there is a removable denture, it is also advisable to remove it, and put on a clean cotton medical gown. Your blood pressure will be measured and, if there are no contraindications, you will be invited to the MRI examination room.
What does an MRI of the Heart Show?
Cardiac MRI scan is very efficient in the following matters:
to identify lesions with concomitant assessment of the degree of damage and the area of ​​the spread of pathology;

to assess the size of the atria and ventricles in order to diagnose pathological changes in the walls of the ventricles;

to reveal the presence of deposits on the walls of large vessels of an atherosclerotic and calcified nature;

identify the presence of post-traumatic complications, for example, pericardium, aneurysm, rupture of the tissues surrounding the heart;

evaluate the therapy course and determine the plan of rehabilitation.
Traditional cardiac MRI without contrast does not show vascular pattern well in all situations, therefore, in some cases, contrast enhancement is performed.
What are the Risks of an MRI?
Disadvantages and risks of the examination:
rare complications – local numbness, muscle discomfort, increased anxiety inside the device;

a slight increase in body temperature at the scan site;

the possibility of an allergic reaction to a contrast agent.
Presently the diagnostic imaging cardiac in Orlando is the most specific and accurate study which helps to determine a number of diseases at initial stages.
After MRI of the heart, each patient receives:
CD with the study recorded on it;

the diagnosis of the MRI doctor.
These are usually sent in the evening by e-mail (at the request of the patient) or transmitted the next day, since the analysis of the study obtained requires a calm and thoughtful assessment and takes at least 1-2 hours for each patient.
Touch of Health Medical Center
Complete a full examination at our center and get a prognosis for your recovery.
Usually, the treatment / restoration of the in our center  takes less time, since our specialists help to recover much faster
I stumbled upon Touch of Health on the internet while reading reviews about Orlando clinics. At that time I had... read moreI stumbled upon Touch of Health on the internet while reading reviews about Orlando clinics. At that time I had a terrible shoulder injury, and was in lots of pain. So I went to the doctor there, and he quickly came up with treatment, something called Arthroscopic Rotator Cuff Repair. A-M-A-Z-I-N-G! Wow, I felt so relieved to have my pain-free life back. read less



I struggle with neck pain almost all my life, although I never had injury in this area. So I decided... read moreI struggle with neck pain almost all my life, although I never had injury in this area. So I decided to turn to the medical center Touch of Health, which is near me, to find out what can be wrong and if there is any sort of treatment. The doctors there surprised me with their professionalism, expertise and patience. They made a thorough examination and it turned out that I suffer from herniated discs. I was prescribed Spinal Fusion and it worked like magic! I forgot about neck pain completely. read less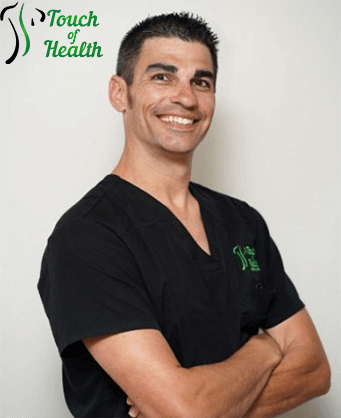 Mark Biondi, DC
                 Doctor of Chiropractic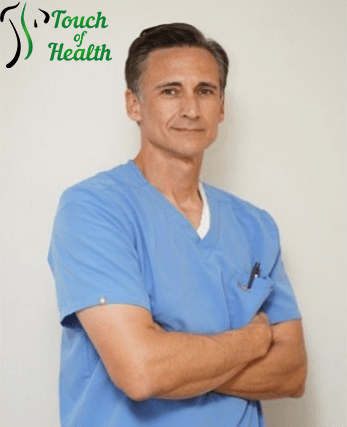 Roger Walker, DO
 Orthopedic Surgeon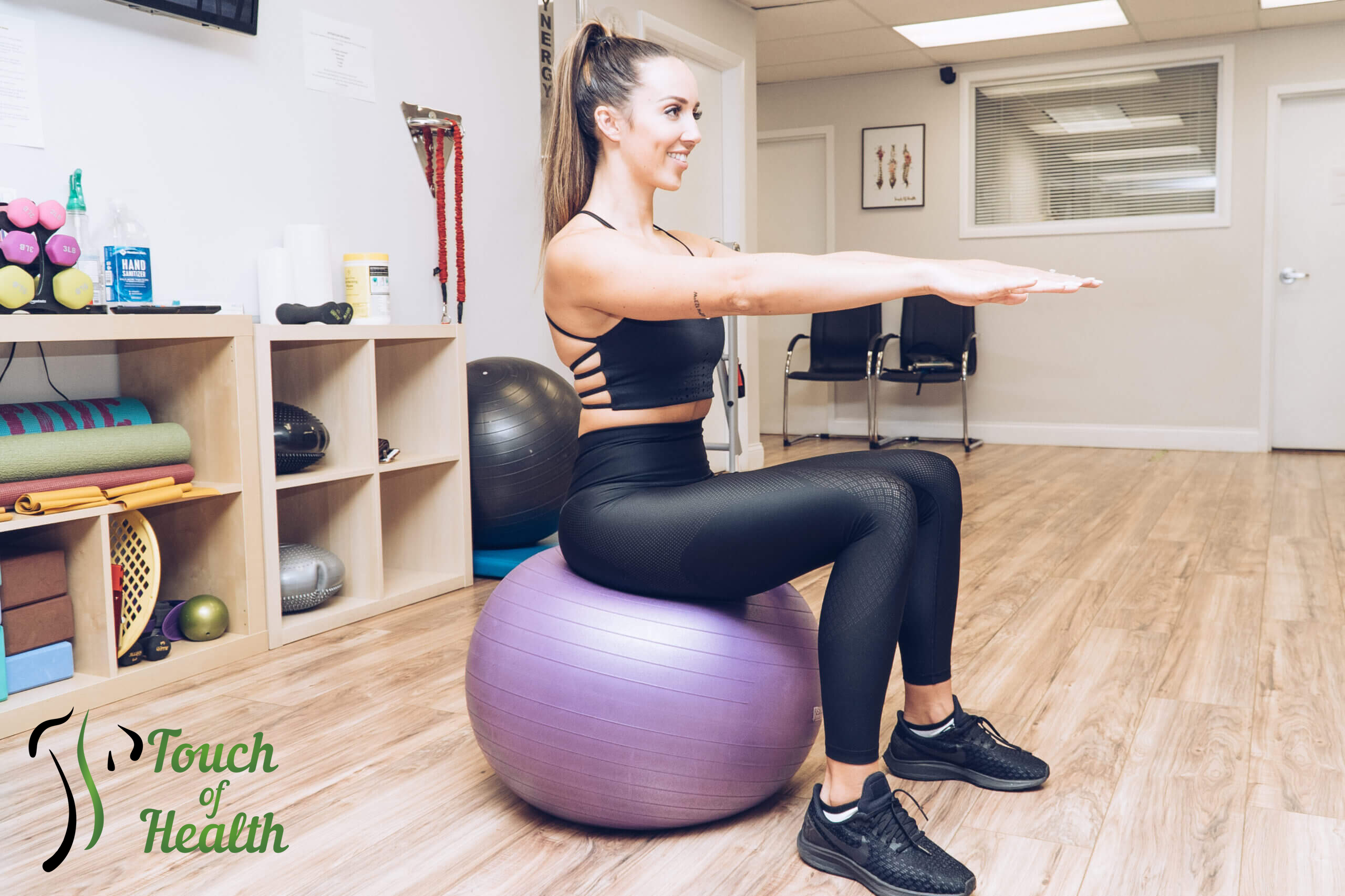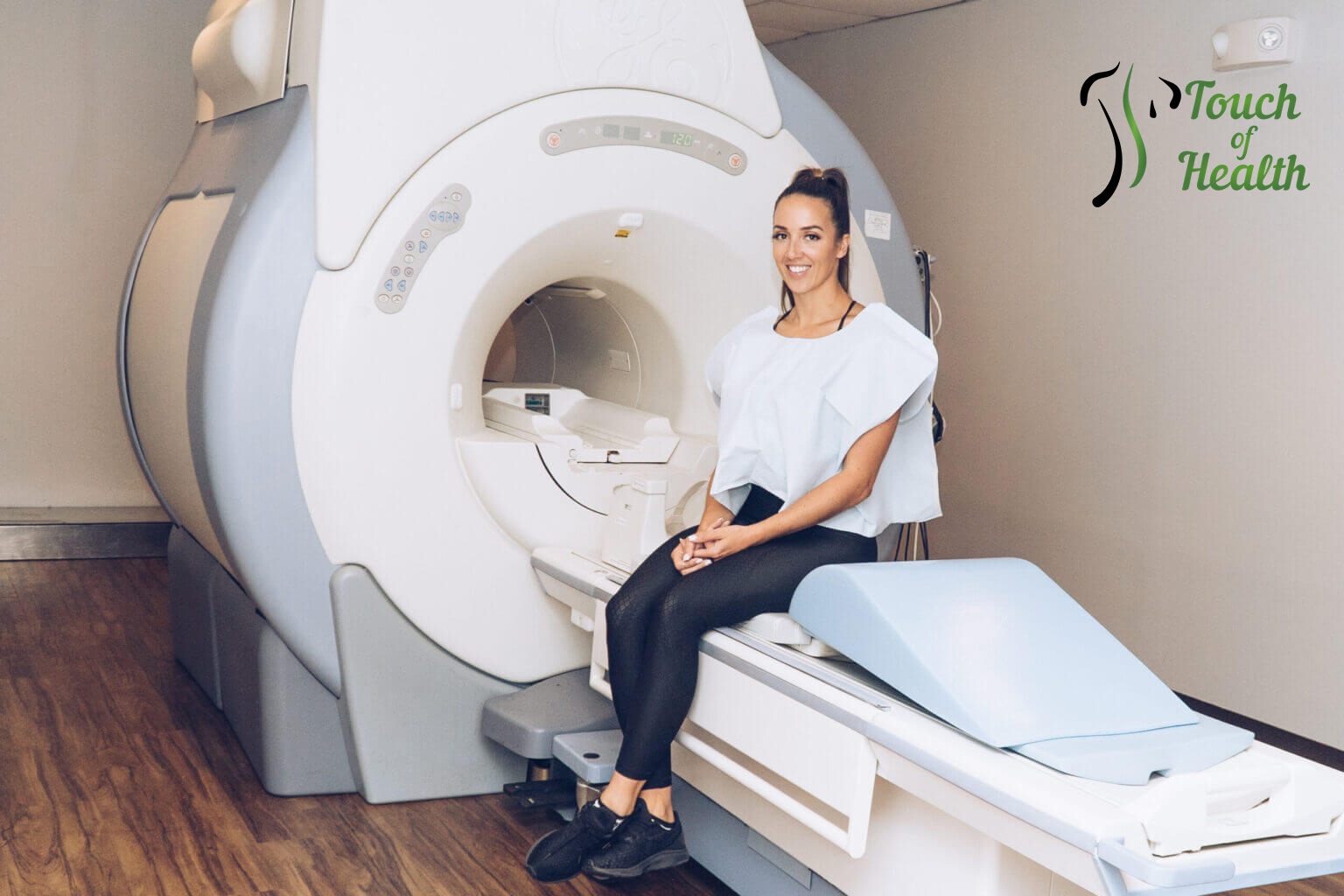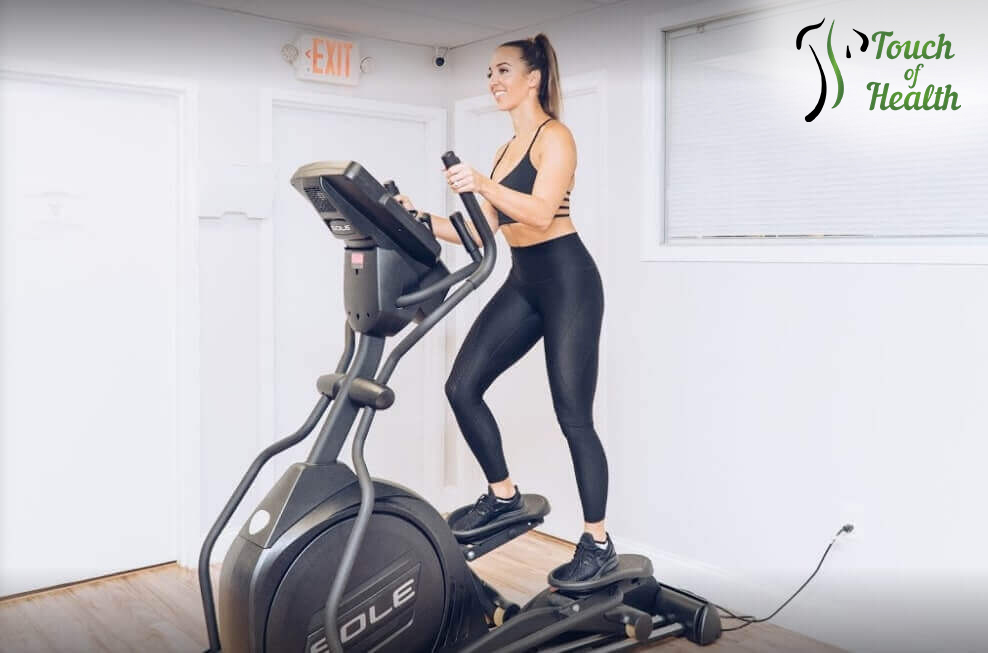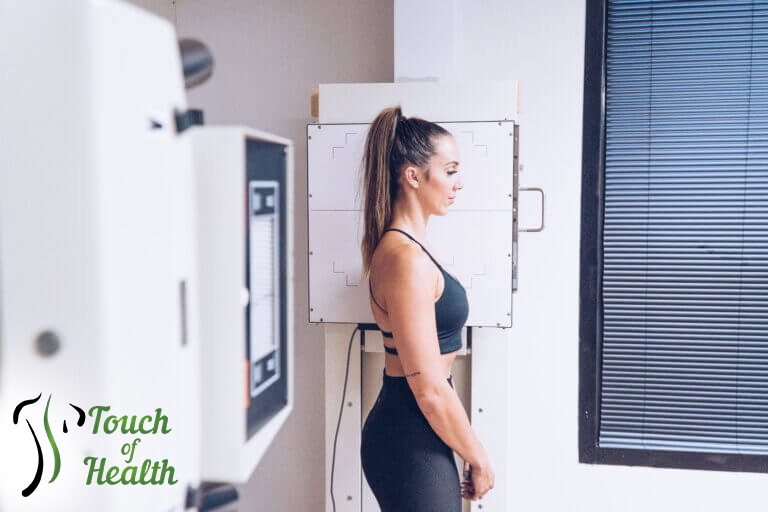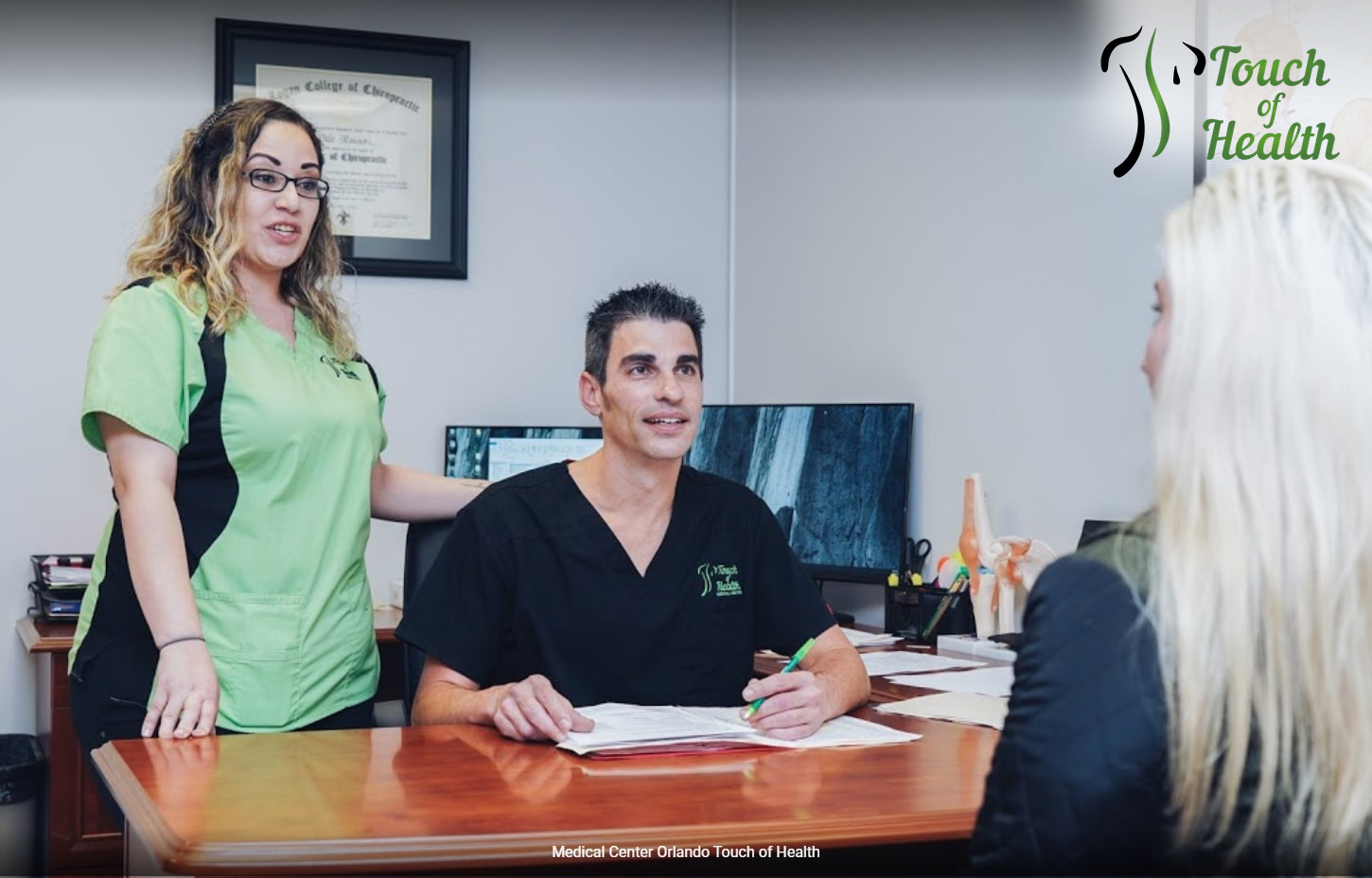 The clinic Touch of Health is a modern and well-equipped medical center. Our specialization is traumatology and orthopedics. The doctors are highly-qualified professionals which are well-known in their field. We provide full diagnostics, medical treatment and physical therapy for different types of injuries including sport and car traumas. Our orthopedic center provides a full specter of diagnostic methods like x-ray and MRI. We care about our patients and are ready to help at any time.
Our center is located near these locations:
Pine hills, Downtown, Winter garden, Metrowest, Altamonte, Apopka, Ocoee, Windermere, Doctor Phillips, Belle isle, Pine castle, Edgewood , Baldwin Park, College park, Millenia, Winter park, Goldenrod, Altamonte Springs, Maitland, Casselberry, Azalea, Oviedo, Lake Mary.