A herniated disk is the nucleus pulposus rupture in the disc. In the spine there are 23 disks that take on damping functions, capturing all the stress. They consist of a very soft core and a hard outer annulus, which through its plates provides the necessary stability. With time, elasticity of the disks decreases and small tears appear in those areas. The condition of a herniated disk can appear all over the spine. But in a high number of cases, the herniated disks are observed in the lumbosacral part.

Firstly, it must be noted that behind each herniated disk there is a long-term aging process of the disk wear. The aging of the disk is manifested by the loss of elasticity, so the necessary fluid accumulates in the disk. The risk of the herniated disk in that area increases, so the treatment is essential.
The following factors can also affect the condition of a herniated disk:
Overweight;

Lack of movement;

Incorrect posture;

Lifting weights;

Genetics;

Congenital weakness of the connective tissue.
The herniated disk manifests itself in the following:
Stabbing pains;

Numbness or sensory disturbances;

Hardening of the muscles;

Aching in the neck;

Headaches;

Impaired concentration;

Muscle tension;

Decreased muscle strength;

Limited movement;

Sleep disturbances.
On the basis of multiple factors, the advantages and disadvantages of different treatment options of the herniated disk are identified and a clear recommendation is made. In Orlando Medical Center "Touch of Health" the doctor decides which treatment concept can not only reduce symptoms, but also eliminate the cause and achieve long-term pain relief, as well as prevent permanent irreversible nerve damage. There are different ways of the treatment of a herniated disk:
therapeutic treatment: blockages under the control of CT, remedial gymnastics, osteopathy, manual therapy, etc.;

percutaneous laser decompression for small hernias or percutaneous nucleotomy;

microsurgery and concomitant narrowing;

anti-adhesive gel;

special sulture technique to prevent recurrence of a herniated disk;

disk cell transplantation method;

disk prosthesis or cage in the critical case of a herniated disk.
The patient discusses with the doctor in Orlando Medical Center "Touch of Health" which of these and other treatment methods work the best for his specific case of the herniated disk and condition.
What to Expect After Treatment
Most patients after treatment can return home in a short period of time – sometimes as early as 24 hours. One will receive instructions from his doctor about what the daily physical activity should be in order not to have a recurring herniated disk.
Most patients appreciate the benefits of a postoperative exercise treatment program. The specialists of Orlando Medical Center "Touch of Health" advise what exercises are the best for a speedy recovery after the herniated disk condition.
Touch of Health Medical Center
Complete a full examination at our center and get a prognosis for your recovery.
Usually, the treatment / restoration of the in our center  takes less time, since our specialists help to recover much faster
This center is amazing. I walked in with a broken wrist and Roger took care of me immediately.. he was... read moreThis center is amazing. I walked in with a broken wrist and Roger took care of me immediately.. he was kind and attentive and explained everything that needed to be done. I had surgery the next morning.

Doctor Walker performed surgery and all went well. the staff, nurses were very attentive as well. I would highly recommend this clinic if you have any orthopedic issues read less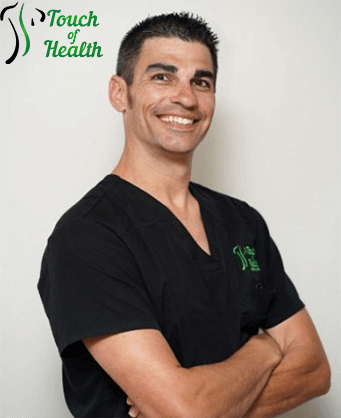 Dr. Mark Biondi was born in Council Bluffs, Iowa. At the age of three, his parents relocated to Merritt Island, so he has spent most of his life on the Space Coast and around Central Florida. He attended Merritt Island High where he developed an early interest in athletic training and sports medicine that would later lead him to pursue a career as a Chiropractic Physician. He attended Brevard Community College (now Eastern Florida State College) and the University of Central Florida. He then enrolled at Logan University, College of Chiropractic Medicine, where he received his Doctorate of Chiropractic degree.
Dr. Roger A. Walker is a Board-Eligible Orthopedic surgeon. He received his Bachelor of Science degree from Florida Atlantic University (FAU) College of Engineering. He was a member of the Varsity FAU baseball team and was selected in the Major League baseball draft. While practicing as a professional engineer, he obtained a Master of Science in Mechanical Engineering from FAU. He then pursued his medical degree at Nova Southeastern University. His orthopedic surgery training was performed at the level one trauma center, Broward Health Medical Center, in Fort Lauderdale, Florida. He continued his training at Orlando Health Medical Center, completing a fellowship in Orthopedic Surgery Sports Medicine.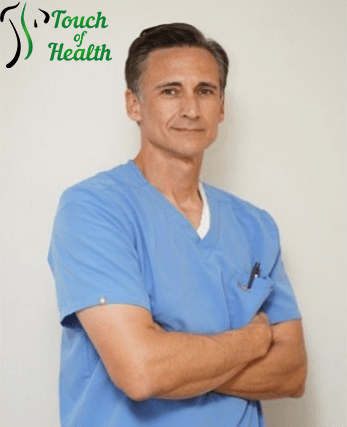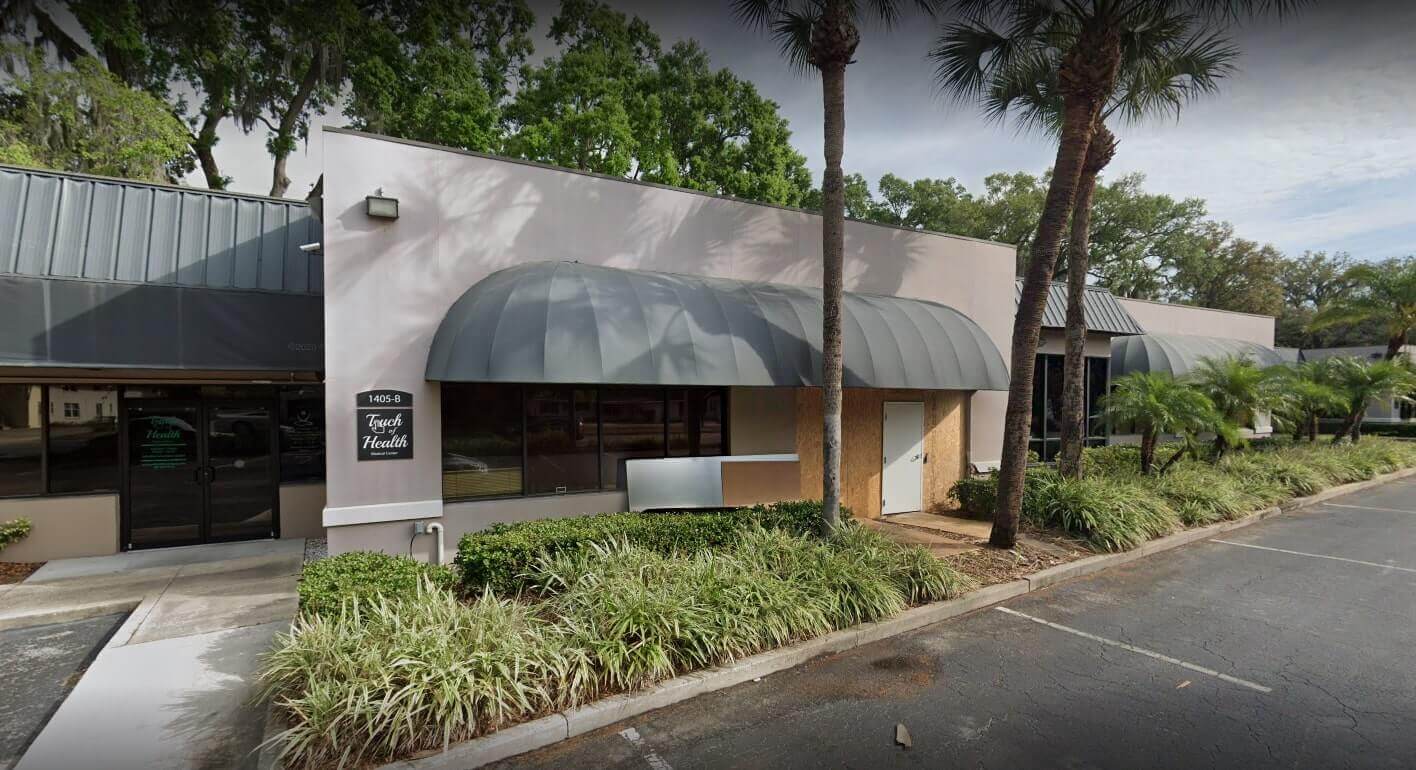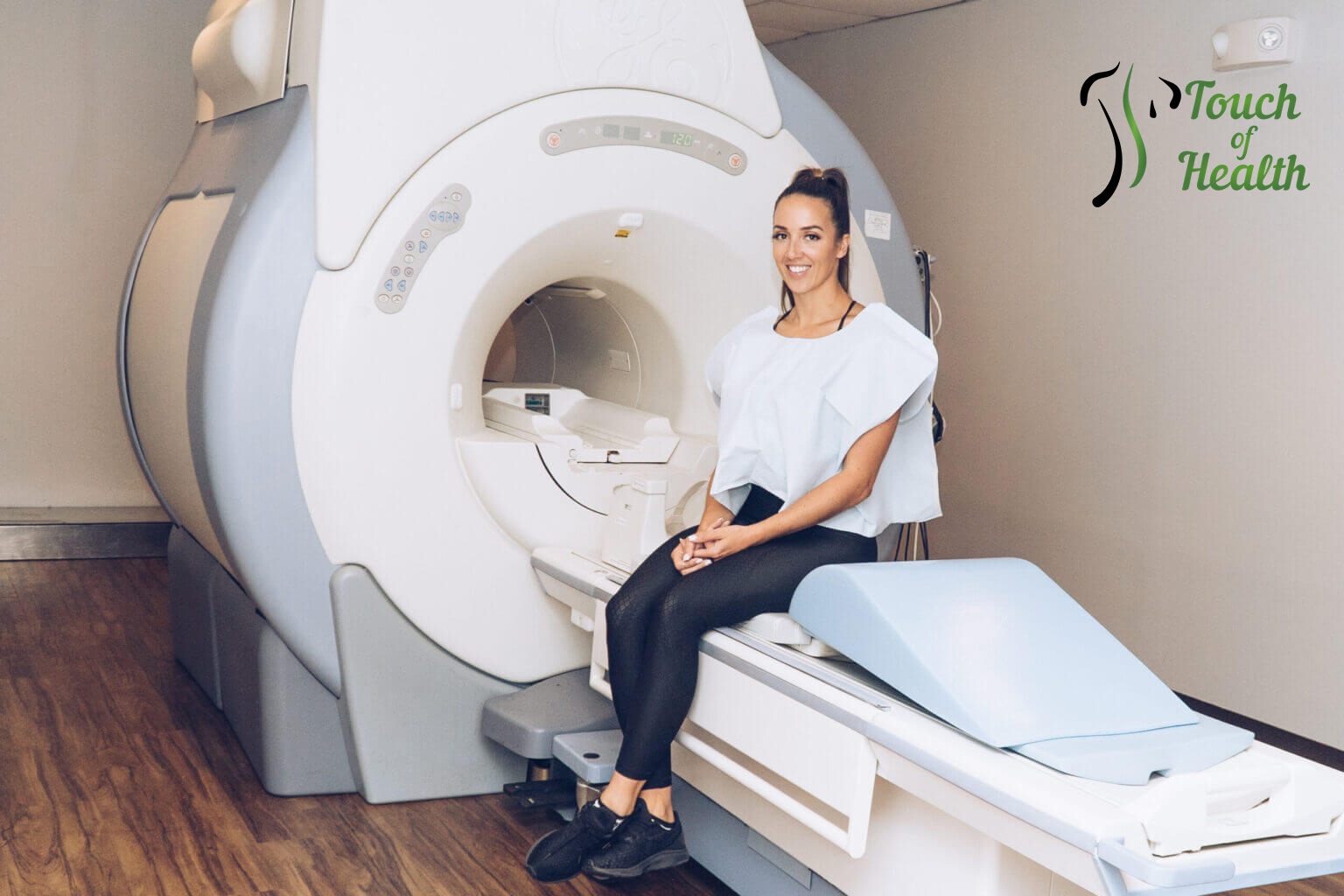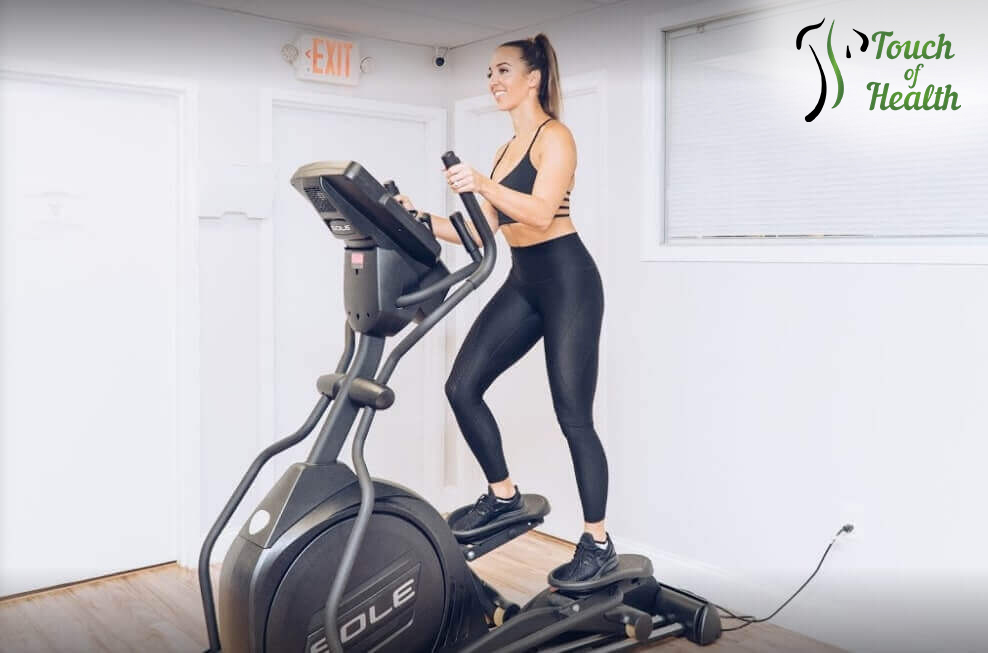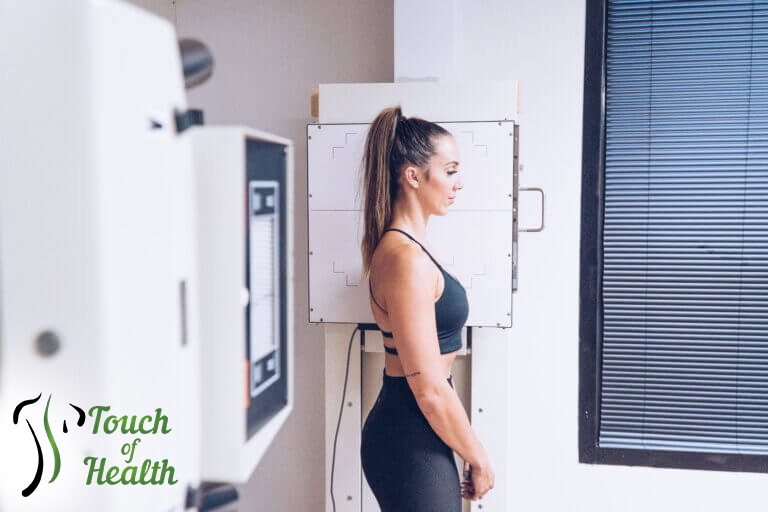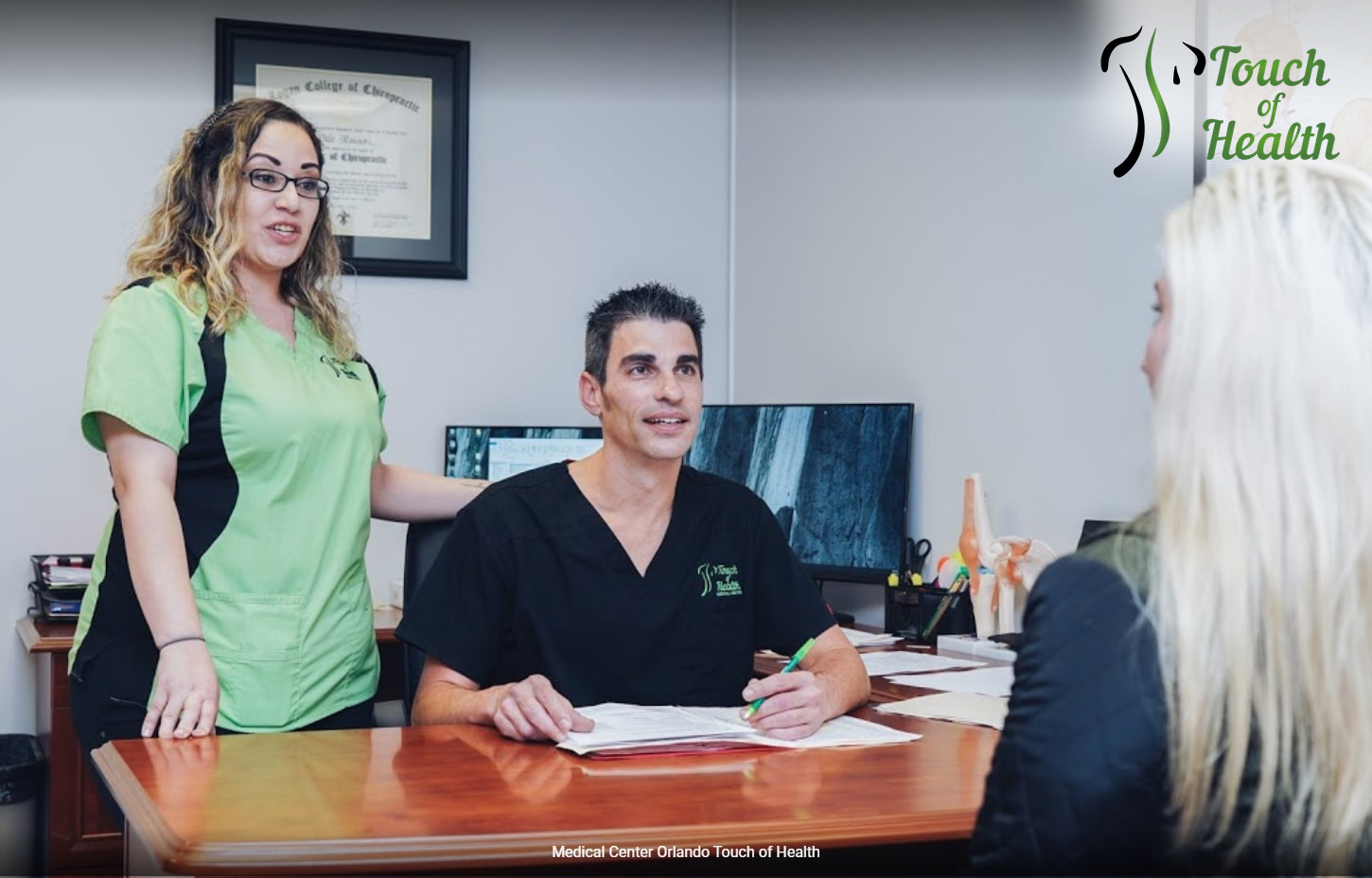 The clinic Touch of Health is a modern and well-equipped medical center. Our specialization is traumatology and orthopedics. The doctors are highly-qualified professionals which are well-known in their field. We provide full diagnostics, medical treatment and physical therapy for different types of injuries including sport and car traumas. Our orthopedic center provides a full specter of diagnostic methods like x-ray and MRI. We care about our patients and are ready to help at any time.