Millions of people all over the world suffer from spinal arthritis which is a back joint disease. The causes of back pathology can be different – infection or immune malfunctioning. Whatever factor influenced the development of the disease, the lack of medical care can lead disability. Arthritis of the back is a systemic inflammatory process that affects not only the joints but also the internal organs. People have to live and work constantly struggling with spine pain. To avoid severe consequences we strongly advise to forego a regular check-up in the medical center near you. The sooner you can prevent the rapid worsening of the diseases with the help of according treatment the better.

How to understand that you have arthritis of the spine
In order to understand what spinal arthritis is we have to know the structure of the joints. They consist of connected skeletal bones between which there is a gap. From above it is covered by the articular bag (synovium). When the disease develops the synovial membrane is the one that suffers first, therefore, the blood and lymph vessels concentrated in it, as well as the nerve endings. Due to this malfunction the natural production of other essential nutrients are reduced. This disease is accompanied by joint pain caused by inflammation of their tissues. Arthritic of the spine can be acute or chronic.
The main symptoms of arthritis of the back include:
Swelling, severe sensitivity and soreness;
Aching or sharp back pain;
Reduced joint mobility;
Stiffness.
In inflammatory processes the temperature often rises, sweating, chills, weight loss, weakness and headache appear. This means you require spinal arthritis treatment immediately.
Modern medical clinics apply a wide range of methods of back arthritis treatment including the use of medications, physiotherapy and exercise therapy. Medical treatment consists in the following:
Non-steroidal inflammatory drugs, they are used to relieve pain and reduce inflammation.
Steroids – hormone injections into the joint are prescribed in case of severe back pain that is untreatable by NSAIDs.
Anti-inflammatory drug therapy which helps only to relieve symptoms and slow down the progression but doesn't cleanse dead cells from the joints.
Exercise therapy. It is recognized as one of the most effective methods. Under the guidance of doctors for the treatment of spinal arthritis individual training programs are held. Therapeutic exercises, swimming and aerobic training are very useful. They help to increase blood circulation, improve joint mobility and stimulate the tissue repair and removal of old cells.
Is surgical treatment required?
The doctor selects therapeutic measures for each patient with arthritis of the spine individually, taking into account the diagnosis, the stage of condition, the patient's age, his activity and the presence of other diseases. They are aimed at relieving inflammation, eliminating pain, restoring blood flow and improving tissue nutrition.
If conservative therapy proves to be ineffective, which happens in severe complications of, the spine surgeon will recommend surgical intervention. The medical center Touch of Health in Orlando, Florida prefers minimally invasive treatment of spine arthritis. They minimize traumatic consequences, promote rapid rehabilitation and minimize the risk of postoperative problems.
If you suspect you have arthritis of the back don't postpone the diagnostics and medical care. In the clinic Touch of Health the many years of experience of spine surgeons combined with extensive knowledge allows you choose the optimal treatment that will ensure a quick recovery.
Touch of Health Medical Center
Complete a full Spine examination at our center and get a prognosis for your recovery. 
Usually, the treatment / restoration of the "Spine" in our center  takes less time, since our specialists help to recover much faster
I stumbled upon Touch of Health on the internet while reading reviews about Orlando clinics. At that time I had... read moreI stumbled upon Touch of Health on the internet while reading reviews about Orlando clinics. At that time I had a terrible shoulder injury, and was in lots of pain. So I went to the doctor there, and he quickly came up with treatment, something called Arthroscopic Rotator Cuff Repair. A-M-A-Z-I-N-G! Wow, I felt so relieved to have my pain-free life back. read less



I struggle with neck pain almost all my life, although I never had injury in this area. So I decided... read moreI struggle with neck pain almost all my life, although I never had injury in this area. So I decided to turn to the medical center Touch of Health, which is near me, to find out what can be wrong and if there is any sort of treatment. The doctors there surprised me with their professionalism, expertise and patience. They made a thorough examination and it turned out that I suffer from herniated discs. I was prescribed Spinal Fusion and it worked like magic! I forgot about neck pain completely. read less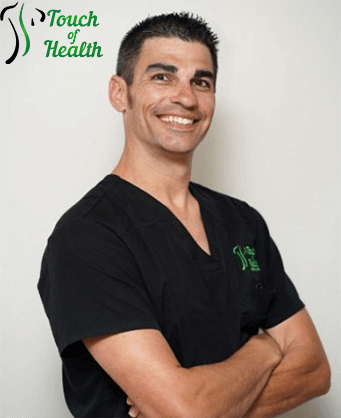 Dr. Mark Biondi was born in Council Bluffs, Iowa. At the age of three, his parents relocated to Merritt Island, so he has spent most of his life on the Space Coast and around Central Florida. He attended Merritt Island High where he developed an early interest in athletic training and sports medicine that would later lead him to pursue a career as a Chiropractic Physician. He attended Brevard Community College (now Eastern Florida State College) and the University of Central Florida. He then enrolled at Logan University, College of Chiropractic Medicine, where he received his Doctorate of Chiropractic degree.
Dr. Roger A. Walker is a Board-Eligible Orthopedic surgeon. He received his Bachelor of Science degree from Florida Atlantic University (FAU) College of Engineering. He was a member of the Varsity FAU baseball team and was selected in the Major League baseball draft. While practicing as a professional engineer, he obtained a Master of Science in Mechanical Engineering from FAU. He then pursued his medical degree at Nova Southeastern University. His orthopedic surgery training was performed at the level one trauma center, Broward Health Medical Center, in Fort Lauderdale, Florida. He continued his training at Orlando Health Medical Center, completing a fellowship in Orthopedic Surgery Sports Medicine.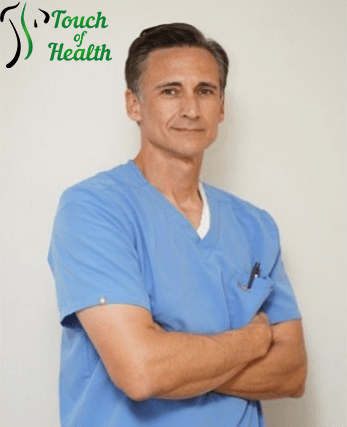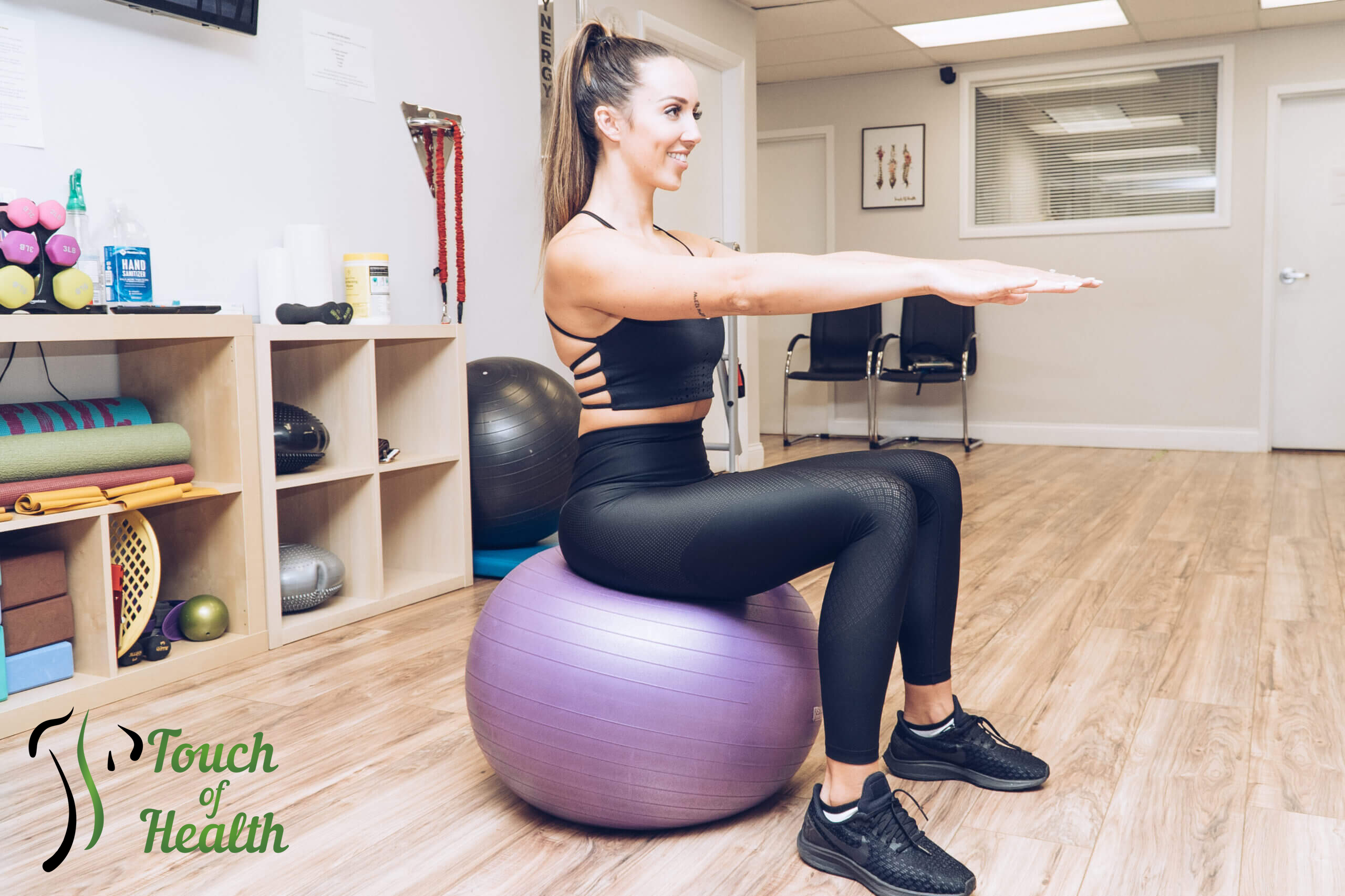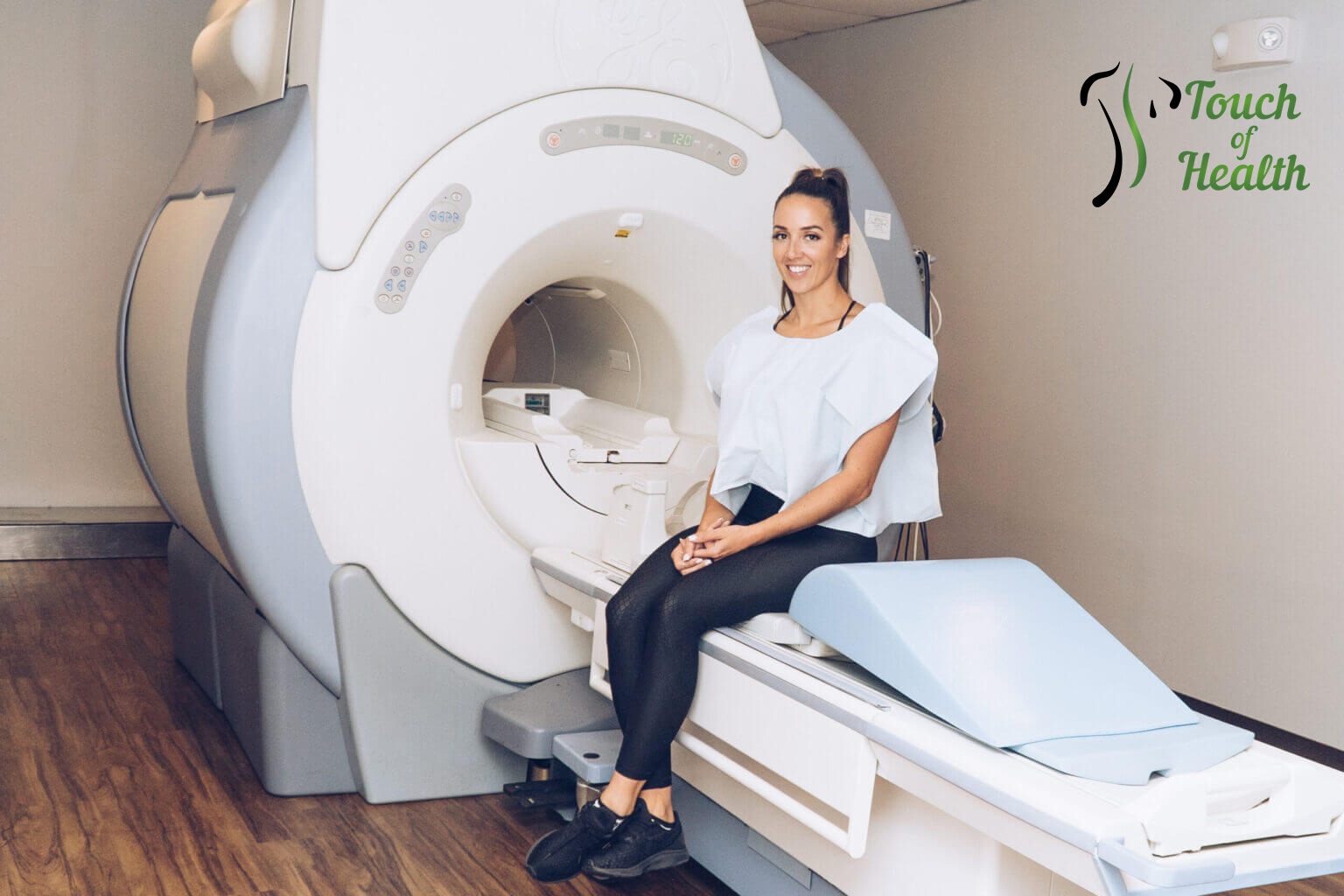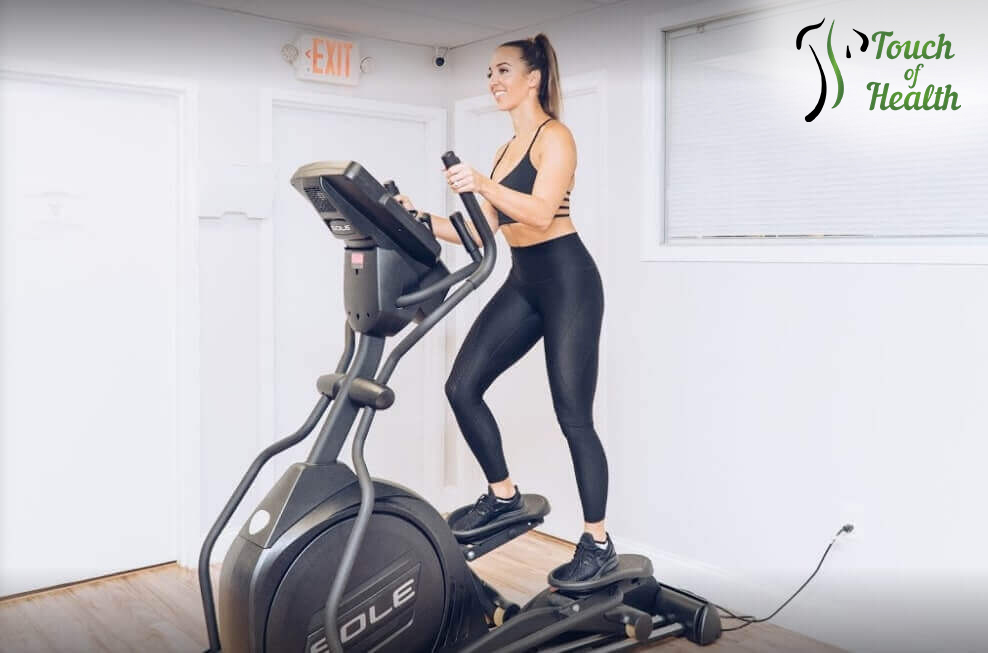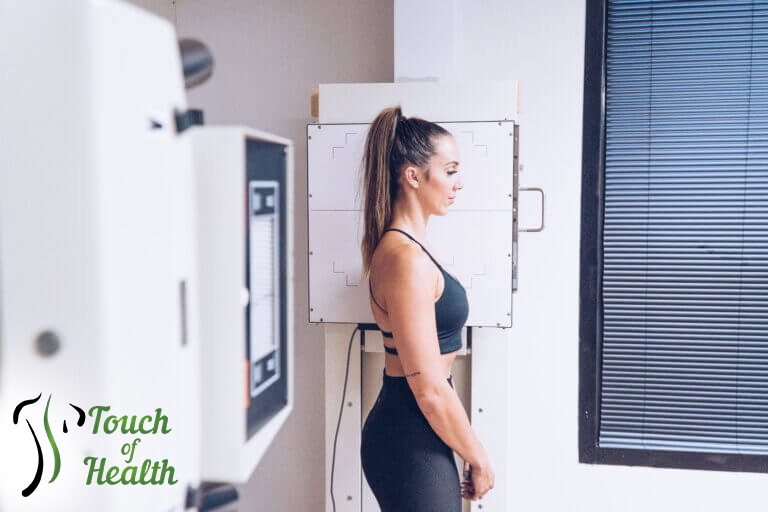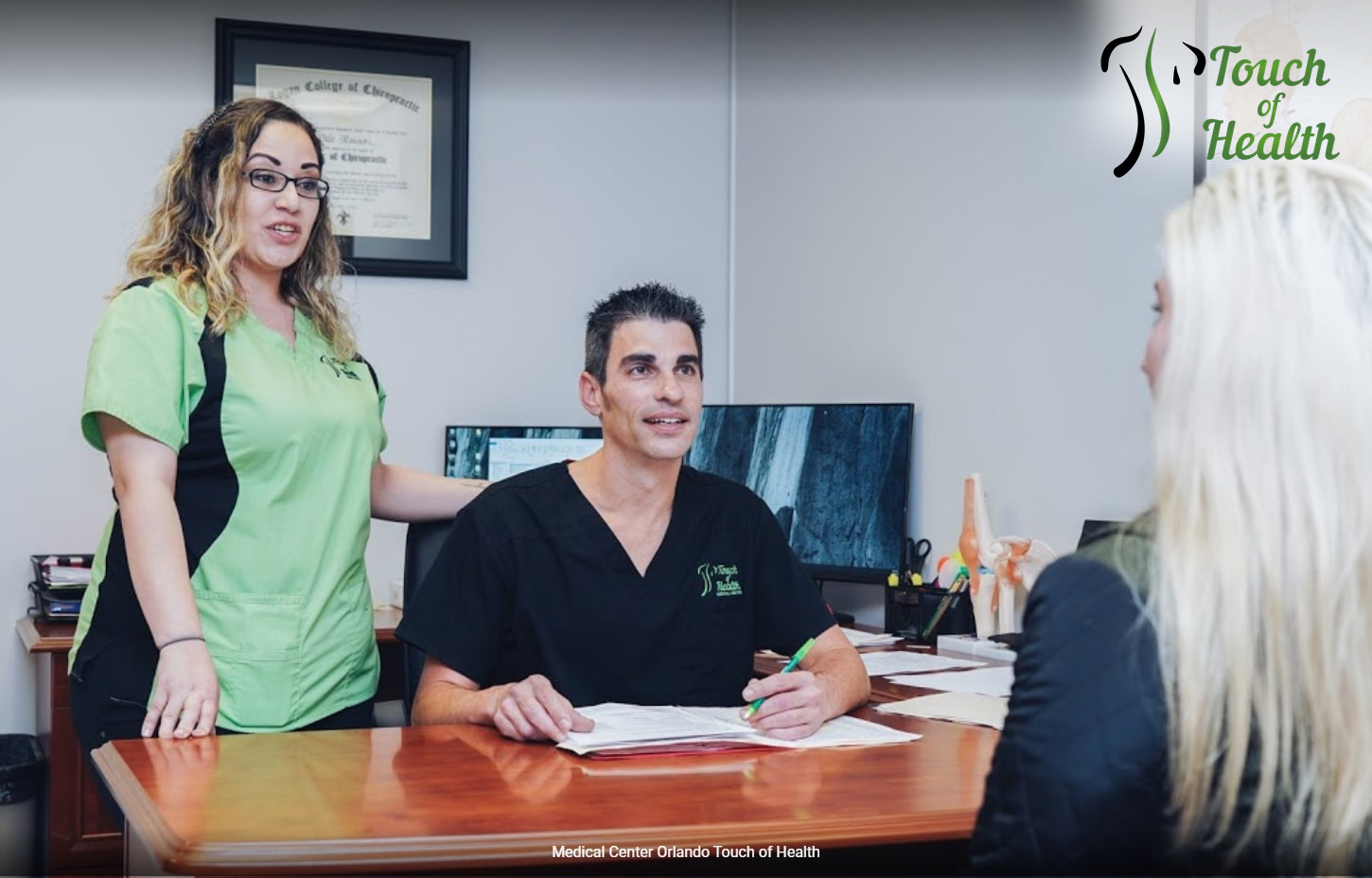 The clinic Touch of Health is a modern and well-equipped medical center. Our specialization is traumatology and orthopedics. The doctors are highly-qualified professionals which are well-known in their field. We provide full diagnostics, medical treatment and physical therapy for different types of injuries including sport and car traumas. Our orthopedic center provides a full specter of diagnostic methods like x-ray and MRI. We care about our patients and are ready to help at any time.