Meniscus Allograft Transplant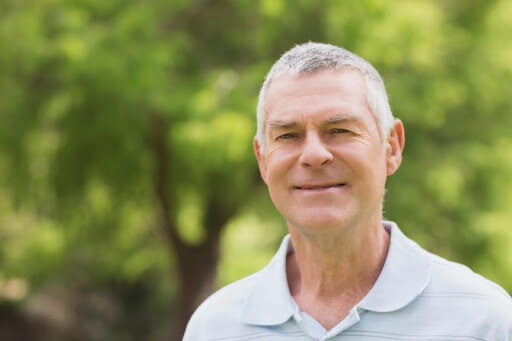 GRANT K.
Meniscus Allograft Transplant
Doctor: Patrick Tyrance, MD
GRANT: Basketball was my favorite sport, but playing it resulted in my first knee injury. I tore my ACL and damaged my medial meniscus.
DR. Tyrance: I was able to repair Grant's ACL and medial meniscus. I encouraged Grant to focus on his rehab program and because he did, he was able to go back to playing his favorite sport.
GRANT: I had run two marathons prior to my first knee injury and two marathons after and decided to try to complete one in every U.S. state. Then I hurt my knee playing basketball again. I'd torn my meniscus and this time it wasn't repairable.
DR. Tyrance: Arthroscopy showed that most of the formerly repaired meniscus would need to be removed. Because Grant didn't have arthritis, I thought a meniscus allograft transplant and high tibial osteotomy procedure to realign the knee joint would be the best course of treatment for him.
GRANT: During a follow-up visit months later, I accepted it when Dr. Thomas told me I could no longer play basketball, but I did not accept his recommendation to try cycling instead of running to stay active. I told him that, despite his advice, I would continue running marathons. In 2016, I accomplished my goal of completing a marathon in all 50 states.
DR. Tyrance: It's important to contribute to support research because research does improve what orthopaedic surgeons can offer patients for treating injuries such as Grant had. Without research, a meniscus allograft wouldn't have been an option and Grant wouldn't have been able to get back to his active life.
GRANT: Thanks to what was a relatively new procedure when Dr. Thomas performed it, my knee feels like it did 15 years ago. He saved my active life.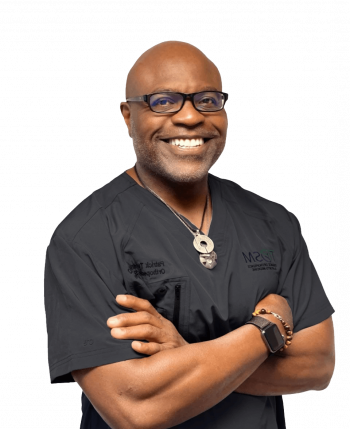 Prior to becoming an Orthopedic Surgeon, he was a former All-Conference and Academic All-American linebacker at the University of Nebraska and drafted by the LA Rams before completing medical school and orthopedic surgery training at Harvard.
He is known as a compassionate physician and recognized for his surgical skill. In addition to his private medical practice, Patrick Tyrance, Jr. MD serves as an advisor to a number of healthcare startups and evaluates patented technologies in medicine and healthcare for their commercialization potential.
Patient's names and details were changed due to HIPAA privacy policy.