Marika Suffered From an 85-degree Curve of Her Spine Due to Scoliosis and Kyphosis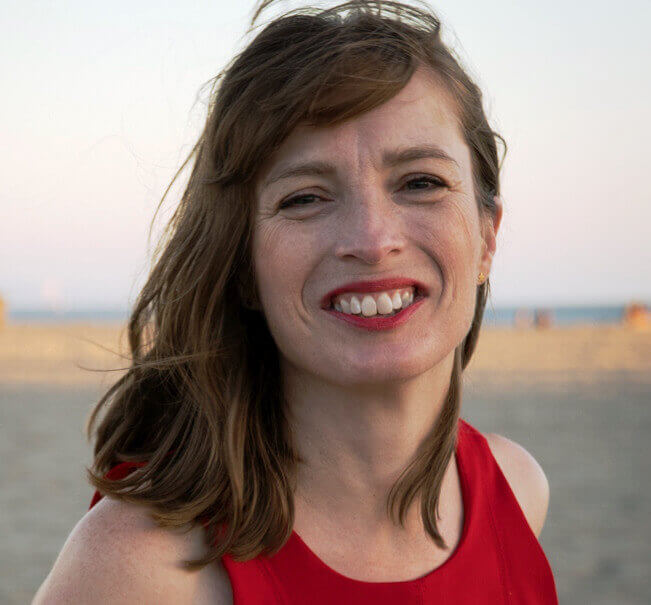 Marika Suffered From an 85-degree Curve of Her Spine Due to Scoliosis and Kyphosis. Through a Posterior Instrumented Fusion (PIF) and a Laminectomy, She Can Live an Active Lifestyle With Her Family.
As a mother of four from Florida, I spent much of my life in pain. After first being told by numerous doctors that my case was hopeless, and then suffering through a failed surgery at another medical center, I came to Touch of Health in November 2017. The outcome of my work with Dr. Michael Thomas – I no longer require pain medication and I'm so thankful I can go for walks with my husband and play and be active with my kids.
My pain started when I was a child. I was diagnosed at age 12 with scoliosis and afflicted with a severe, 85-degree spinal deformity called thoracic kyphosis. I saw many doctors over the years who said there was nothing that could be done to help me. I was in so much pain, and the scoliosis just kept getting worse over the years. My back became more and more hunched over, and I couldn't walk, sleep, or exercise, it hurt just to stand over a stove and cook. One day, I was in so much pain that as I was holding my baby right over his crib mattress, I accidentally dropped him. My baby was not hurt, but I knew I had to do something.
I had a very bad experience at another center. I had finally tried undergoing a spinal procedure in August 2017, but it left me with neck pain and discomfort, and pain down my entire back and hips. I felt worse than before, so after researching a number of medical centers on the internet and seeing many good reviews for Touch of Health, I sent my records. Dr. Thomas reviewed my images and reached out and said he knew how to help me.
Dr. Thomas and Touch of Health have changed my life. At my new patient appointment, I was in so much pain that I couldn't sit straight. Just after my initial surgery in April 2020, I was so happy to be able to sit up and stand straight. I was even able to walk pain-free with my husband. Two more successful surgeries left me feeling even better.
Ultimately, I will have to have a full spinal fusion, but I am living a pain-free life and can already do things I have not been able to do in years. I am able to travel in a car for several hours, something I simply couldn't do previously without great pain, and I went to a local apple festival last summer! I am careful not to lift heavy things right now, but I can walk, lay down, and sleep comfortably, and I stand without feeling pain. I do everything Dr. Thomas tells me to do as I proceed with my recovery and treatment plan.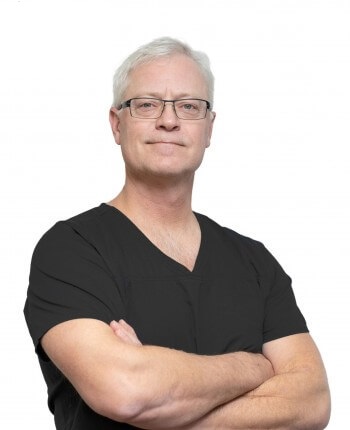 Dr. Michael A. Thomas is a board-certified neurosurgeon who practices general neurosurgery with a specialty in minimally invasive spine surgery, skull base and endoscopic brain surgery. He treats conditions and diseases affecting the nervous system, which includes the brain, spine, spinal cord, and the peripheral nerves. Dr. Thomas has been referred to as a patient-focused professional and a conscientious and skilled neurosurgeon by his colleagues. He is certified by the American Board of Osteopathic Surgeons with a Neurosurgical discipline and the National Board of Osteopathic Medical Examiners.
Patient's names and details were changed due to HIPAA privacy policy.