Dr. Mark Biondi was born in Council Bluffs, Iowa. At the age of three, his parents relocated to Merritt Island, so he has spent most of his life on the Space Coast and around Central Florida. He attended Merritt Island High where he developed an early interest in athletic training and sports medicine that would later lead him to pursue a career as a Chiropractic Physician. He attended Brevard Community College (now Eastern Florida State College) and the University of Central Florida. He then enrolled at Logan University, College of Chiropractic Medicine, where he received his Doctorate of Chiropractic degree.
Contact information
mail: ortho@tohmc.com
telephone: 407-735-2184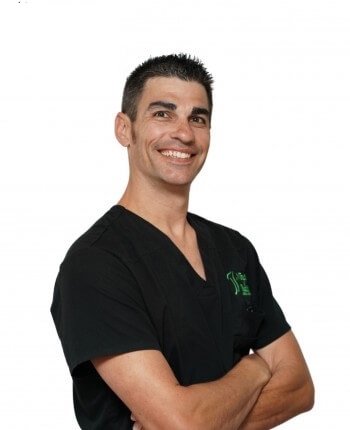 Dr. Mark Biondi has years of experience and extensive training in various techniques. He has a passion for helping others to a better, healthier life not only through Chiropractic but living well in general.
Office locations
Education
Doctor of Chiropractic in Chiropractic, Logan College of Chiropractic, Chesterfield, MO December 2010
Bachelor of Science in Life Science in Life Science, Logan University – Chesterfield, MO February 2008
Health Science Athletic Training, University of Central Florida, Orlando, FL 2004-2006
Associate of Science, Brevard Community College, Cocoa, FL, February 2004
I went to a back specialist before coming to Dr. Mark and had x-rays and an MRI that diagnosed me with a bulging disc between L4-L5 causing pain in my low back and sciatic pain that went from my back all the way down into my foot. At its worst the pain was a 9 lasting 24 hours a day.

I woke up one morning experiencing severe shooting pains down into my heels, muscle spasms in my calves, stinging pains in my arms, tingling in my fingers and numbness in my shoulder. Like anyone, I was immediately concerned and headed off to my doctor who ordered immediate MRI's and nerve conduction tests. The results of which determined two compressed disks. 

Touch of Health Medical Center
Complete a full examination at our center and get a prognosis for your recovery.
Our specialists help you to recover much faster.